Baker + Hesseldenz Fine Art is an art gallery in Tucson, Arizona known for their well-curated pop-surrealism and new contemporary art exhibitions. The art gallery is located in Tucson's Historic Warehouse Arts District, and is an extension to their interior design firm. With more than 40 years of design experience, both of the firm's founders, Scott Baker and Mary Ann Hesseldenz, have been enlivening Tucson's art scene by bringing pop-surrealism artworks from around the world (the kind of artworks that are not commonly seen in the area), creating a creative environment by establishing a "Center for Design and Architecture" in downtown Tucson, and demonstrating the relevance of art in people's lives while operating their interior design business.
Tucson Warehouse & Transfer Building
100 East 6th Street
Tucson, AZ 85705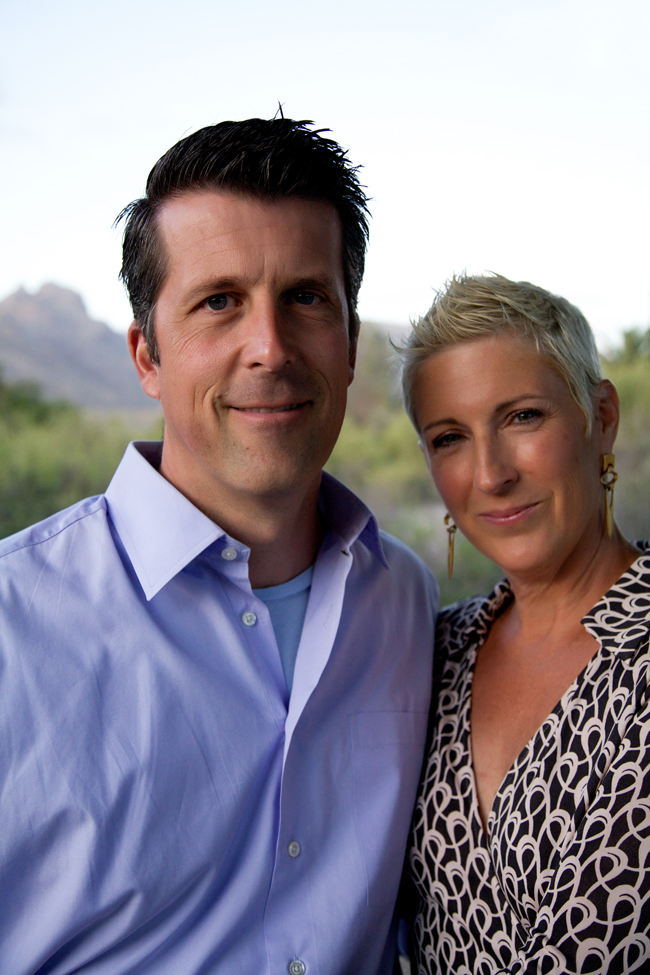 Please tell our readers a bit more about yourselves.
Mary Ann and I both have backgrounds in design. Mary Ann was in fashion design in NYC for over 20 years in the 80's and 90's. She owned her own design studio and did contract work for companies like Cotton Incorporated, Dillards, Victoria's Secret, Nanette Lepore, and many others. I moved to Tucson in 1991 to study design at the University of Arizona. In 1994 I started my own design firm, concentrating mostly on custom furniture design. Mary Ann moved to Tucson in 2001 and started her own interior design firm. Soon after she started hiring me to make custom furniture for her clients. We joined forces and founded Baker + Hesseldenz Design in 2006. As interior designers we have been selling art to many of our clients since we started the firm. We would regularly fly to LA with clients to shop for art, and because of this we decided to open our own gallery in Tucson in 2014. After almost a decade building a great client list in Arizona, it was time to start bringing the art to our clients instead of the other way around.

What kind of artwork do you love and why?
We are big fans of pop-surrealism and new contemporary painters. We attended Baby Tattooville in Riverside California for a number of years, and as a result really fell in love with Pop-Surrealism, and the artists that produce the work. I have always been a fan of animation and illustration, and immersion in the genre at Baby Tattooville cemented our love for the work. The work is interesting and exciting, and a welcome change from most contemporary art we see. We love and collect photography as well, but we are not planning to show it in the gallery.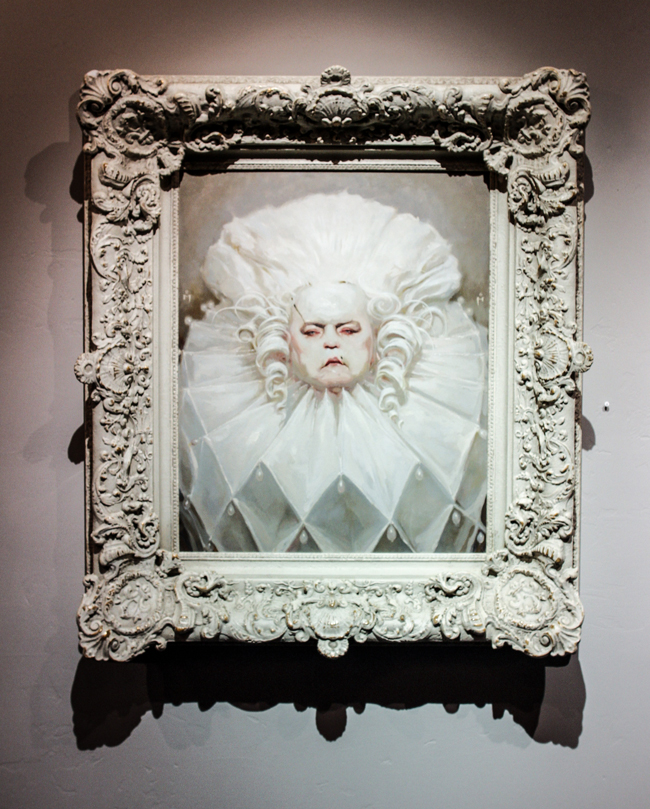 What made you decide to open an art gallery? How were the early years and how did your gallery become what it is today?
As stated above, the gallery emerged as an extension of our interior design business. We had spent years building a sizable list of clients in Arizona, and the time seemed right to start bringing the art to them. Last year we moved our design offices into a 3000 square foot space in downtown Tucson. The space was larger than we needed for our offices and it was perfectly set up to have the gallery in the front facing the street. The last year (the first year) has been really great and has exceeded all our expectations.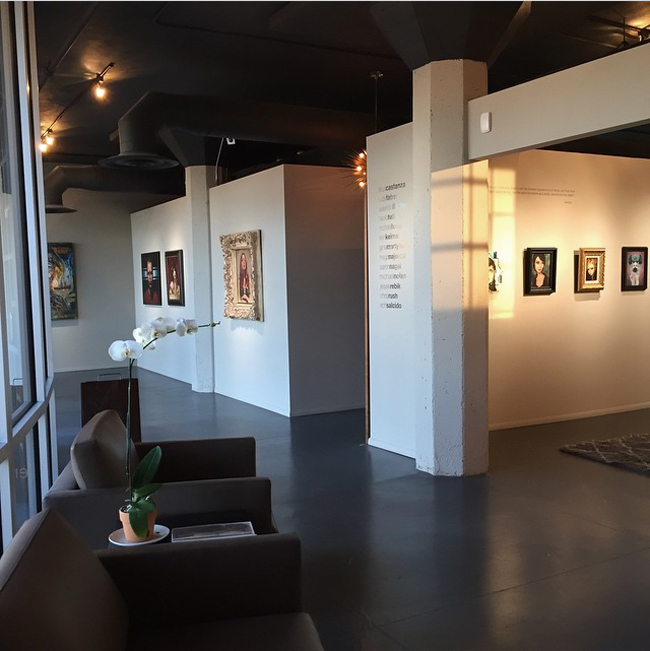 As gallery owners, what are your passions, hopes, and visions?
We love, first and foremost, to support the artists and their work. We have a unique situation in that we already have a successful business that can support the gallery, which gives us the chance to bring in art that we love and that no one in Tucson has seen before. We just want to create a space where collectors in Tucson, and the southwest, can see interesting new work.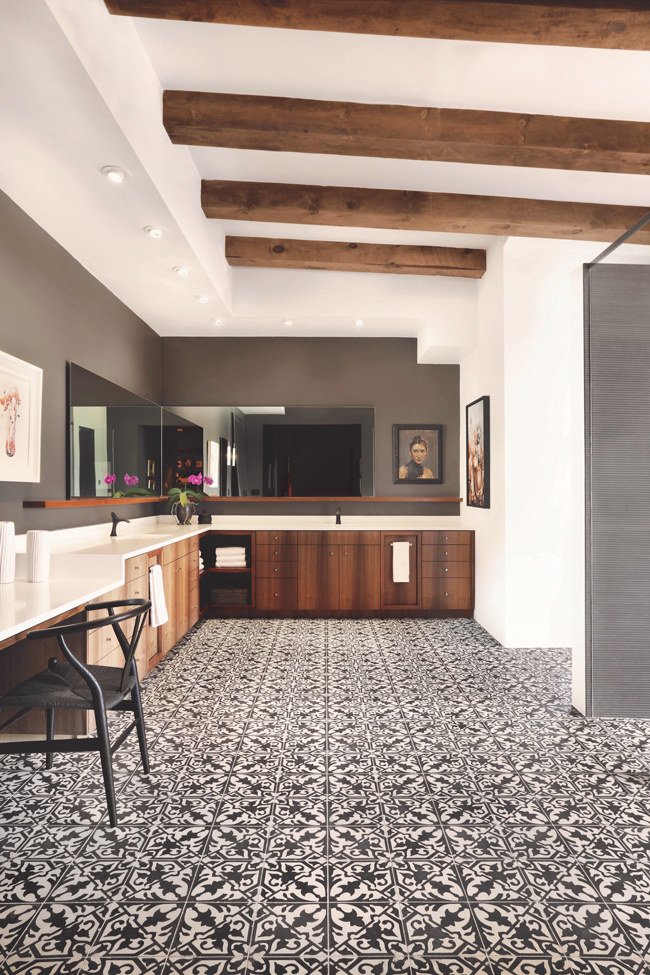 Many people are not aware of the amount of work required to get an exhibition ready . . . what would you like our reader to know about what happens behind the scene?
Ugh. I'm not even sure where to start. We do mainly group shows, which in my opinion is more work than putting on a solo show. The most difficult part for us is collecting all the art from the different artists. Coordinating everyone is very time consuming. We get some pieces, almost every show, the day before the opening reception. We just keep moving ahead and everything always seems to come together. One other thing I would add… we feel it is very important to have a good collector list, or access to one, before you even think about opening a space. Walk in traffic will not come close to providing enough sales to keep a gallery afloat. We built a client list through our interior design business for years before we ever thought about opening a gallery space.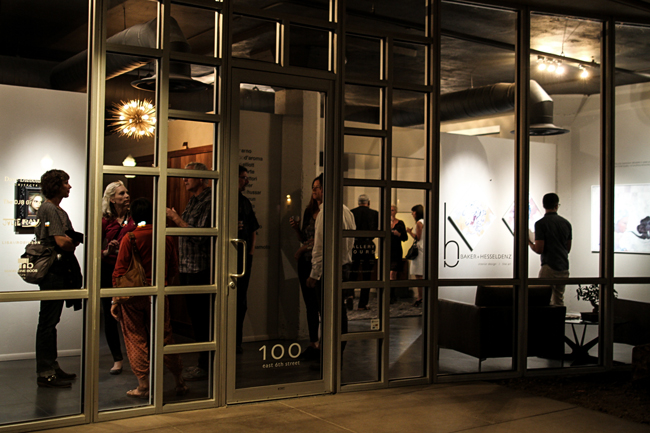 You mentioned the importance of contemporary artists, especially fine art photographer, to partner with interior design companies. Will you tell us more about it?
We like to encourage artists to contact interior designers and architects. We see this as a largely untapped market for great work. The collector, for the most part, will by one or two pieces by a particular artist. An interior designer, if they love your work, can specify an artists work repeatedly for years. There are many interior designers out there that get inspired by a range of things, from paintings to local furniture stores or websites, that's how they become unique and create their own ideas.
I see that your gallery accepts submissions from artists. Will you tell us what kind of artwork you are looking for and perhaps some advice for artists who wants to submit their work to you?
We are looking for great pop-surrealist and new contemporary work. It is hard to really say exactly what we are looking for… I just know what I like when I see it. We accept submissions electronically through our website. We really like getting submissions and will respond to everyone.