We are excited to announce that the June special edition of beautiful.bizarre magazine will include an "Inked" themed 'Group Exhibition', which will feature one off themed pieces from multiple artists over 36 gorgeous pages. The "Inked" group feature will include all forms of traditional and digital art, as well as photography.
SUBMISSIONS ARE NOW OPEN FOR THE "INKED" GROUP FEATURE
If you have an artwork or photograph showing some sexy Ink, we would love to see it.
All submissions will be considered and curated by the Editor and senior beautiful.bizarre magazine team. In early May we will chose the most fitting piece/s for inclusion in the June issue of the publication. The selected artist/s will not only have their work published in our print and digital magazine, but will be promoted over 3 months via our website and social media. See below for submission guidelines:
INKED ART – JUNE ISSUE SUBMISSION GUIDELINES
Choose your best INKED artwork / photograph incl: painting, drawing, sculpture, toys, dolls, digital art etc

Email a low res image [less than 5mb] of the piece by clicking

here

.

In the email include: a reference ie. name of work, year, materials, dimensions and your name.

Share the love: repost/share/retweet/pin this article via your own social media

Follow our Social Media to stay informed regarding the Inked Group Exhibition

We will be posting some of our favourite submissions on our Social Media over the next two months
We look forward to finding new creative talent via this process and seeing all your incredible Inked work.
Submissions for the Inked Group Exhibition close on 19 April | One submission per artist please.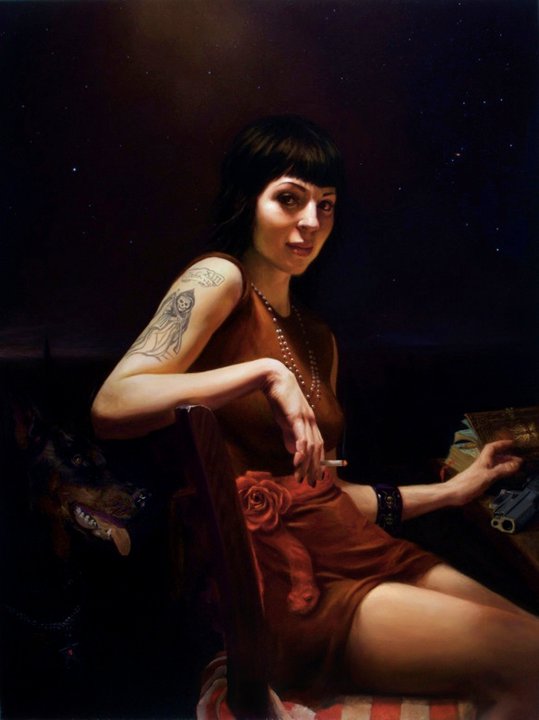 Painting by Bruno Perillo