A self-proclaimed painter of astronauts and bonobos, widen your thoughts and explore the vision of Chris Leib's 'Hierachy' solo exhibition, opening this weekend at Modern Eden Gallery. With complexities balancing the thresholds of symbolism and realism, his detailed composition lets imagination unfurl. The evolution of expression begins with a single, creative spark… and through our innate human aesthetics we grow, we bloom, we flourish within this unique garden of life. Our ranking in this modern world begins and onward into the journey we travel. Chris Leib forges a path and we follow willingly – inclined to discover his artistic prowess that fascinates and inspires. Where does it take you?
Laden with emotion, his subjects ask you to take a closer look. Discover Chris Leib's work and see how it speaks to you. View the entire collection and available inventory by visiting the gallery website.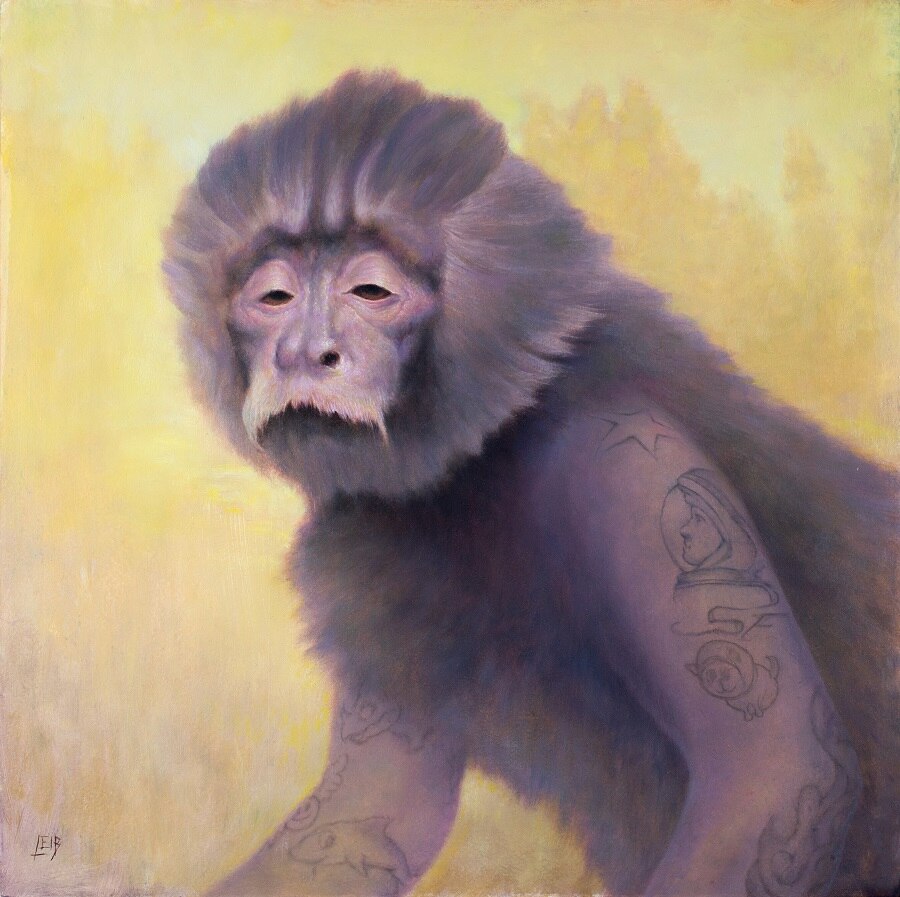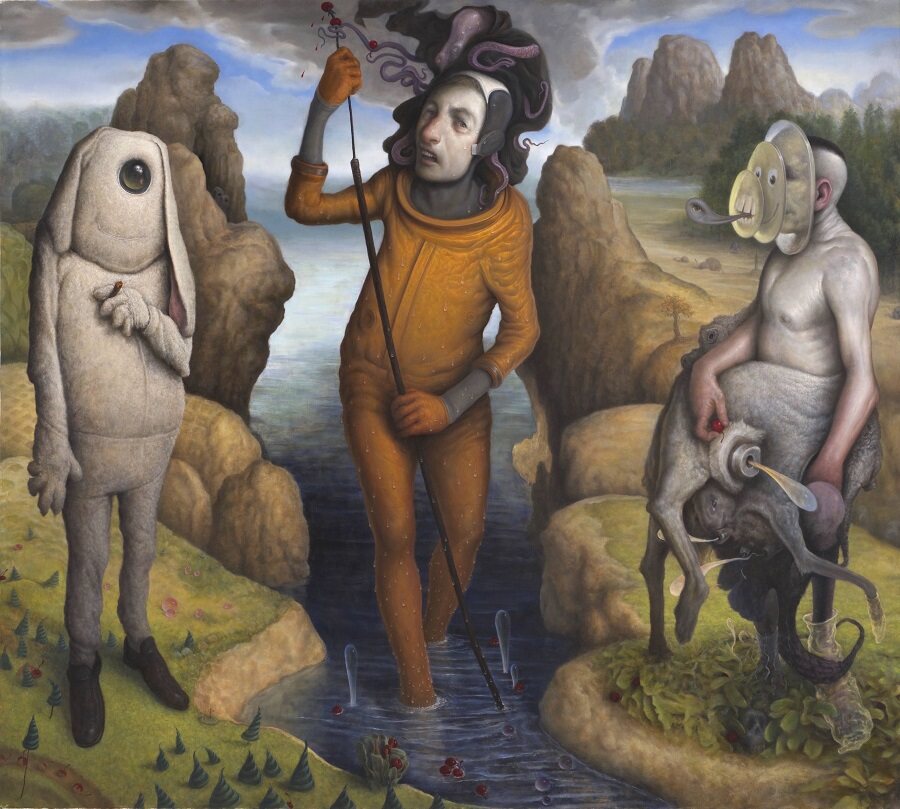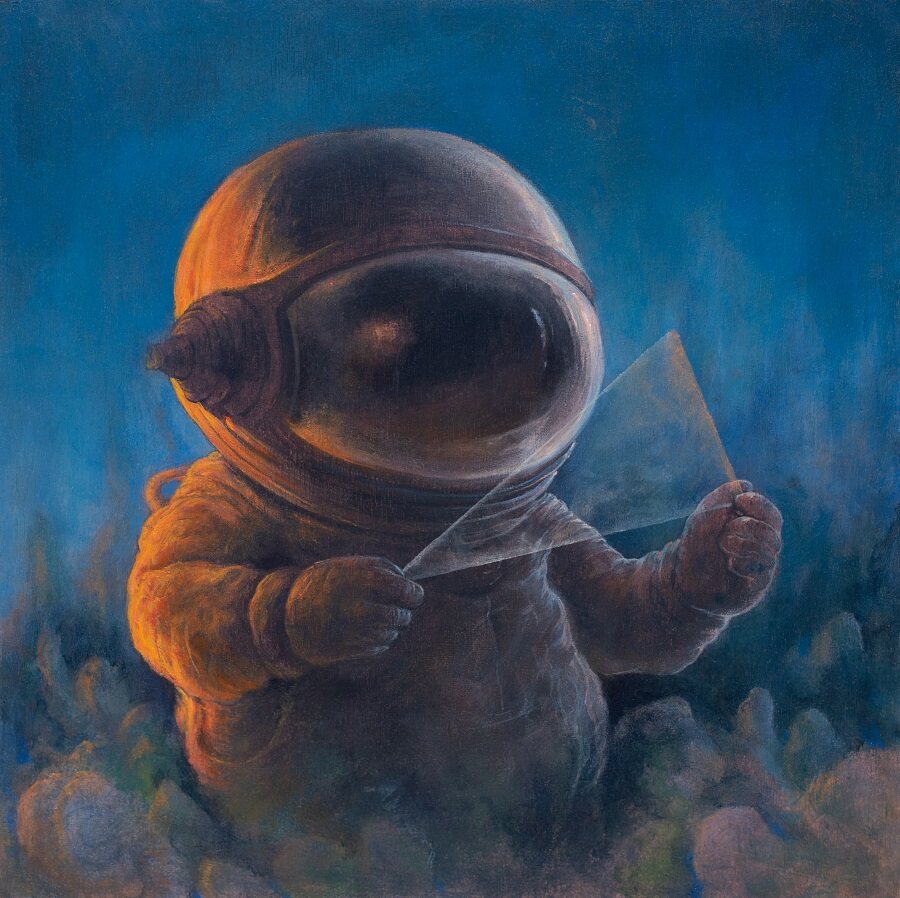 Press Release //
Modern Eden proudly presents the gallery debut solo exhibition by Chris Leib. We've been working with Chris a long time and are thrilled to present this new and major body of work from the artist. In 'Hierarchy', through an ever growing cast of wise, tolerant Bonobos and rambunctious astronaut children, Leib continues his examination of our precarious evolving pathway started long ago. While seemingly whimsical, the paintings are laden with hidden meaning and explore themes of heroism, Western folklore, and the schism of instinct and control. Traversing through the detail in these paintings, paths of symbols and narrative open the way to intersecting thoroughfares of power and history, shaping our delicate position in the evolutionary scheme.
Chris Leib is an American artist from the San Francisco Bay Area. He began his education in Anthropology at the University of California at Berkeley. He later studied at the Academy of Art in San Francisco, after which he apprenticed with the master Italian painter Roberto Lupetti and worked for a number of years as an illustrator for McGraw-Hill Publishing. Chris Leib has exhibited his artwork across the United States, as well as in Germany, France, Denmark and Australia.
A classically trained painter, Leib has spent many years applying renaissance techniques to subject matter outside traditional boundaries. Leib's paintings typically feature Astronauts and Bonobos in various odd settings that are loosely inspired by the species' (mis)interpretation of historical contexts. Despite their dark tones, his subjects are characterized by humor and an exploration of heroic imagery.
Leib's art has been positively reviewed in Hi-Fructose Magazine, Huffington Post, Kunst Magazin, Supersonic Electronic, Village Voice, Beautiful Bizarre, HEY! Magazine, LA Weekly, Cyberzone and BloPop to name a few. Leib has twice been an Artist in Residence at the De Young Museum in San Francisco and has received competitive grants from the George Sugarman Foundation and the San Francisco Arts Commission. His work can be found in important public and private collections in the United States, Australia and Europe.
Chris Leib 'Hierarchy'
Opening Reception: Saturday, March 11, 2023 | 6–8 pm
Exhibition Dates: March 11 – April 8, 2023
Modern Eden Gallery
1100 Sutter Street | San Francisco, CA 94109
For press inquiries or sales, please contact Modern Eden Gallery Director Kim Larson at [email protected] | General Information, please email [email protected]
Phone: (415) 956-3303
Wednesday–Saturday, 12–5 pm
Private artwork viewing appointments are available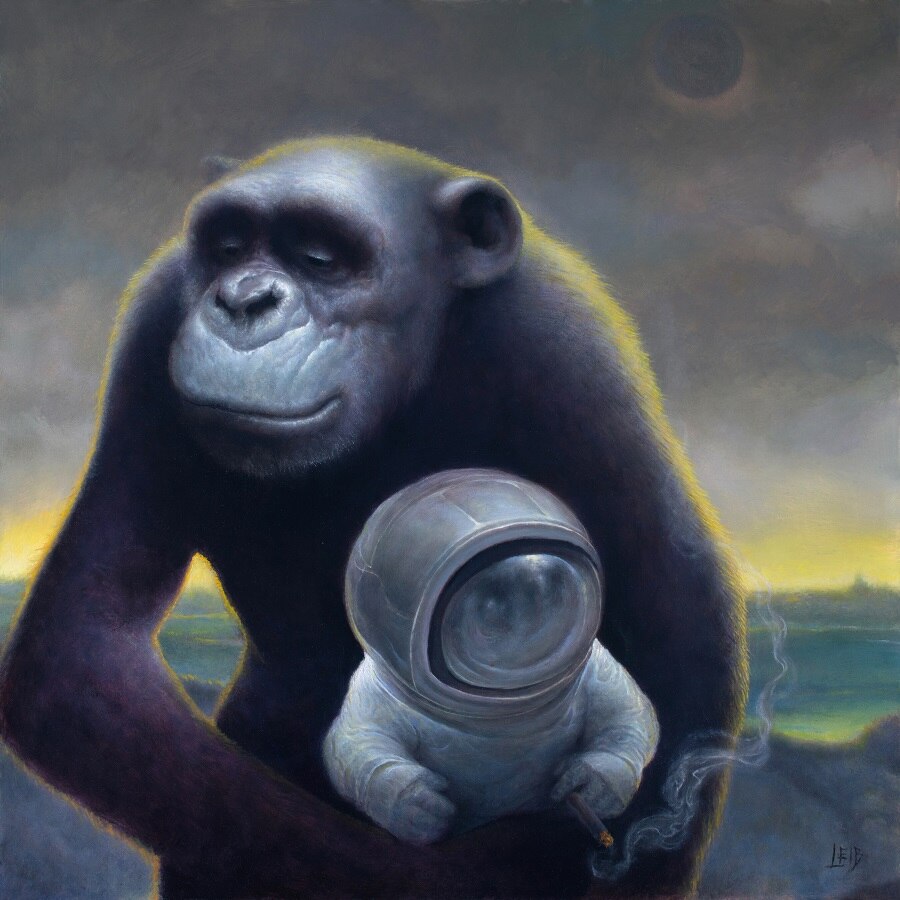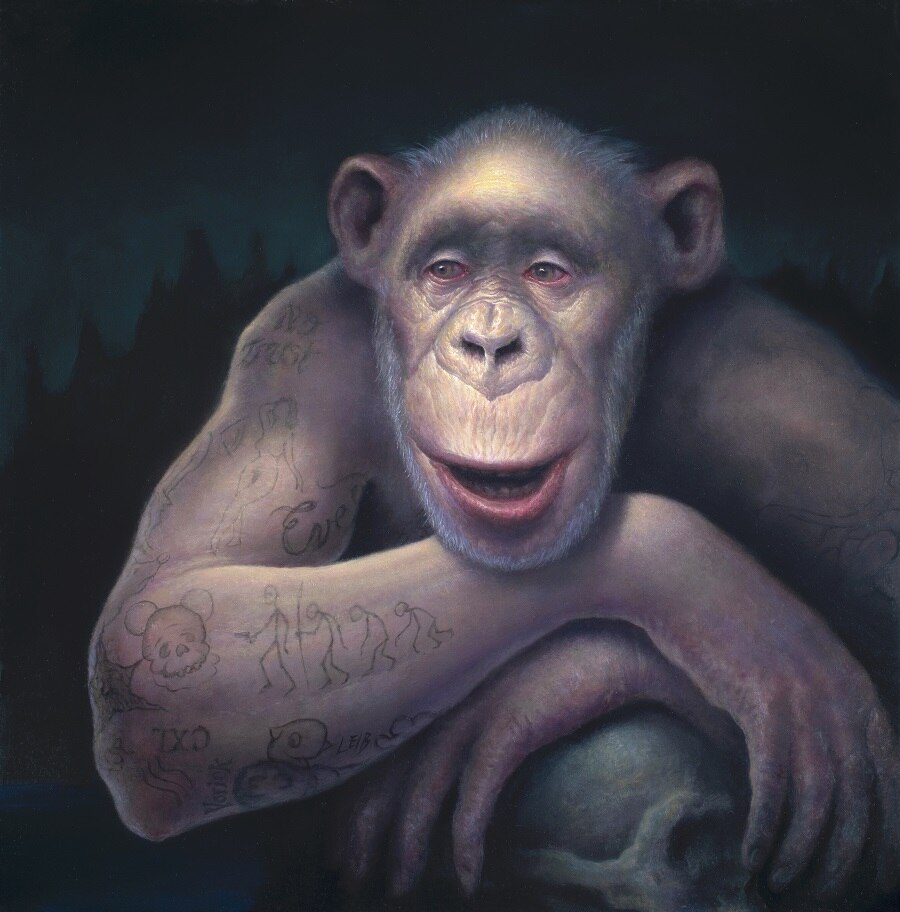 Modern Eden Gallery Social Media Accounts
Website | Facebook | Twitter | Instagram
Chris Lieb Social Media Accounts