The business powerhouse and watercolor artist Jacquelin de Leon is best known for her colorful mermaids, city-witches, and outcast tattooed girls. Her work can be found all over internet, including other artists' work inspired by her. You can even find people trying out makeup looks based on the characters she creates. Jacquelin has been gracing the larger art community for almost a decade now and has no plans to stop any time soon.
Jacquelin started early gaining experience for gallery showings in high school. Now, with an expansive, self-run business and brand behind her, we want to know what's next!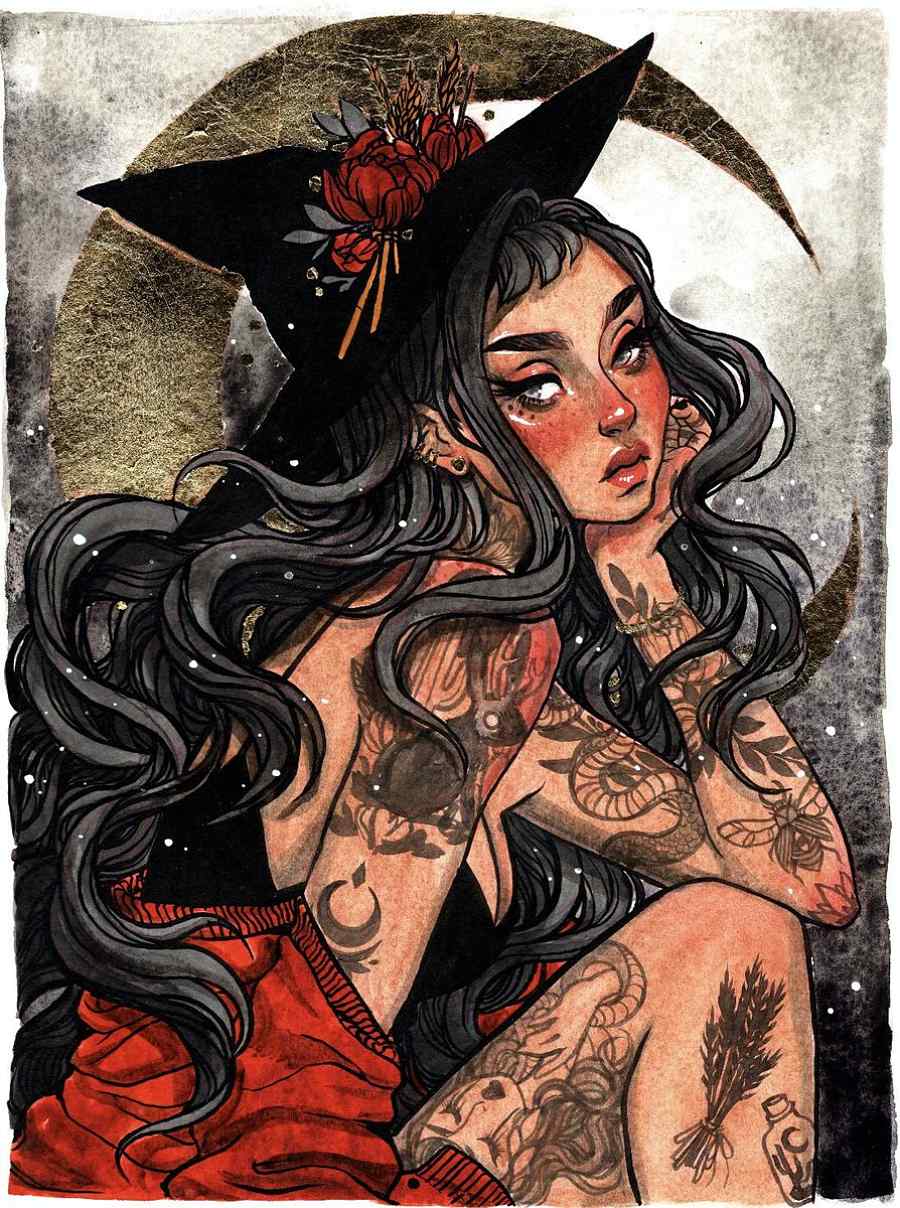 She has been doing art since she was a child. The dreams of typical kids to become doctors and police officers was not hers. She always knew she wanted to be an artist. In high school, Jacquelin began fine tuning her illustration skills and was able to get an early breakthrough with a few gallery showings. Her time spent as an artist shows in the vast following she has amassed over the years.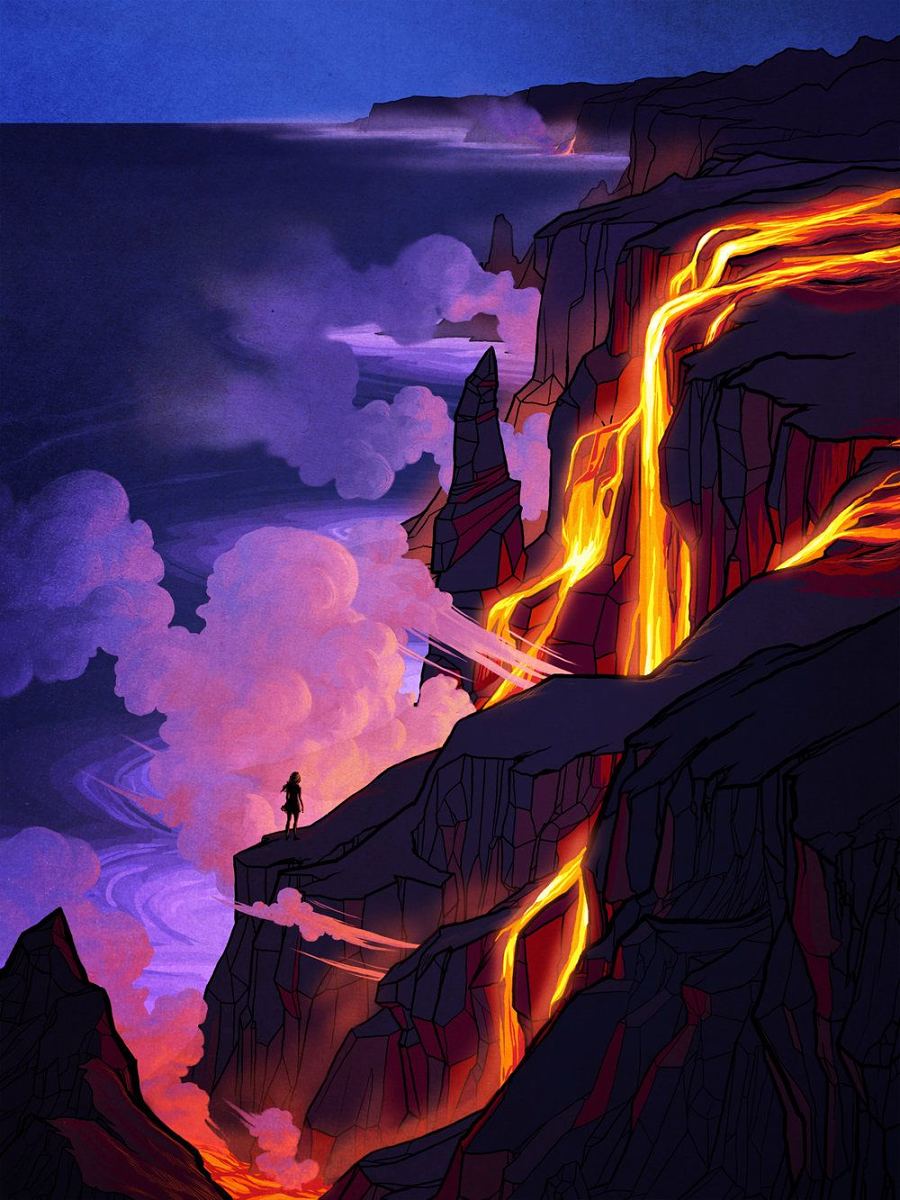 In 2015, the young artist graduated with a degree in illustration and entertainment design from Laguna College of Art and Design. While the college provided her the opportunity to really perfect her skills, her time there was not completely worth the price tag. However, de Leon was able to broaden her horizons. She took classes in 3D modelling and movie production and was able to pick up more fine art skills. The networking was valuable, but she feels she did not grow as an artist in those four years.
As many artists are only as successful as the art they sell, de Leon began selling artwork while she was still in school. As soon as her projects were graded, her artwork was for sale on her website. Her shrewd business dealings gave her the reputation for being a better teacher than some of the faculty at her school. She was even able to start a new art event to showcase student's work. The Californian has also had some success obtaining sponsorship and job opportunities from big name companies. YouTube and other social media platforms have helped greatly expanded her online presence.
Recently, the comic book company DC Comics has shown interest in de Leon. In proving that the art world can be a small place, one artist in de Leon's group through DC consists of Gabriel Piccolo who was featured here in September 2019. de Leon's experience publishing her own comic book of The Sirens of San Francisco should prove extremely helpful.
Oddly enough, her focus in school was in graphic design and illustration. She has had no professional training with watercolor. She picked up watercolor painting for fun. Now, her name is associated with these wonderfully water-colored worlds she creates.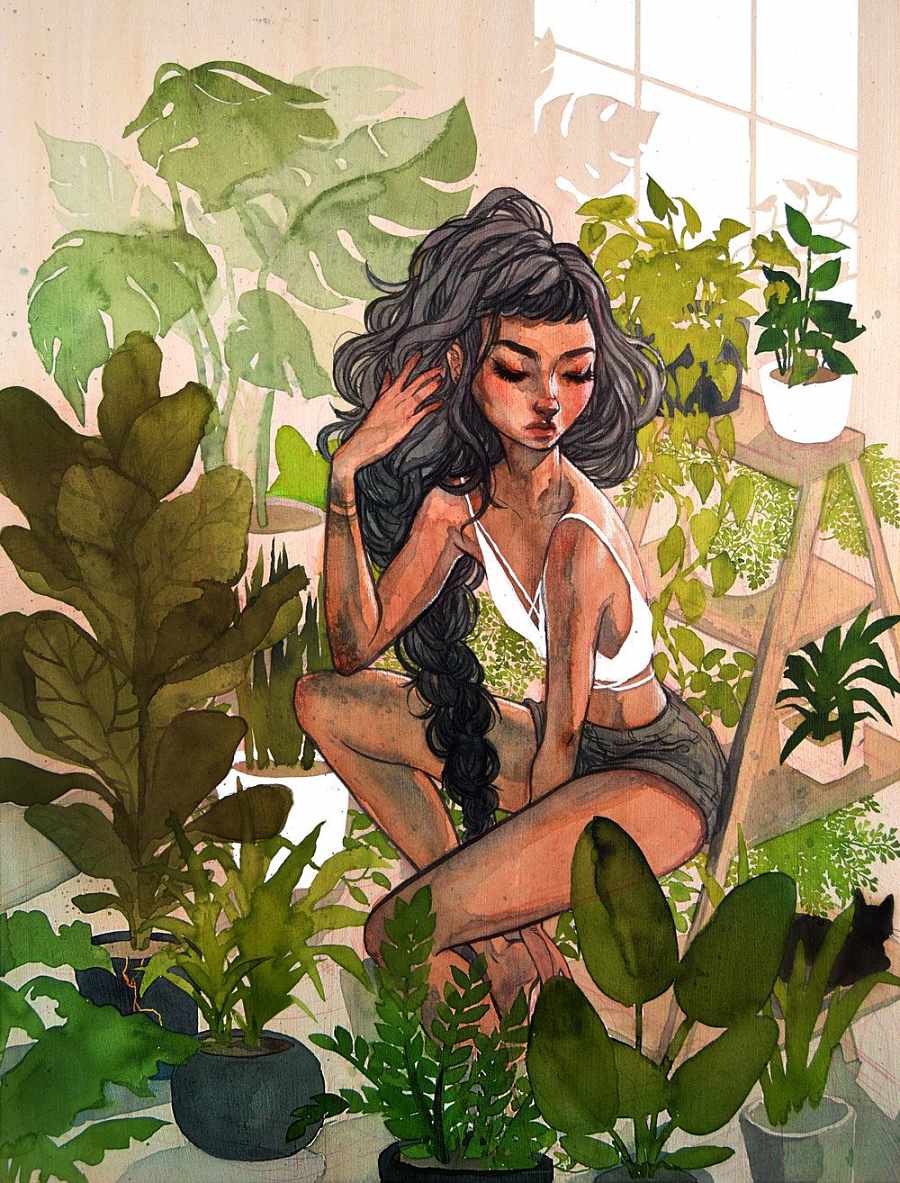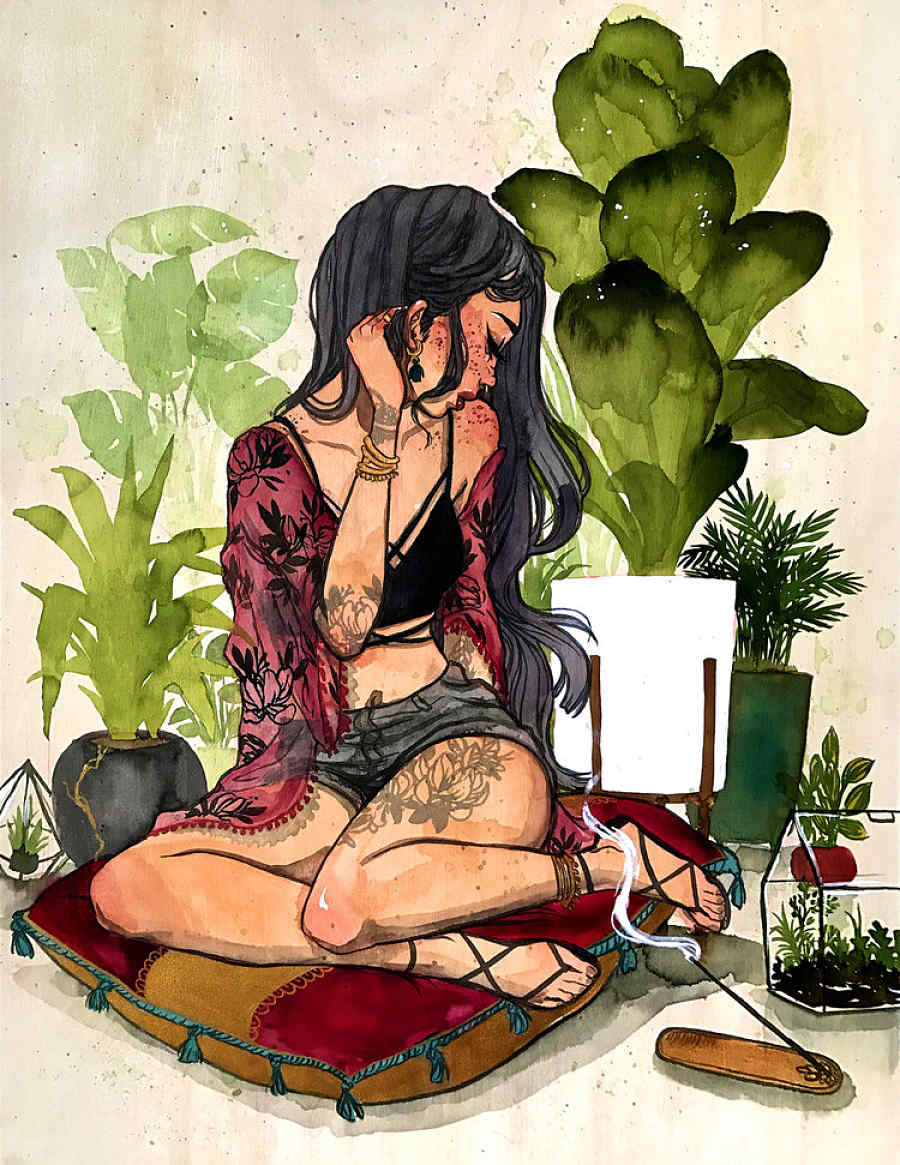 Interestingly, her surroundings typically bring inspiration to her craft. The comic book artist starts with an idea in her head then creates sketches and thumbnails. Pinterest helps provide her with model poses and textures. She picks palettes based on her favorite colors and jams out to indie rock to set the mood. As an avid camper and beach-goer, nature plays a paramount role in her paintings. The entire creative process only lasts a day or two and her creations always become products for sale. This is important as she has a massive following online. Unfortunately, her original paintings are usually bought up quickly so gallery showings haven't been a viable options. One of her goals for the future is to focus on being more of a local artist instead of relying on the internet to supply her with fans.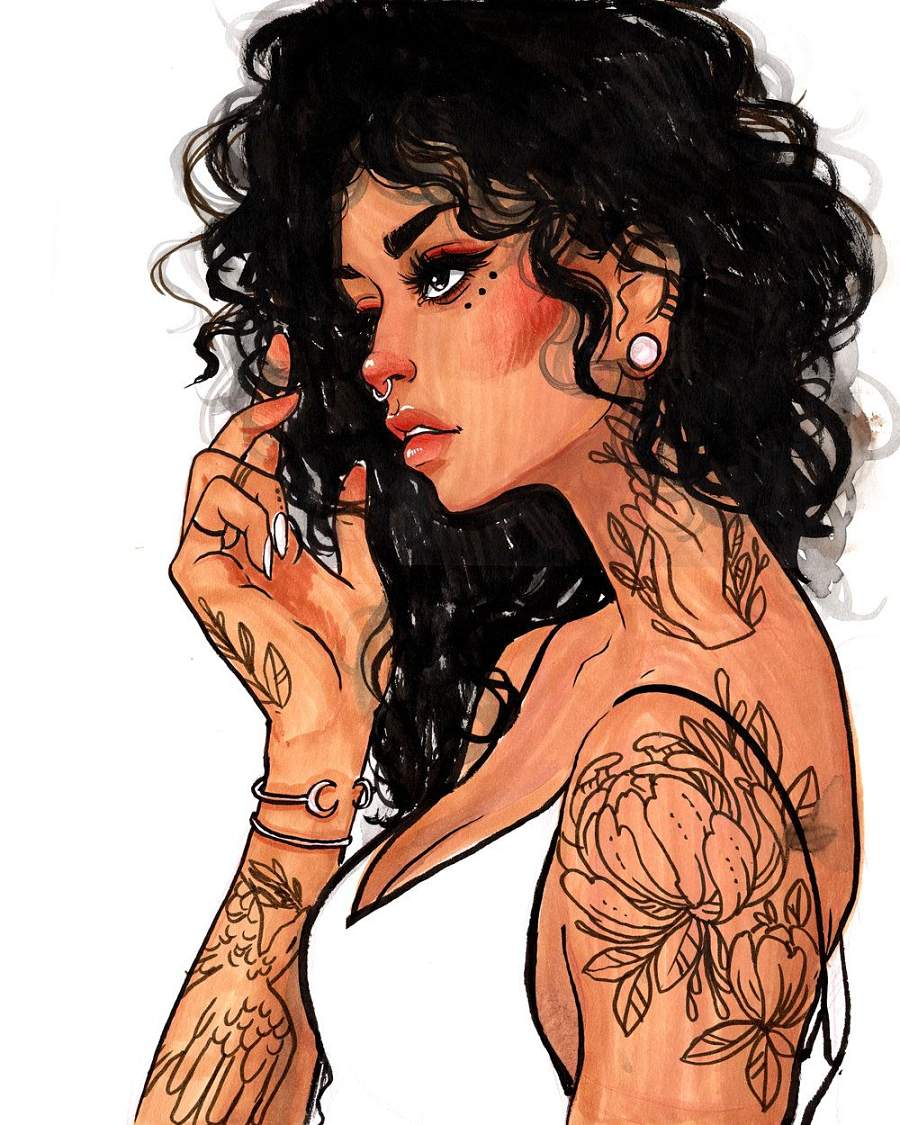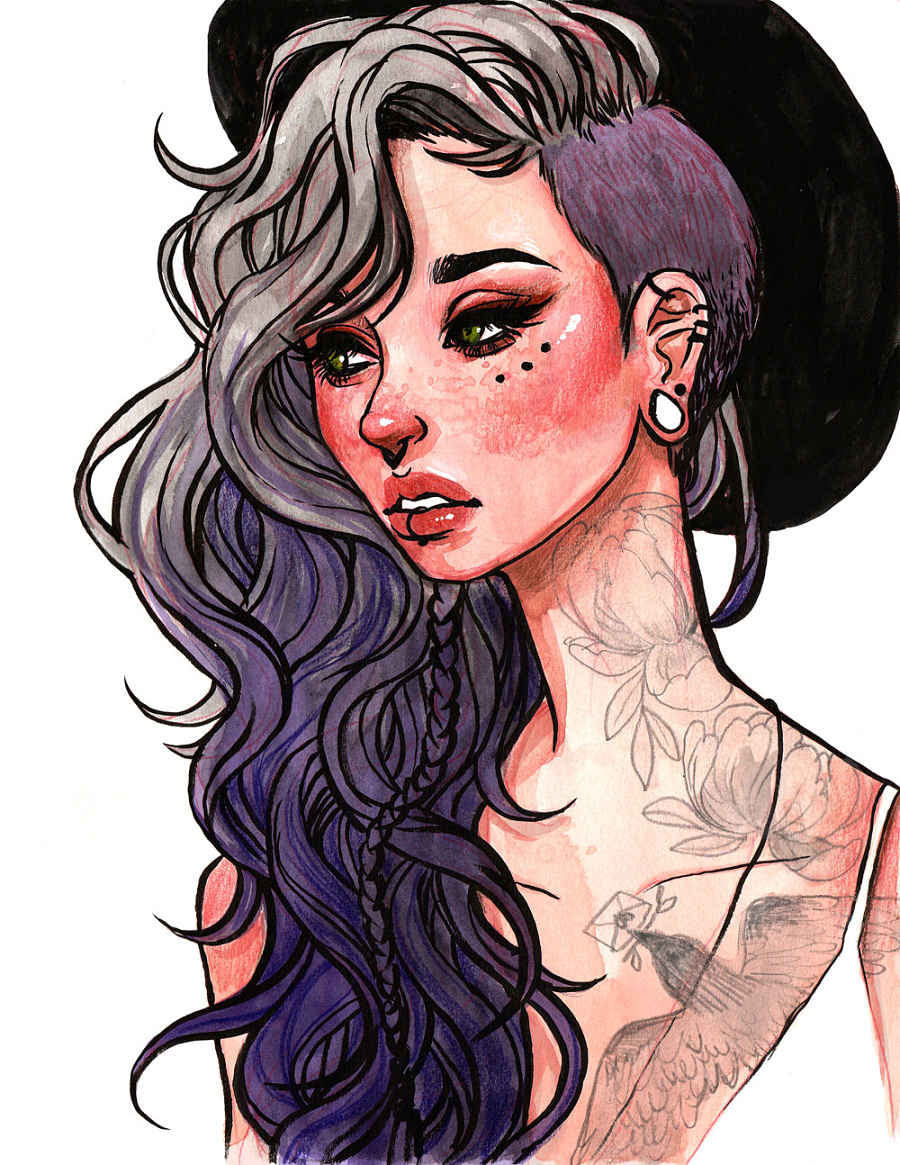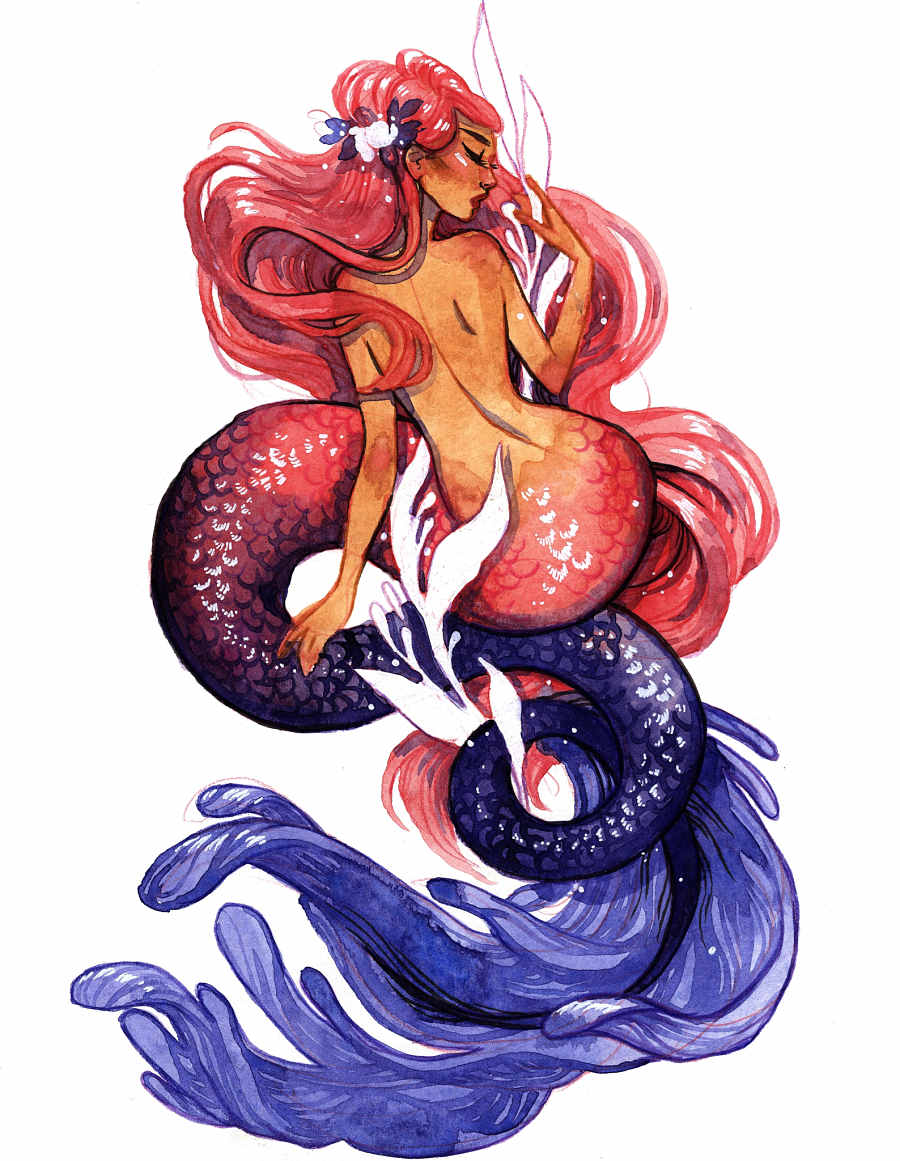 When it comes to influencers, Jacquelin's aren't completely recognizable in her work. They range from modern artists such as Poni/Hilda Palafox, Heather Day, and Daniel Danger, to Van Gogh and Alphonse Mucha. On the other hand, Japanese anime and the exceptionally unique style that accompanies it are much more apparent.
While her brand has seen some great success, the watercolor artist wants to get back to the fine art aspect of her work. She is looking forward to making larger paintings and sitting down to properly learn watercolor. With her recognition as an artist, one day she hopes to open a gallery and work space for artists. She would include events like art camps and live paintings. But for now, Jacquelin de Leon will continue to make new art, sell her brand and build her empire one beautiful painting at a time.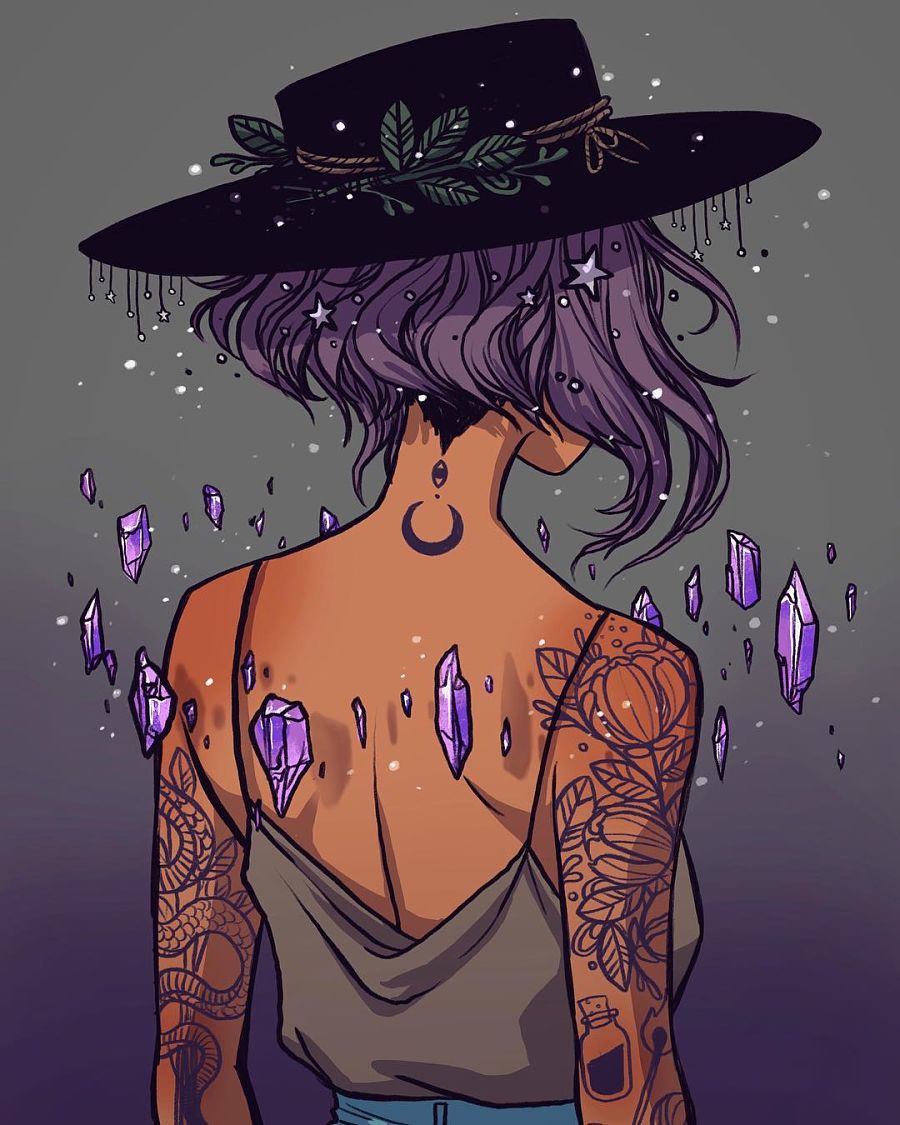 Jacquelin de Leon Social Media Accounts