With 1 month left to enter the Beautiful Bizarre Art Prize! To inspire you, we are excited to share some of the great entries we have received so far in the Sculpture Award category.
If you would like to see your work exhibited alongside 50+ of the best contemporary artists in a Beautiful Bizarre Magazine curated exhibition, win cash and product prizes, editorial in Beautiful Bizarre Magazine, advertising packages, and of course receive worldwide exposure – enter today! Entries close 31 July 2019 [Australian Eastern Standard Time]
Global Exposure + Over US$20,000 Worth of Cash & Prizes to be Won!
The Beautiful Bizarre Art Prize celebrates diversity and excellence in the representational visual arts, in all static mediums including Traditional Art media, Digital Art media, and Photographic media; and all genres from realism and hyper-realism, to pop surrealism and lowbrow. The Prize seeks to inspire creatives from around the world to pursue a life and career in the arts, and to help careers grow through increased exposure of their work to the global arts community.
Sculpture Award
Participation in the Beautiful Bizarre curated exhibition at Haven Gallery (New York), December 2019 – January 2020
US$1,000 cash [non acquisitive]
US$1,000 gift voucher from Blick Art Materials
1 year unlimited subscription to the Stan Winston School, including unlimited access to the Course Library by the Masters of FX. Also includes exclusive access to Stan Winston Studio Behind-the-Scenes Documentary stream.
3 month Social Media advertising package (Beautiful Bizarre Magazine: 970,000+ followers across all Socials platforms)
Exclusive in-depth interview published on the Beautiful Bizarre Art Prize and Beautiful Bizarre Magazine websites + shared on social media
1st Prize [Overall Winner]
2019 Award Categories
1st Prize [Overall Winner]
INPRNT Traditional Art Award
Sculpture Award
Digital Art Award
Stocksy Photography Award
Peoples Choice Award
Entry fee is US$40 to cover administrative costs. Enter the Beautiful Bizarre Art Prize today via the beautifulbizarreartprize.net/enter.
Take a peek at some of the wonderful entries we have received so far in the Sculpture Award category below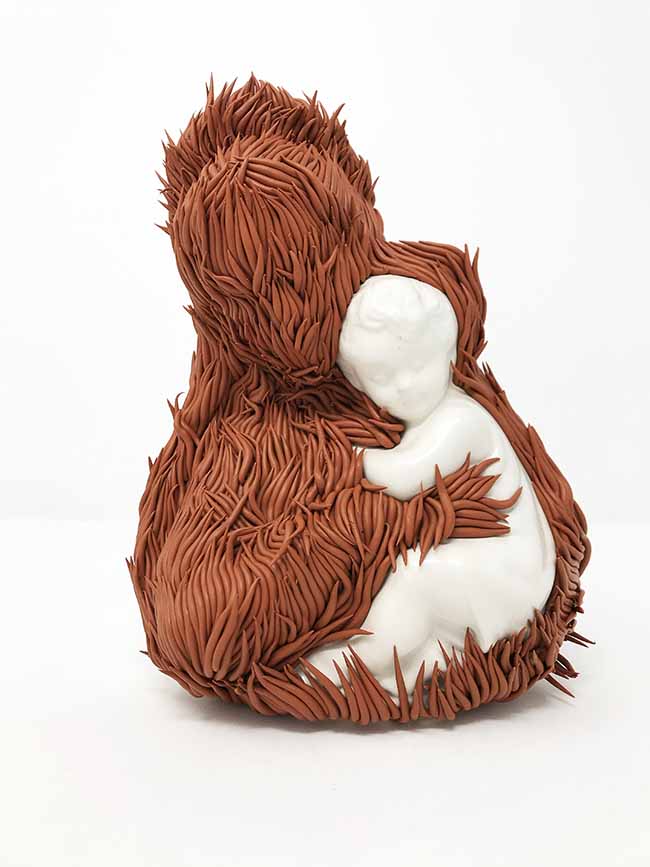 Andréa Keys Connell
"Feathers Fall, Grass Grows", Found ceramic figurine, polymer clay, 12″ x 8″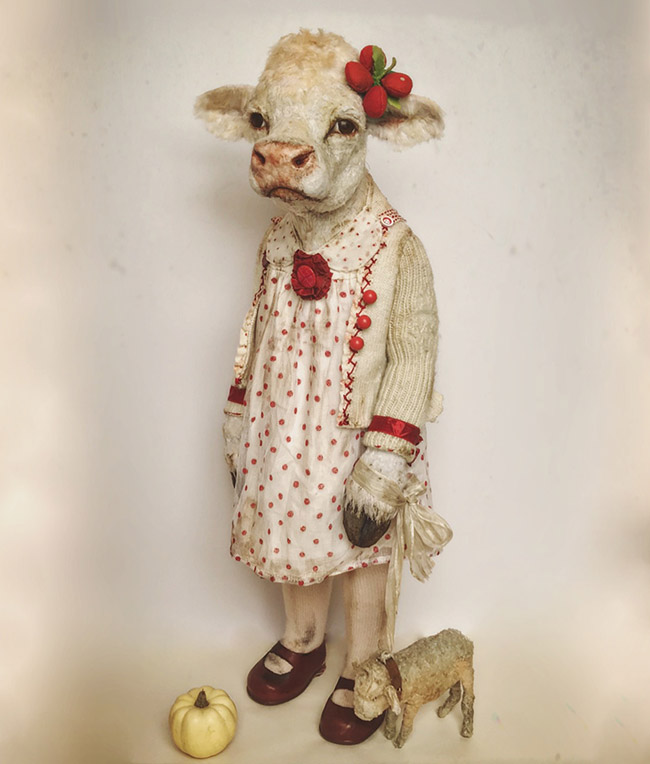 Annie Montgomerie
"Bonny Bove on her 8th Birthday", Textiles/mixed media, 23″ x 6″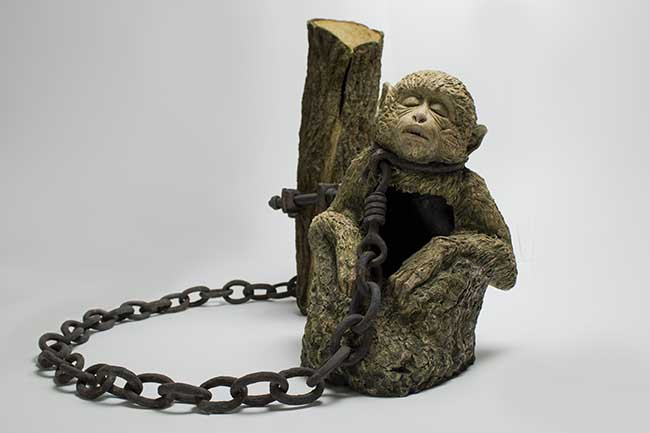 Annie Zheng
"To Be a Shell of a Creature", Ceramic, 17″ x 24″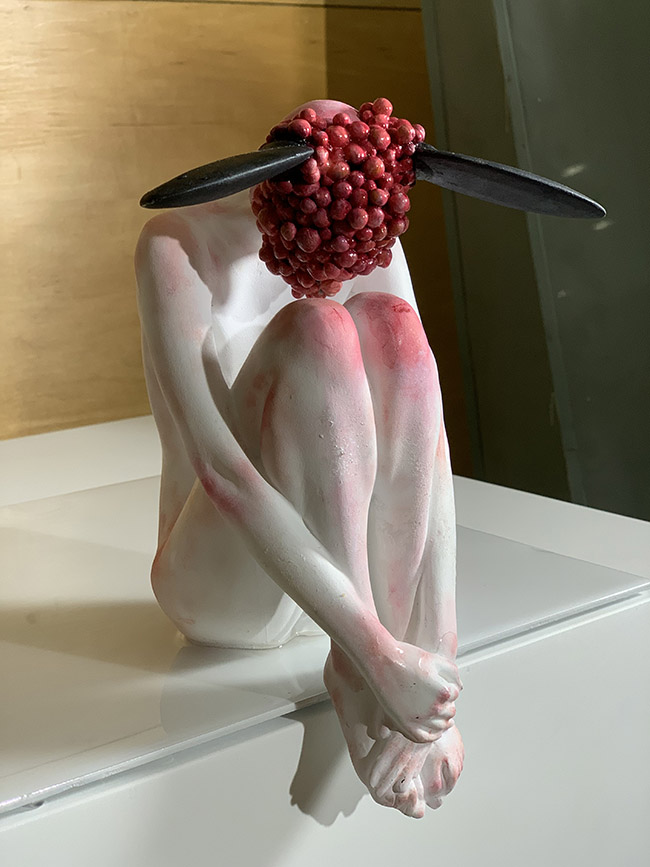 Ciane Xavier
"Looking in", Oil paint on resin and metal, 8″ x 12″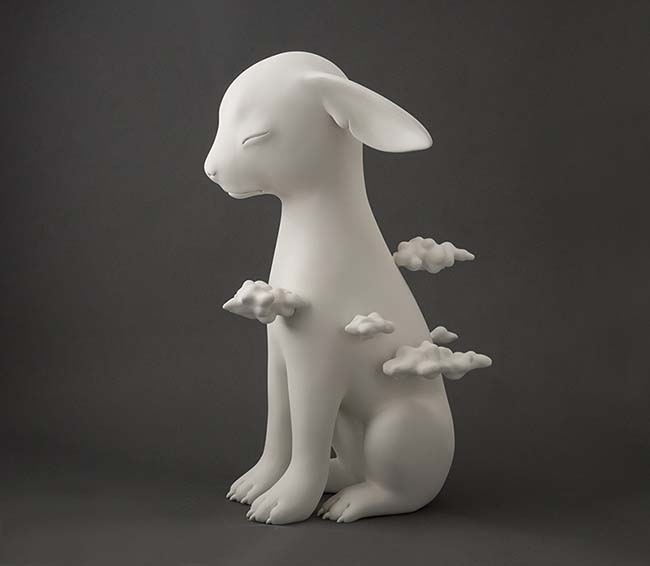 Clémentine Bal
"Nebula", Resin, fiberglass, marble powder, painting, 58cm x 40cm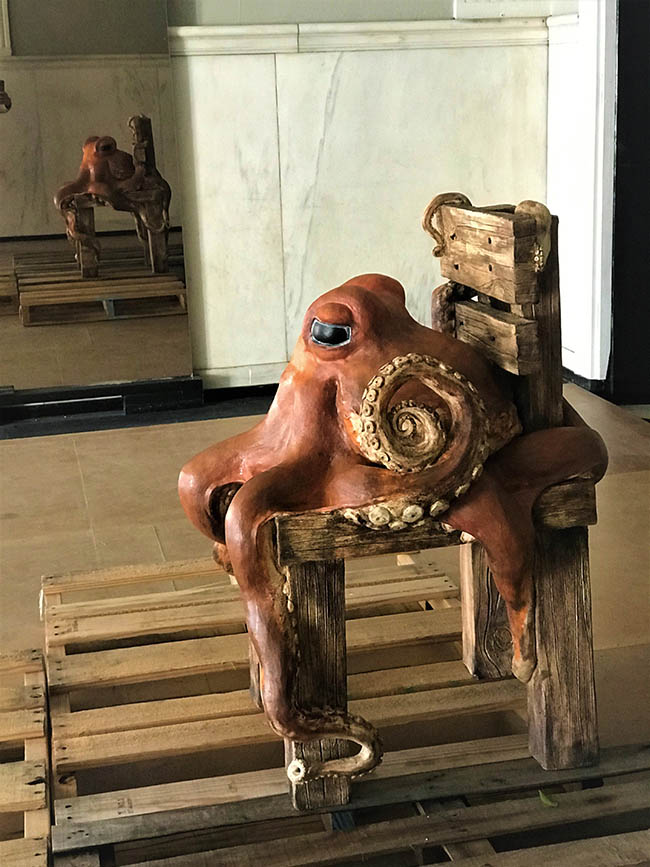 Daniel J Stetzinger
"Assimilation", Sculptural Porcelain, Stain, Underglaze, 33″ x 22″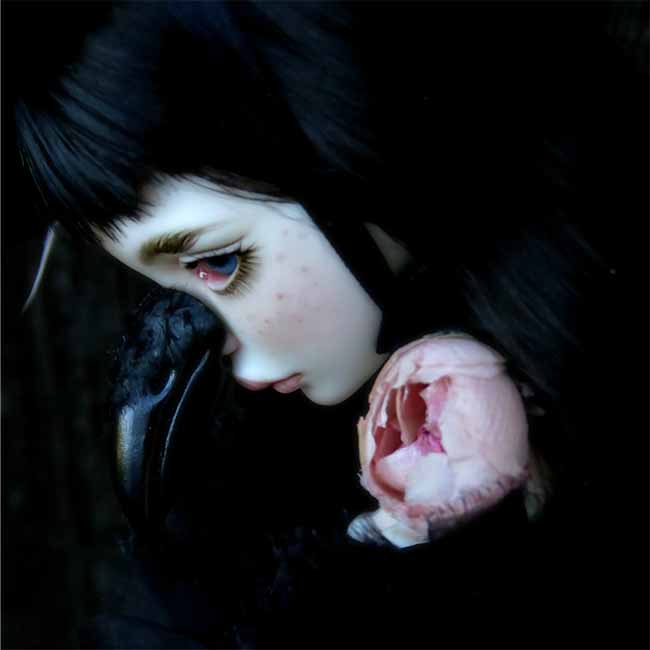 Fragile Dolls
"Coco the Crow", Porcelain, 38cm x 5cm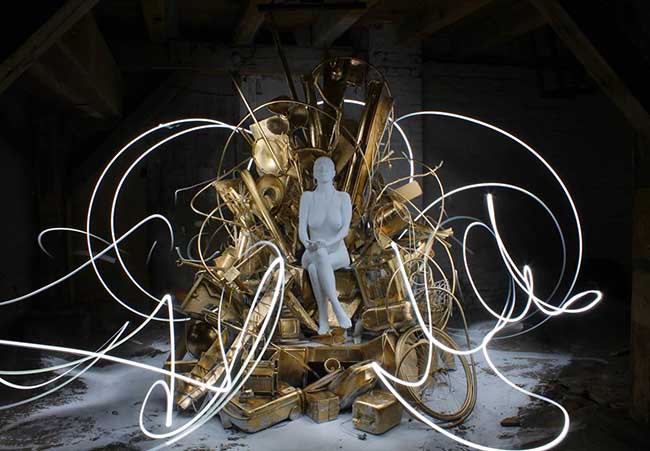 MONARCH ohne
"Queen of Relicts", Gips, trash, gold, 3500 cm x 3000cm x 3000cm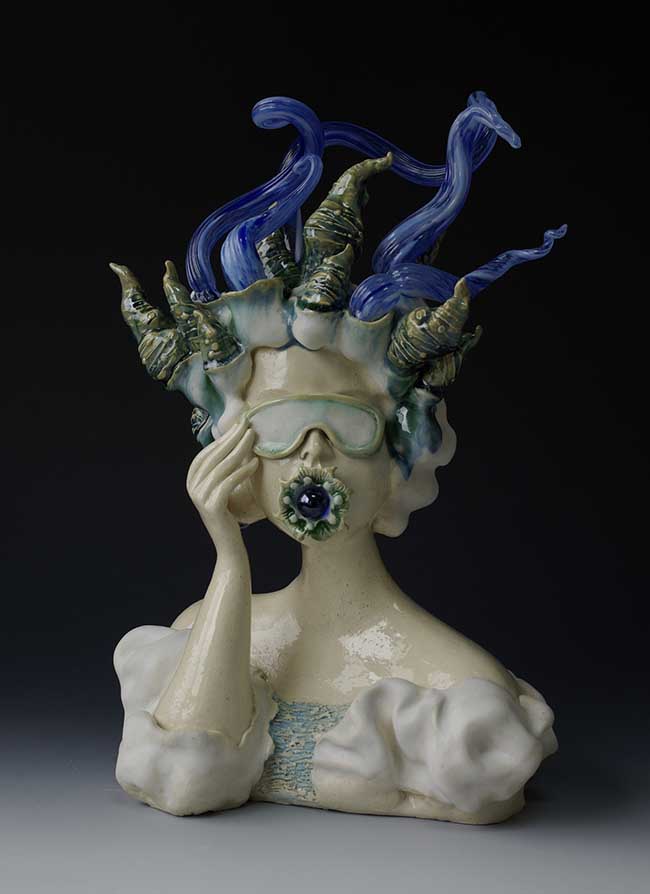 Natasha Dikareva
"Once in a Blue Moon", Stoneware, stains, glazes, glass, 16″ x 12″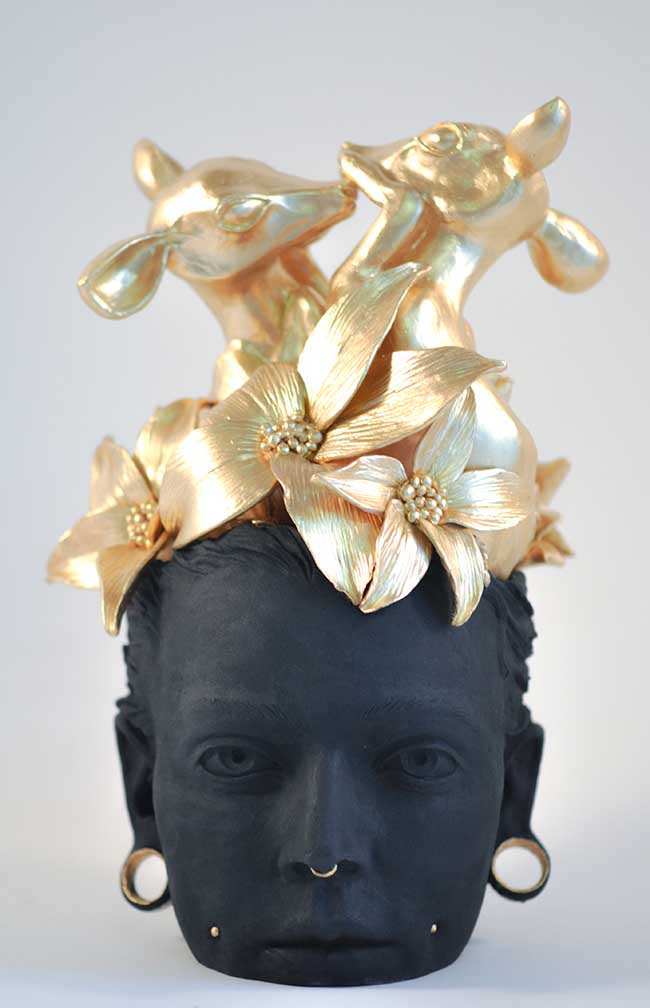 Nel14512
"Faon-tasme", Marbre recomposé, plâtre porcelaine, Polymer clay, poudre d'or, 30cm x 22cm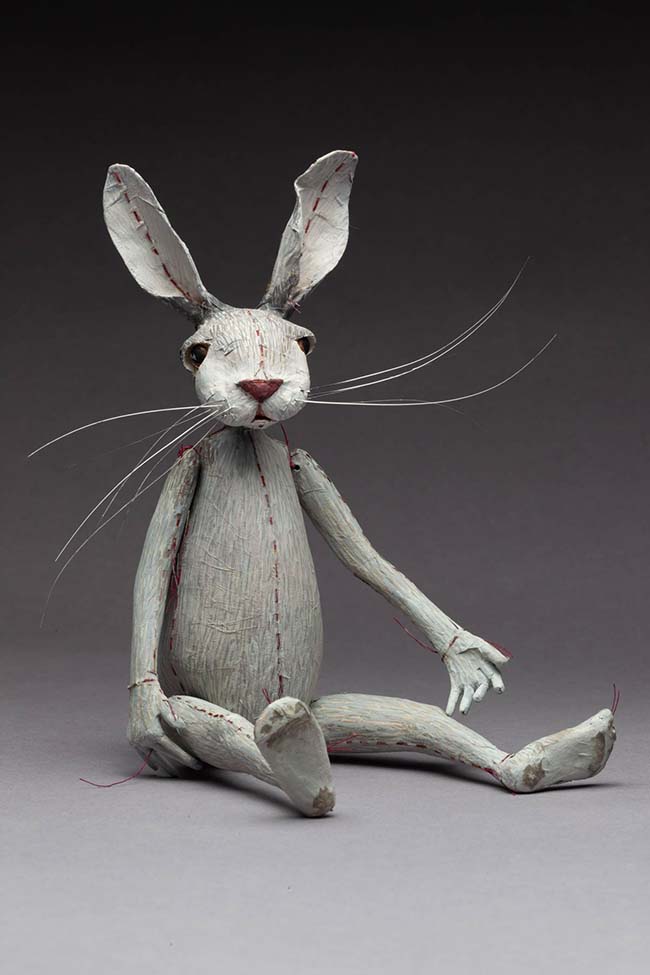 Nicole Havekost
"Rabbit", Air dry clay, tissue paper, acrylic paint, cotton thread, cat whiskers, 12″ x 3″ x 2″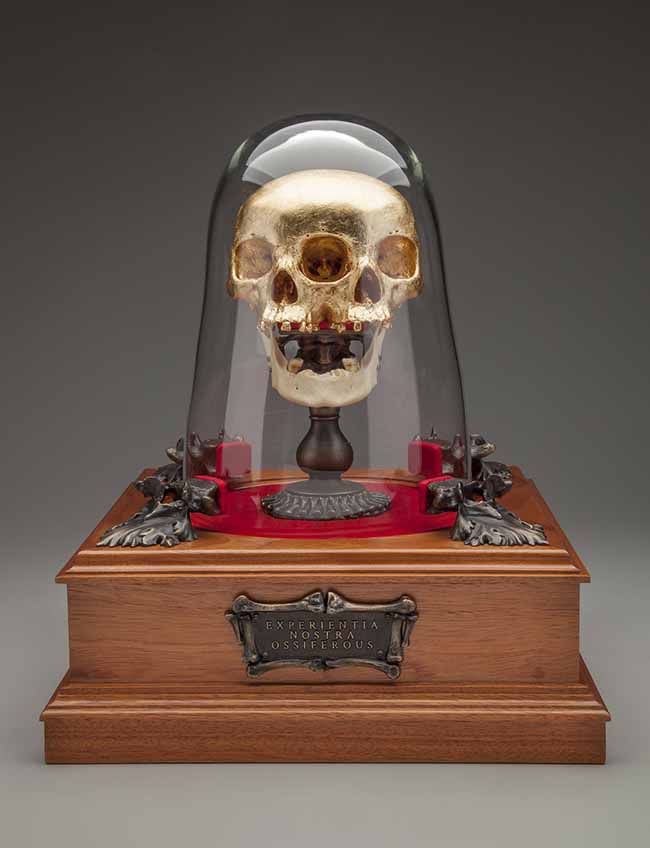 Paul Nitsche
"Experientia Nostra Ossiferous", Human mandible, Bronze, Mahogany, Resin, Blown glass, Gold leaf, Silk, Acrylic, Hardware, 19″ x 16″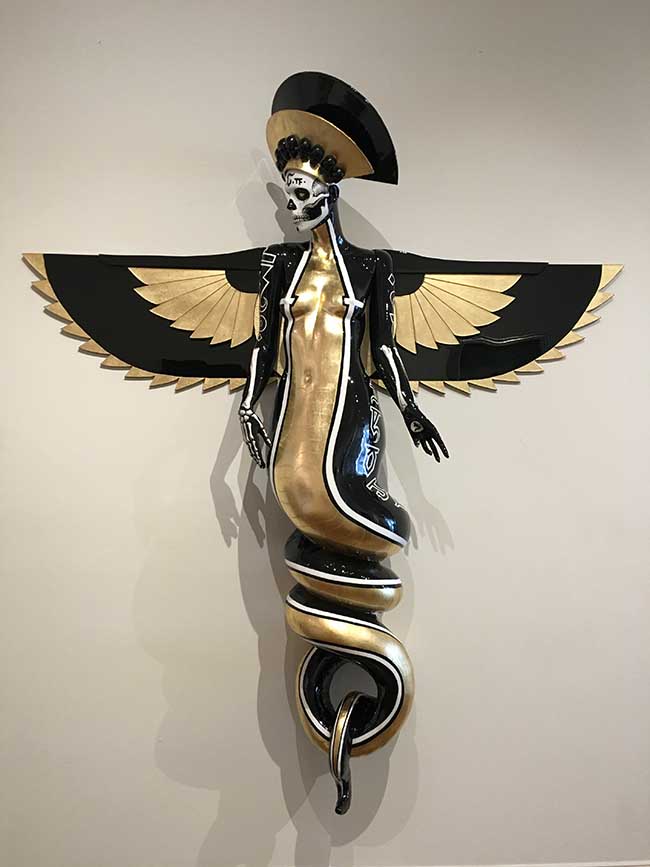 Porkchop
"Zayamara", Fiberglass, resin, wood, acrylic, gold leaf, 84″ x 19″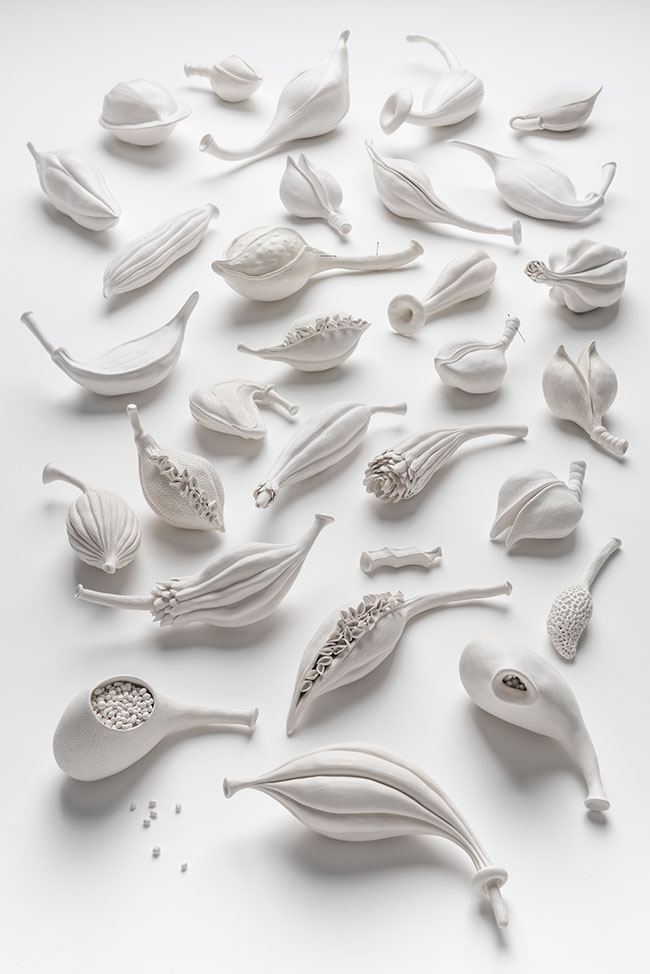 Sarah Rayner
"Gynoecium collection", Hand carved porcelain with terra sigillata, 6cm x 15cm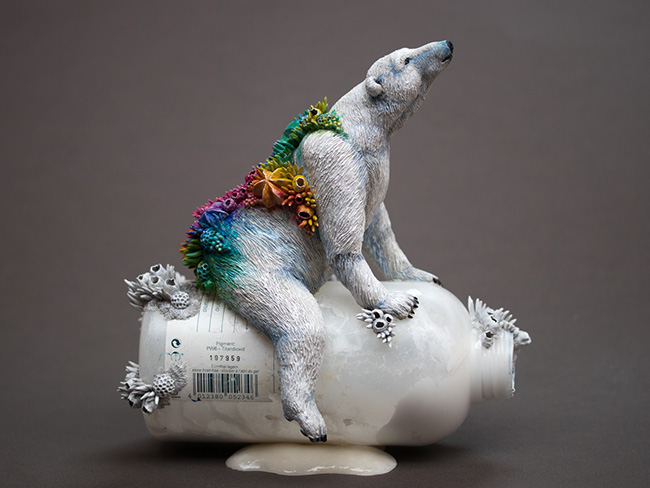 Stephanie Kilgast
"Hope", Mixed Media Sculpture on a Plastic Bottle, 19cm x 18cm
SPONSORED BY
.
SUPPORTING SPONSORS
Related Articles
Less than 2 months to enter the Beautiful Bizarre Art Prize + Peek at some of the entries
Beautiful Bizarre Art Prize: 2019 Jury Panel Announced
2019 Art Prize Entries Now Open! 
Beautiful Bizarre Art Prize: 2018 Winners & Honourable Mentions Announced
2018 Beautiful Bizarre Art Prize Winners receive their Awards
Beautiful Bizarre Art Prize: 2018 Finalists Announced