MentorMe is a free resource for creatives who wish to learn from their peers. This Q&A resource provides insights into how some of the most esteemed artists have made a name for themselves in an increasingly competitive art market, how they make a business of being an artist, how they found their niche, intimate details of their practice etc. In each guide a different group of artists and photographers will share their insights, personal experiences and advice with creatives that wish to grow and evolve in their artistic practice.
Beautiful Bizarre Magazine mentors encourage, guide and inspire emerging artists as they explore their creativity, develop their technical skills and find their personal style.
MentorMe Edition 1 Mentors:
Audrey Kawasaki, Mab Graves, Jana Brike, Fin Dac, Troy Brooks, Sarah Joncas, Mahlimae, Sheri DeBow, Young Chun
In Edition 1 Beautiful Bizarre Magazine's Mentors respond to the following 3 questions:
How do you market yourself and your art to gain recognition from galleries and collectors?
How do you set a price for your work?
What are your top tips for others who wish to be creative but feel stuck, don't know where to start, or feel like they aren't "good enough" to do so?
Below 3 of the 9 mentors respond to the following question:
How do you market your art to gain recognition from galleries and collectors?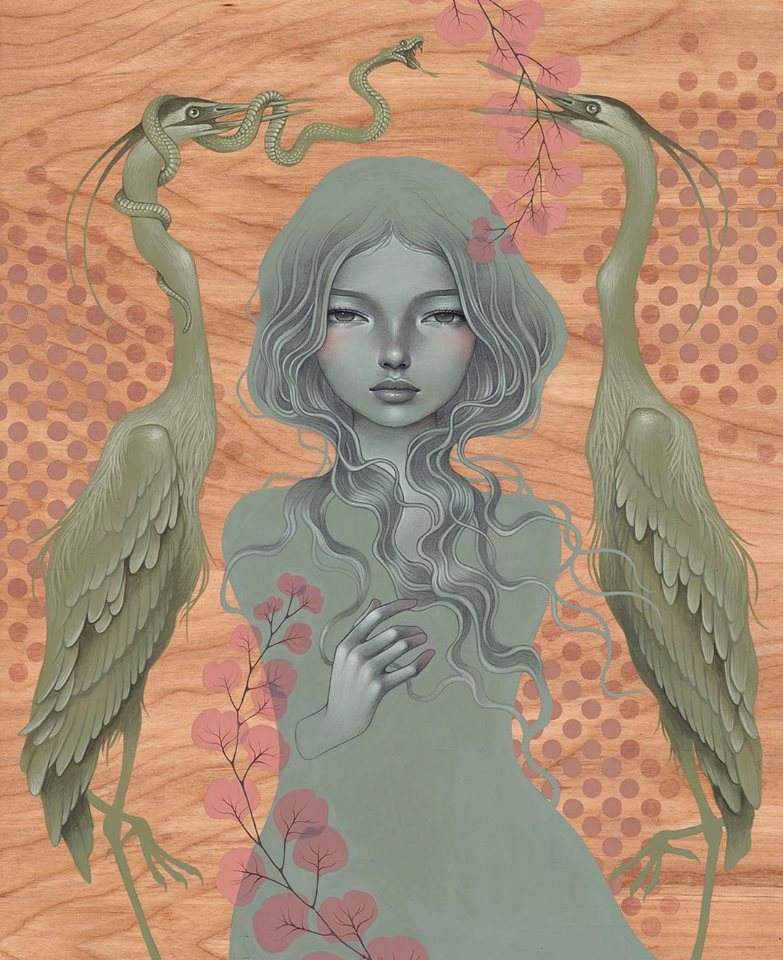 How do you market yourself and your art to gain recognition from galleries and collectors?
Audrey Kawasaki: "Over ten years ago, before I was a full-time artist I spoke to coffee shop and boutique store owners, and they agreed to have my work displayed on their walls. One of the stores was a part of a monthly art walk night event in the local area, and from there I had my opportunity to meet gallery owners and collectors, and things took off.
Since then I make sure to keep updating and posting on various social media (e.g. Instagram, Facebook, etc.), blogs and my website. I'm continuing to work and show at galleries and taking part in projects where my work can be seen by the crowd. Mural work, I feel, really helped expand my audience.
I tend to be a bit of an introvert, but I am realising it's really important to challenge yourself with things that you're not quite comfortable with. To try to get out there and be involved with the community and form connections with people, that you might not otherwise."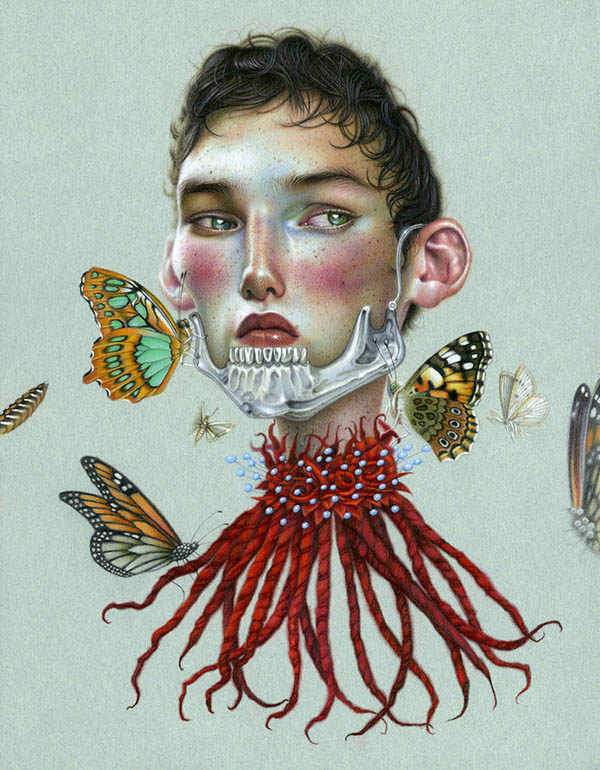 How do you market yourself and your art to gain recognition from galleries and collectors?
Troy Brooks: "Start noticing what gets your attention with regard to new art. Is it a time lapse video of a work in progress? Is it an interesting blog or interview?
First and foremost, I think it's important to have a decent website, and not a flash website that takes a million years to load. Then to promote your work, I think it's important to know your audience. Track down an art blog that fits your aesthetic and try to get them interested in sharing you with their audience.
There is so much opportunity for talent to connect with an audience now it's almost overwhelming."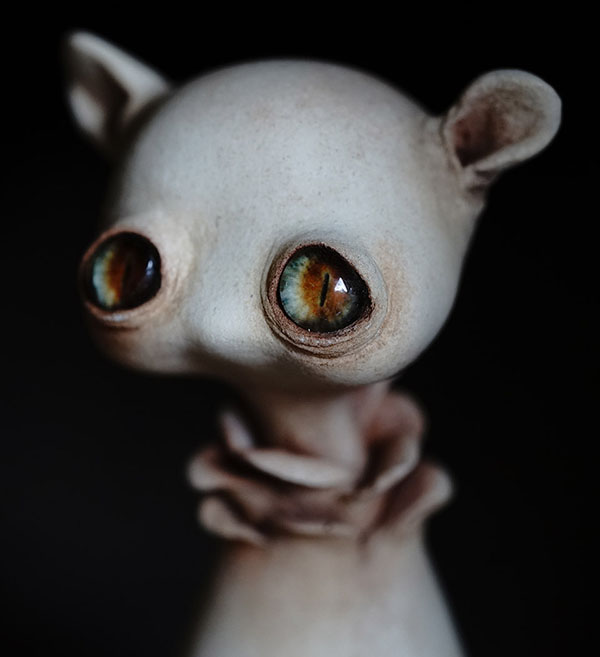 How do you market yourself and your art to gain recognition from galleries and collectors?
Mahlimae: "The only conscious decision I made in regards to marketing my art initially was to sign up to a range of social media platforms. Although social media now seems to be a changing landscape for artists, with the various algorithms to contend with and suggestions for paid/sponsored posts. For those just starting, they may need to buy Facebook likes to get ahead and get noticed. However, I still feel Facebook is the best way to reach a worldwide audience of potential collectors and galleries alike. I don't feel particularly comfortable with sharing a whole lot about my personal life on social media so in some ways I chose not to market 'myself' and let my art speak for me.
The majority of collectors, galleries and magazines I have worked with in the past have indicated they 'found me' via social media, so it has been the most successful marketing too for my work overall.
That being said, I think an easy to navigate, professional looking website is another important factor in a marketing plan. Although it may not get the same traffic social media may attract, it certainly helps to have an up-to-date website that you can guide people to should they wish to learn more about you, browse previous works, view upcoming exhibitions, purchase work, etc.
There are loads of great sites out there with easy to use templates to help you build your own website for free – although it will cost you to purchase a domain name and subsequent hosting. There are ways to create a beautiful and basic site without it costing the earth, and if I can build my own website then I am positive anyone can."
To read the other Mentors' answers to this question or any other in Edition 1 please click here to download our FREE Artist Resource, MentorMe.