After a year exhibiting a didactic mix of work, Krab Jab Studio have kept our minds alight with thought provoking and wondrous delights. We have experienced 13th and 14th century painting styles re-imagined through contemporary artists, and a world of fantastical illustration and the darker sides of the fae. We have been introduced to the modern Dreamweaver Stephanie Law and her mixed media creations, and delved into the heart of powerfully raw and deep-rooted symbolism as depicted from Krab Jab's Modern Symbolists.
Now, to conclude 2017, Krab Jab Studio presents 'Master and Neophyte', with Brigid Marlin and Brom (The Masters) and Kyle Abernethy and Miguel Tio (The Neophytes) taking centre stage.
Brigid Marlin, Brom, Miguel Tio and Kyle Abernethy
Krab Jab Studio
5628 Airport Way S | Ste 150 | Seattle, WA 98108
Dates:
November 11 – January 7, 2018
Artists' Reception: Saturday November 11, 6-9pm. Artist talk at 7.30pm with Brom and Kyle.
The Masters
Both Brigid and Brom boast predominant careers behind the easel, together accumulating over a lifetime of experience. Brigid, learning her skills under the late Ernst Fuchs, is more know for her 'mische' technique which uses two different types of media, egg tempera on top of oil paints, to build colours in a unique and often surprising way. The technique "was a carefully guarded secret of the Flemish and Italian Renaissance painters, and revived after painstaking research by Ernst Fuchs" explains Brigid on her website, leading to a host of spectacular pieces exclusive to Brigid's own hand. Having risen through the ranks alongside colleagues including HR Giger and Michael Whelan, Brigid Marlin is an elite master to be revered. "There is something about the borderline between reality and dream that has always fascinated me, as if some spiritual or visionary truth is hiding behind ordinary appearances" explains Brigid. "It is this area of art that interests me – to find a way to express a truth or a warning in the guise of something that at first appears to be composed of every day objects."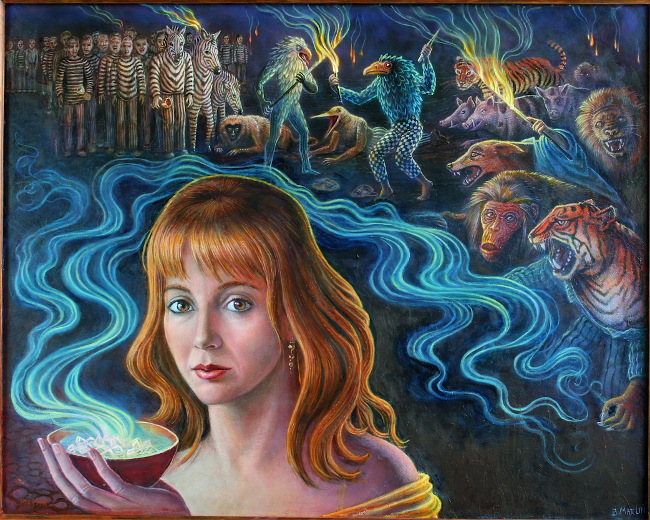 Circe – Brigid Marlin
Standing alongside her at Krab Jab Studio, Brom shared his dark fantasy paintings, generously on loan through the Brom family and Patrick and Jeannie Wilshire. Notorious for pulsating a gothic ambiance fused delicately with the esoterical and the fantastical, Brom's signature style is widely recognised around the world. First starting in commercial illustration, he moved on to land a job at TSR Enterprises, and drew and painted for games including Magic: The Gathering and Alternity in the 80's and 90's. He has since illustrated for many books including his own such as 'The Child Thief' and Krampus the Yule God', alongside his exhibition works around the world.
Lord Kashaol – BROM
The Neophytes
Born in the Dominican Republic, Miguel Tio learned the mische technique from Brigid Marlin after moving to New York. The experience changed his life. Miguel's paintings are beautifully vibrant where, as he describes on his website, "each color, tint and shade stems from a complex spectrum of thoughts, perspectives and narratives". "Working in portraits has always been fascinating to me and when I choose to do paint one, it is because there is something special about the person that resonates in me creating a desire to paint the portrait. There is a connection whether or not I know this person that triggers ideas." explains Miguel. Brigid's teachings built perfectly upon the roots already planted by Miguel's mother, who had introduced him to the spiritualities of life from a young age. His works explore themes from religious dogma to the emotive nature of human sexuality, connecting these two seemingly polar ideals through his thought provoking paintings. Exhibiting in this show is Miguel's portrait of Brigid, to which Miguel has created a wonderful step by step record of his process on his website, be sure to check it out!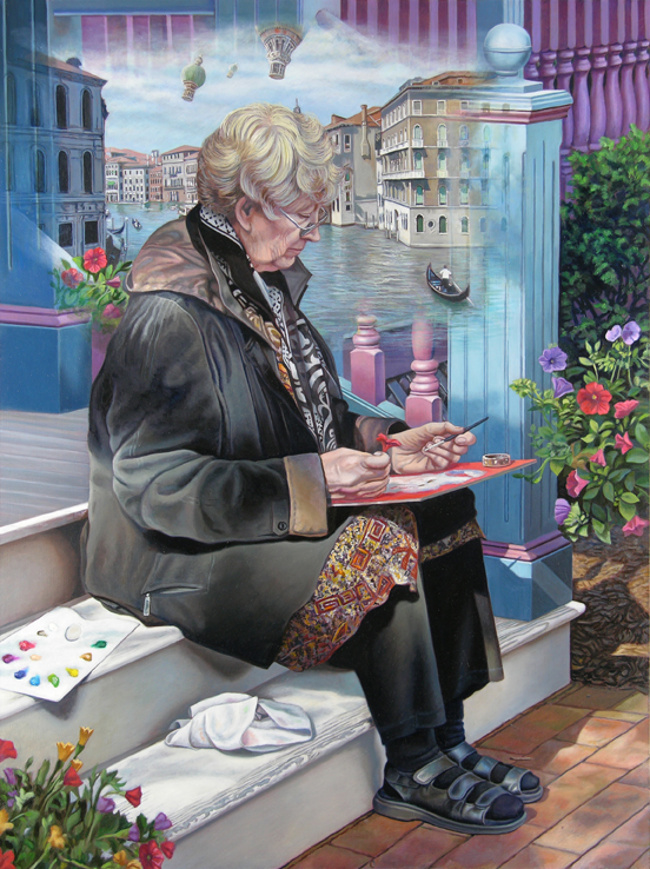 Brigid Marlin – Miguel Tio
Kyle Abernethy has had the rare honour of taking one of the few workshops Brom has ever taught, providing a dynamic leap forward in his own creations. Kyle's paintings effuse a raw energy through both his use of light and dark, and his ability to capture his subjects' actions mid motion. Ever-compelling, Kyle explores the darker elements of life, taking influence from ritual and religion, the prism of human emotion and even a hint of humour. His paintings border "on the apocalyptic, were it not for a note of humanity in his compositions and overall looks" explains Julie Baroh, who co-own Krab Jab Studio and Mainframe alongside Kyle Abernethy.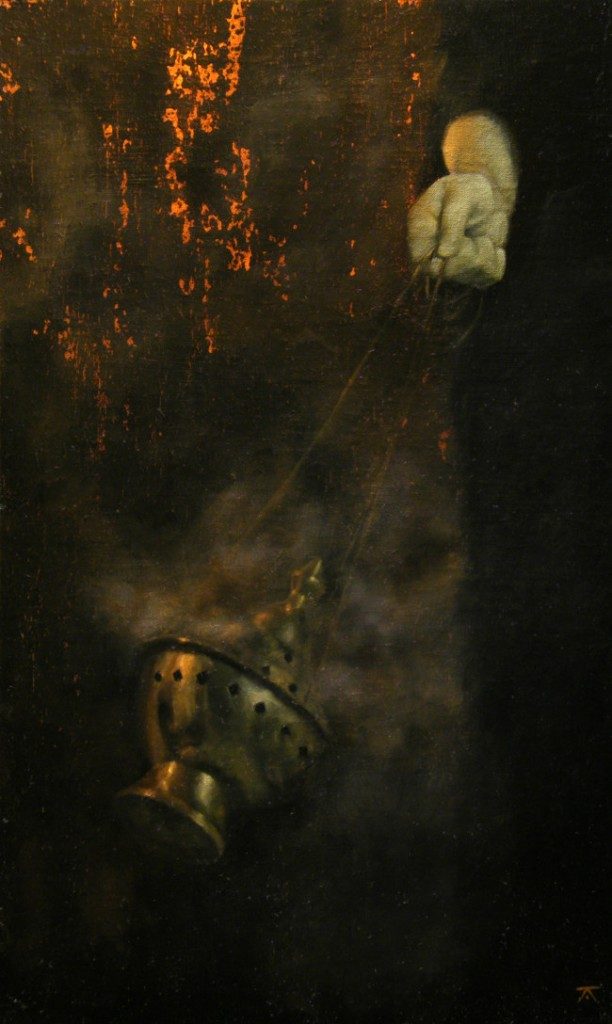 Censer – Kyle Abernethy
Don't miss Brom and Kyle in attendance at the Artists Reception at 7.30pm this Saturday, 11th November. Also debuting this Saturday, Krab Jab welcomes a special novelty gumball machine which will be sharing miniature drawings by Canadian artist Kamila Mlynarczyk Woodedwoods. The collection of 40 original 1.5 x 2 inches colour drawings make up her new "Hairy Girls and Ghosty Pals" collection, with each one hidden inside a toy capsule within the vintage gumball machine – don't leave without trying your luck and seeing which Hairy Girl or Ghostly Pal you get to bring home as a little memento!
For more information, visit Krab Jab Studio's website or contact Julie Baroh on (206) 456-4035 / [email protected].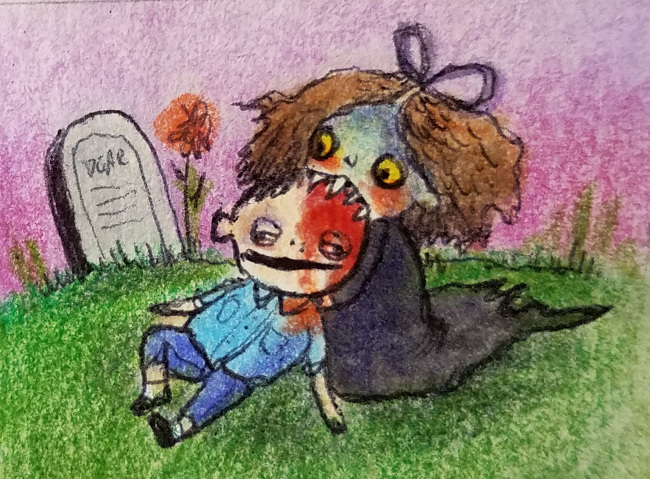 Kamila Mlynarczyk Woodedwoods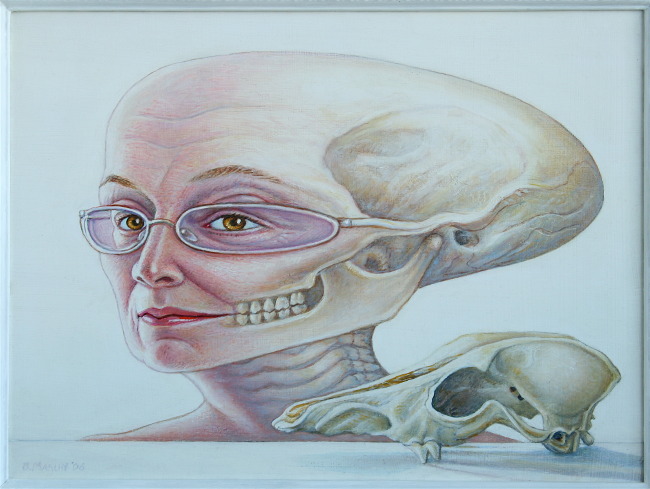 Self Portrait with Skull – Brigid Marlin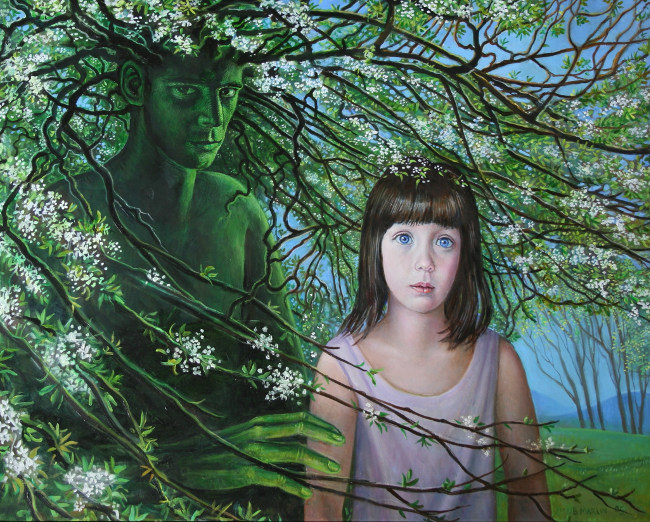 The Greenman – Brigid Marlin
Green Serpent – BROM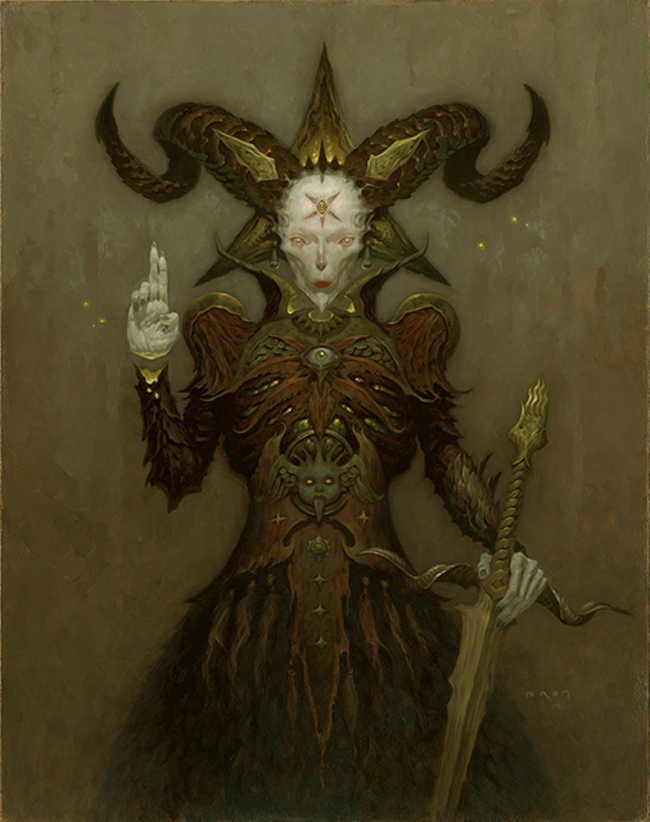 Lord Beelbeth – BROM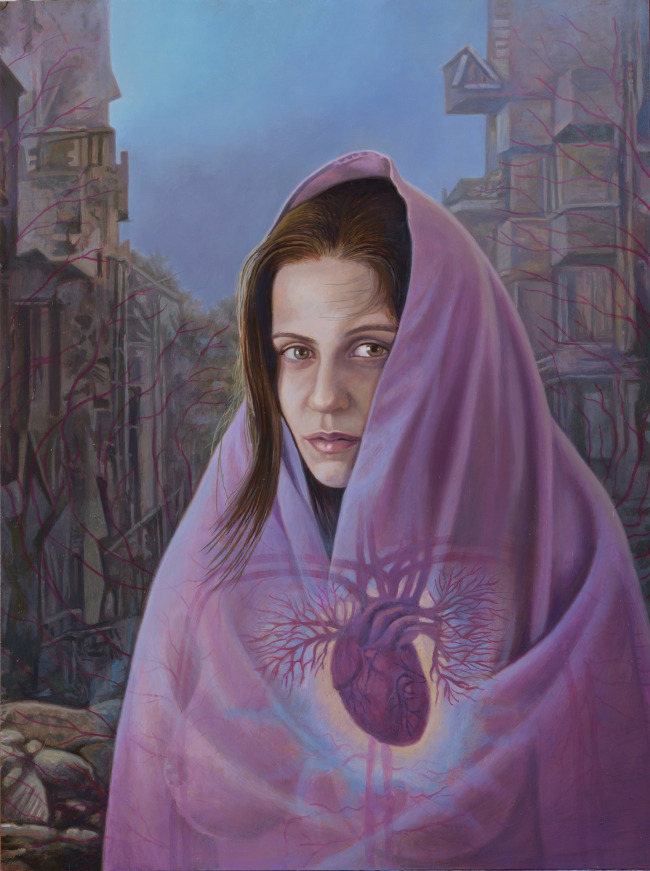 Heartbeats – Miguel Tio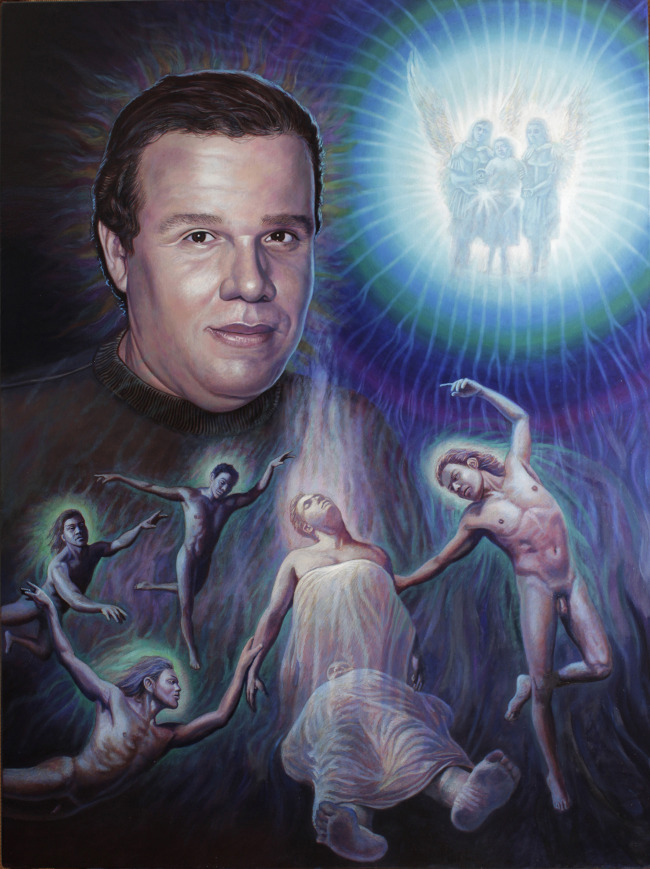 Mikey Breton – Miguel Tio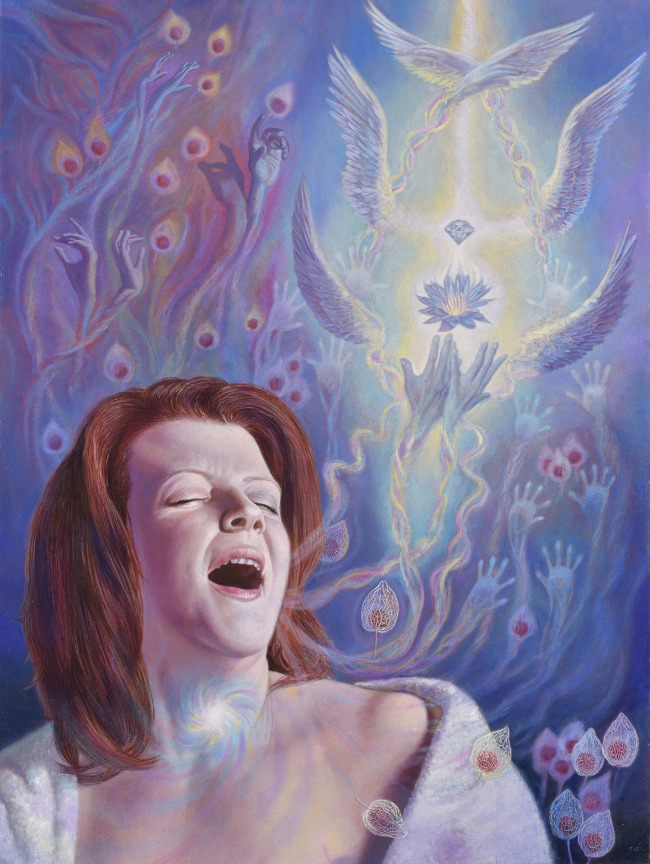 The Singer – Miguel Tio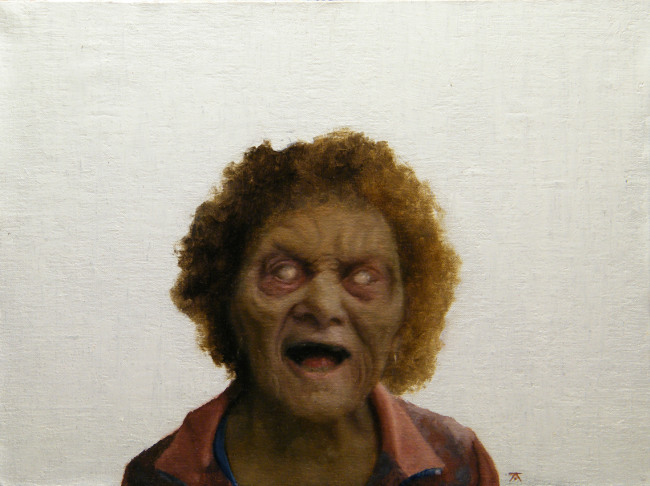 Yo Granny – Kyle Abernethy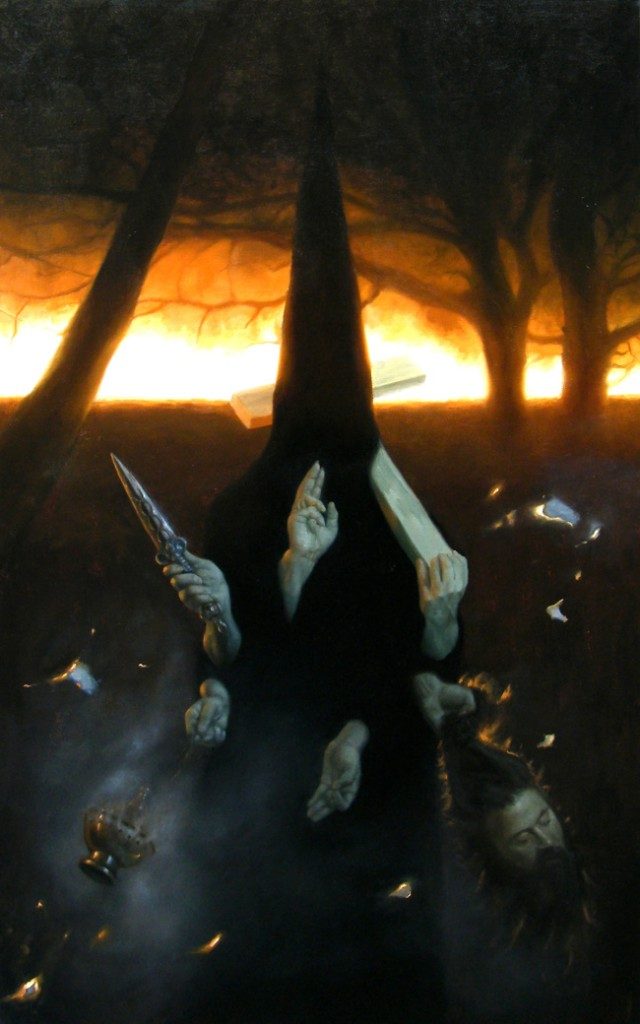 Penitence – Kyle Abernethy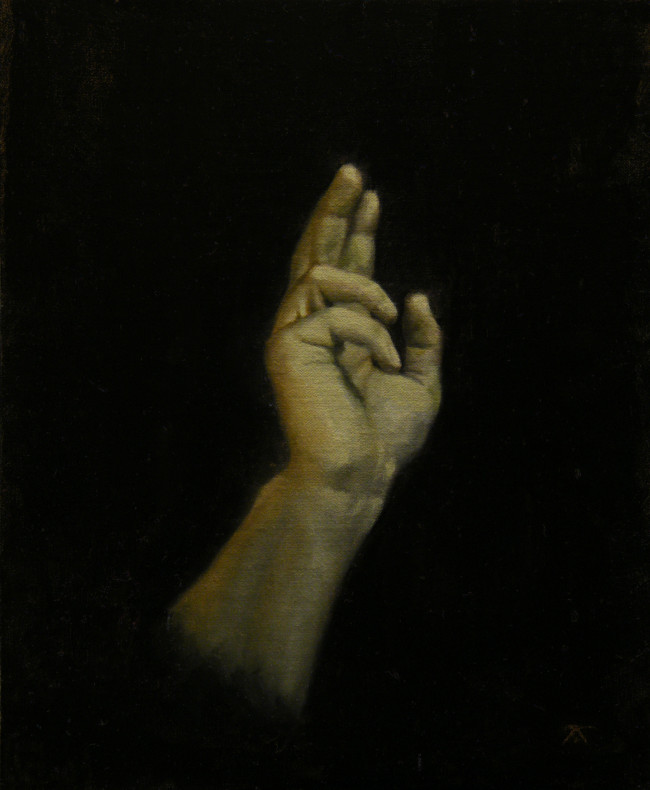 Benediction – Kyle Abernethy