Welcome to the 21st edition of Open Call. Today we're talking about what to consider when submitting your work to a gallery, how to get better results, and how important it is to stay involved.
We love hearing from you so please email us at opencall@beautifulbizarre.net with any questions you have, concerns, success stories, challenges, or any other topic you'd like to discuss with a Gallery Director. Every other Monday we'll publish a few of our favorites along with my replies. If you don't see your email published, it does not necessarily mean it won't be saved for a future installment. There have already been way too many good questions to make it into just one edition. Visit my online author profile and stay updated on past editions.
Hi,

What's the best way to approach a gallery like Arch Enemy? I am an artist living in Oakland and I was wondering if it's better to submit a portfolio via email or regular mail?

What's the most important thing you look for in a submission?

Once an artist gets in your gallery, how often do you expect him/her to produce paintings?

Many thanks!

Olympia
Hi Olympia,
We find the artists that we work with in many ways. Very often we're reaching out to them, we're pretty proactive about who we want to work with and most of the time we are getting in touch with them both if they're an emerging artist or if they're a bigger name. We keep tabs on a lot of artists through their social media, blogs, magazines that we like and whose taste we respect. Word of mouth from other artists and galleries, hopping around to art fairs and other shows, and things like that are also how many if not most of our Arch Enemy / artist relationships began with us reaching out and expressing our interest in working together along with pitching an idea for how we could do that. Once we're working with an artist we don't have a standard quota for pieces. We work with different artists in different capacities, and we let the show schedule we have together dictate that piece count, i.e.; they'll need to make one piece for a group show, if we are doing a small feature we typically want at least 5, 6+ pieces, a solo would be more – but even still we discuss what makes the most sense individually in most of those cases.
That's not to say submissions don't count as much or don't matter. Even though that's how a lot of our roster is put together these days we've had a lot of incredible artists, including some who we've worked with for years now come through one of the open call shows we used to do, or through a general submission to the gallery.
I'd encourage you to submit through email or whatever online system the gallery has in place. Unless someone specifically requests physical materials from you, I'd generally avoid using regular mail to contact galleries, especially for an unsolicited submission. I just don't think it's the best use of your time and resources. I get the idea that maybe one could add a more special or personal touch through physical mail, but unless you have an idea that you are certain is genius I'd probably wait until after communication has already been established.
It's always important to stand out, but I don't think there's a textbook rule for how to do that. Mostly what we're looking for in a submission is, first off, that the work fits what we do best. I understand that there are a bazillion galleries and sometimes you're at the point where it seems smart to cast the widest net you can and send a copy and pasted submission email to as many as possible to see what sticks, but I would argue that a more targeted and thoughtful approach would work better. To be fair, if someone's work was awesome, and we believed we could contribute and do good work for the artist and their art, a copy and pasted submission email would not be a deal breaker by itself. However, emails like that where the work doesn't quite fit – or doesn't fit what we do at all – and lack any specific direction are the ones that might be most likely to be ignored. So make sure that you know at least a little about the places you are submitting to. Maybe ask yourself why it makes sense for you to submit to a particular place first, and if you don't have a good answer put that submission on the back burner until next time.
Also, don't expect your recipient to do all the work for you. We get a ton of email that's like 'hello sir or madam, I love your gallery and think my work would be a perfect fit check me out on Instagram (no link)' – and that is a bad submission. We also get people who Facebook us with no text at all. They just FB message us a stream of images with no context. That isn't very effective either in my eyes.
I will say, and I don't know how popular or unpopular this opinion might be, but I don't personally think IG is an awful place to start. I get hooked on a lot of artists via Instagram, so if an artist uses that as a resource but frames why they're using it in a professional way I'm okay with that. For example, if we got a submission and the artist said, 'I have my IG set up to work as a running archive of my work, and to document my process" and have that link then maybe said 'I also have full shots of some highlighted work in my portfolio on my website', I think that's totally cool and okay. There's sort of an art to providing just enough information. Not too little, and not bogging down someone with your full autobiography, but just a nice, succinct rundown of good and relevant information so I'd encourage anyone to practice doing that.
I also think that it's helpful to connect the dots a little when you're submitting. If an artist says, "I've showed at this other gallery", that's cool but to say, "I've had work at this other gallery and know that you work with several artists who have also shown their work there like A and B", is much stronger to me. Even if you're starting out and maybe don't have those examples or shows yet, you can still let me know that we work in the same world and that makes your submission much more interesting. For example if an artist is talking about themselves or their goals and say they follow and look up galleries like Thinkspace or Jonathan Levine, they will have my attention because I follow and look up to those galleries, and they show artists who I love and who represent the types of art that we focus on too. Sometimes just a little thing like that can immediately bring your worlds closer together.
One last thing I want to say is that even after considering all of these things, you'll still submit to galleries and shows and not get your desired results. Even if you become a submission wizard, things will not always work out. That's life. Sometimes things are just out of your control, sometimes people on the receiving end have different expectations than what we outlined here, and sometimes your work just isn't right for that opportunity, or right for it at this time. Even in the case of rejection, it never means there isn't a good spot for you somewhere. Just keep looking. I feel like lots of things including art and the art world are kind of like a jigsaw puzzle in that way. Not every piece fits together but that's fine because you still need all of them or else the picture will be incomplete.
Thanks for writing!
-patrick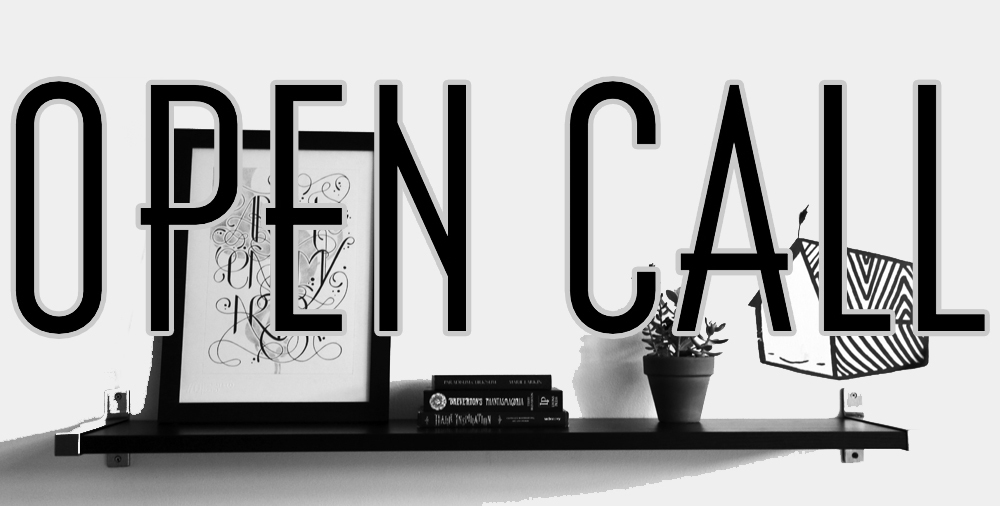 Hello,

My name is Antwan and I'm an artist. I was wondering how can I get my foot in the door. What does require for me to do. Most of the galleries recommend artist statement or propose. What's the key point I should include.

Antwan
Hey Antwan,
My best advice is to be an active part of the community that supports and engages with the galleries, magazines, other artists that you want to work with one day. I don't mean going to all of them just to ask that they help you, I mean being a present and proactive member of that scene. If you have a local or regional art and gallery scene that's great, but you can find communities online too if that is not an option. I think this is the single best way to start building your network, education yourself, being able to set improved goals, and learn how to better prepare yourself for the challenges you'll face in your art career. Like in many businesses networking is super important, and being an involved and engaged part of a network or community is one of the smartest things you can do. Just be willing to pitch in and contribute in whatever way you can, even if that's something like posting about shows, sharing open calls, writing about other artists who are making great work and doing cool things, whatever you can do. I think that's the most important step, and one that's totally in your control.
As far as submitting to galleries, I agree it's important to have some sort of statement or to make a proposal. As long as the information is clear. Like, we get inboxes full of emails that just say 'hi check out my work'. I think it it can be clear and professional with being too stilted and formal. If you have a concept for a great show, you should say that's your goal, to have a venue and partner for this exhibition you have mapped out', and then you explain why you believe the gallery is the best choice and give a 'next step' if they're interested in talking with you more. You almost definitely know what you want from the gallery, you should be clear about that.
I do care about artist statements, so I'd be sure to include one. For example we just had a solo show open for an artist, and I know that a lot of her work has to do with the delicate if not tenuous relationship between humans and nature, but I still loved reading the statement for the show, about what exactly she was trying to explore with thee pieces and how she felt about those issues. It's something that to me helps make the passion behind the art feel more real, and when you're submitting I think it's incredibly helpful to try to help the person on the other end feel why you're doing what you do. This is a passionate and emotional business, but it's not enough to just assume that there is passion and emotion behind a work. I want to know more.
Good luck,
-patrick
Patrick Shillenn is the co-founder and director of Arch Enemy Arts in Philadelphia. He doesn't think he has all the answers. He just wants to have the conversation.
Follow him on IG @pshillenn & Twitter @mathclub