Let's hear it for the wildly prolific poster boy of the Art Nouveau movement, Alphonse Mucha, whose very late 19th century seraphic female figures accented with equally exquisite botanical and quasi-Byzantine elements formed the very foundation of Paris' contemporary visual culture! "Le Style Mucha" – which became synonymous with modern graphic art – earned him enduring art world popularity and a dizzying influx of commissions. The Czech Republic-born creative pursued various other artistic avenues, too, such as magazine cover illustrations, costume and set decorations, fine art paintings and drawings, large scale murals, sculptures, and even fabric/jewelry/tableware designs…and yet Mucha struggled with an ever-present existential creative crisis, as is relayed in this line of personal correspondence from 1904.
You've no idea how often I am crushed almost to blood by the cogwheels of this life, by this torrent which has got hold of me, robbing me of my time and forcing me to do things that are so alien to those I dream about.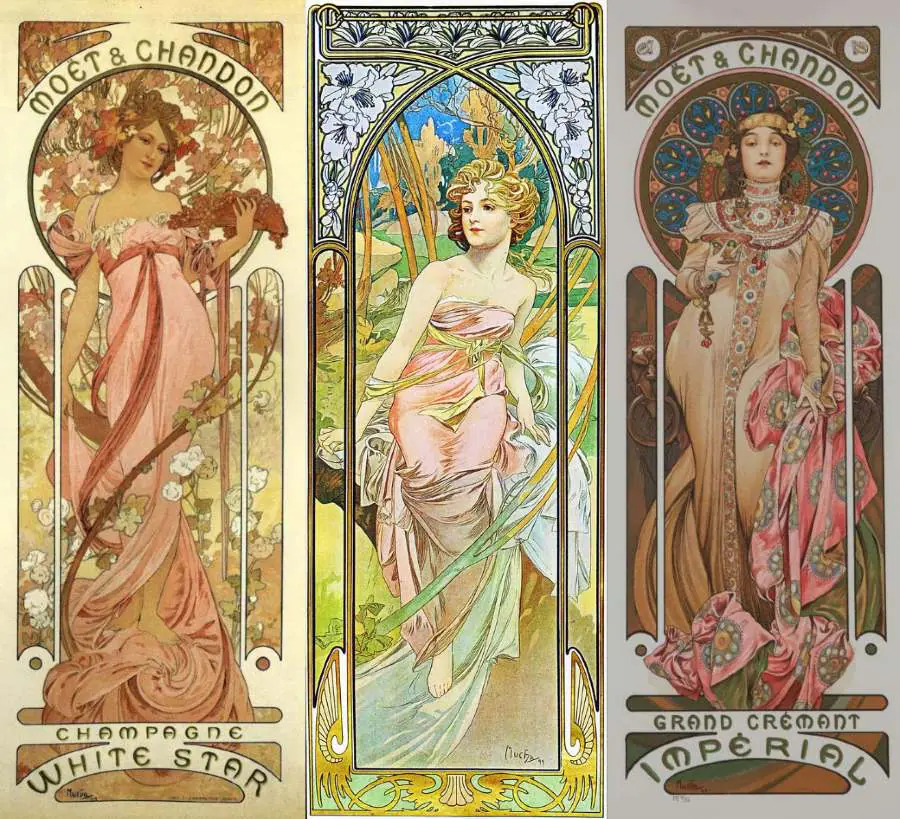 Alphonse Mucha's ever-deeper exploration of spirituality likely contributed to his belief that the void in his life could only be remedied through the manifestation of a magnum opus – one that would bestow upon future generations something of enduring substance, value, and deeper truth. In 1899, the artist did, indeed, publish 510 copies of his luminous Symbolist masterwork, Le Pater, which he believed was infused with his soul. Mucha's line-by-line interpretation of The Lord's Prayer – peppered with his personal religious and philosophic perspectives – endures today as a visually haunting work of artistic resplendence that calls upon the beholder to seek a higher level of spiritual enlightenment.
We spoke with the art historian and founder of Century Guild gallery/museum/publishing house, Thomas Negovan, who resurrected Alphonse Mucha's masterwork for a contemporary audience. Negovan's Le Pater: Alphonse Mucha's Symbolist Masterpiece and the Lineage of Mysticism pairs ultra-high resolution versions of the famed Art Nouveau master's original Le Pater works with rare historical artifacts, previously unpublished imagery, and fascinating insight that will delight art lovers old and new (not to mention die hard Art Nouveau true-blue(rs). Our conversation with Thomas Negovan will spark genuine appreciation among those who regard visual expression – regardless of the genre – to be the most magical gift that a mortal can bestow upon the ages.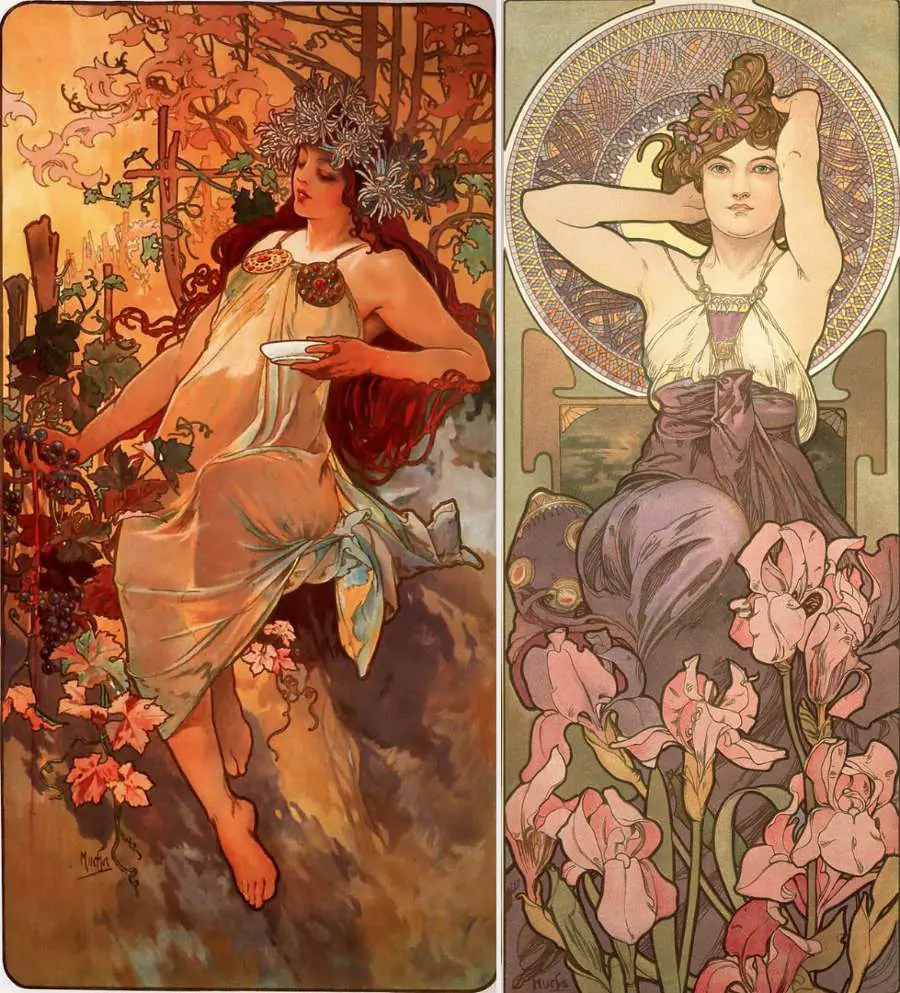 Exclusive Interview With Thomas Negovan
You describe your first encounter with Art Nouveau as being akin to unearthing the treasures of Atlantis. Do you think that Art Nouveau makes a greater impression on those who – like yourself – are already deeply enamored with various types of comic book, sci-fi, and fantasy worlds?
Art Nouveau exaggerates the natural world into fantastic proportions, bridging the gap between the eternal beauty of nature and the mundane elements of our daily lives. Examples of this are a sinuous chair that seems as though it's made out of vines or an iridescent necklace that appears to be a living, otherworldly artifact. The Art Nouveau movement literally brings the mystical into our physical, tangible reality.
Through the lens of your youth, this aesthetic – whether in paintings, wearable art, architectural elements or décor items – seemed irresistibly alienesque to you. What main characteristics made the greatest visual impact on you back then? Are they still the very same elements that have you hooked today?
It's evolved quite a bit. The first thing that attracted me about Art Nouveau were the curved lines. Back then, it didn't seem as though they were made by human hands. In a sense, it appeared as though those lines simply just came into being. As time went on, I recognized that those works clearly bore the hands of the artists; the concept was so clearly human.
That opened my mind to pieces that were more abstracted, with a sense of chaos that reveals a much larger canvas of nature; they only appear chaotic because of their complexity. It's a more alchemical way of looking at art than a linear one.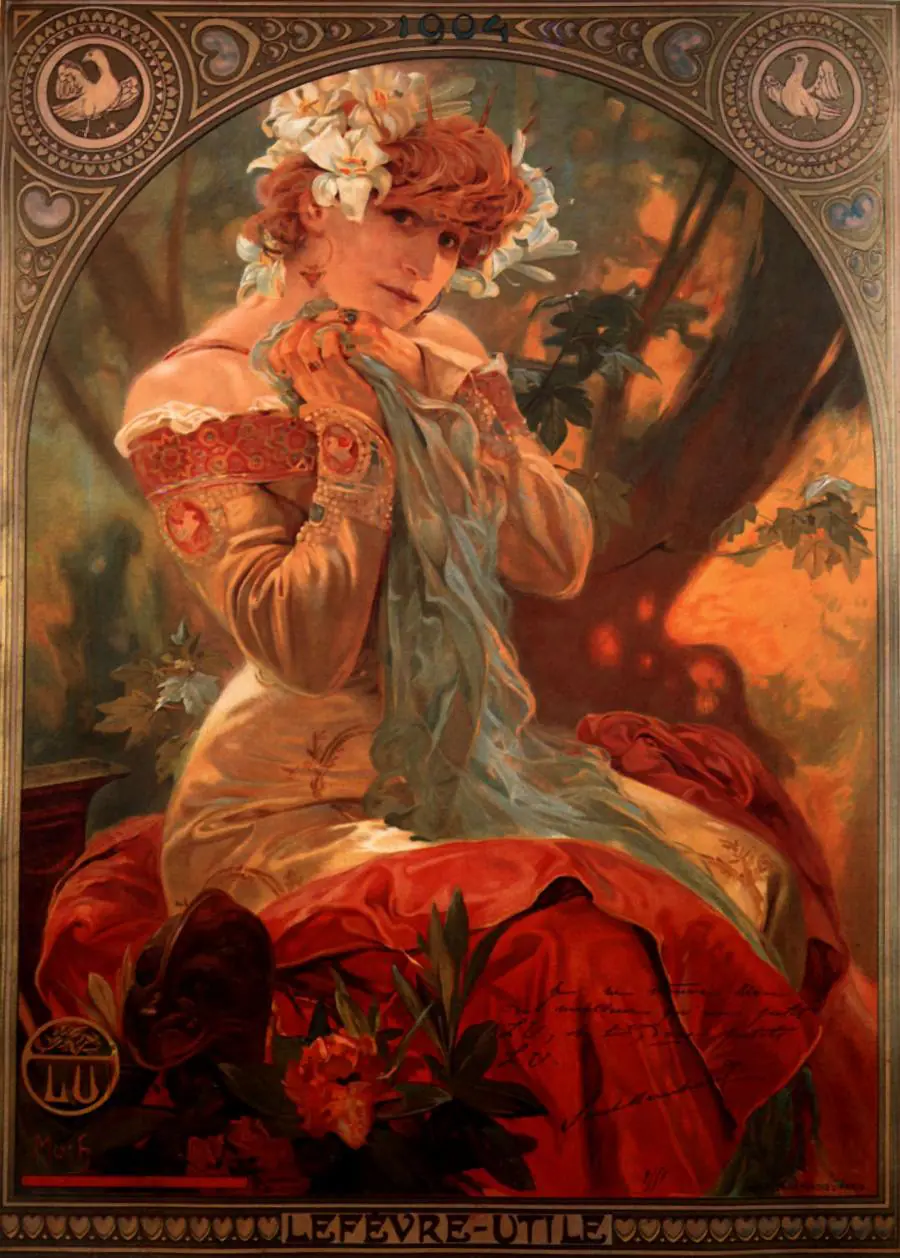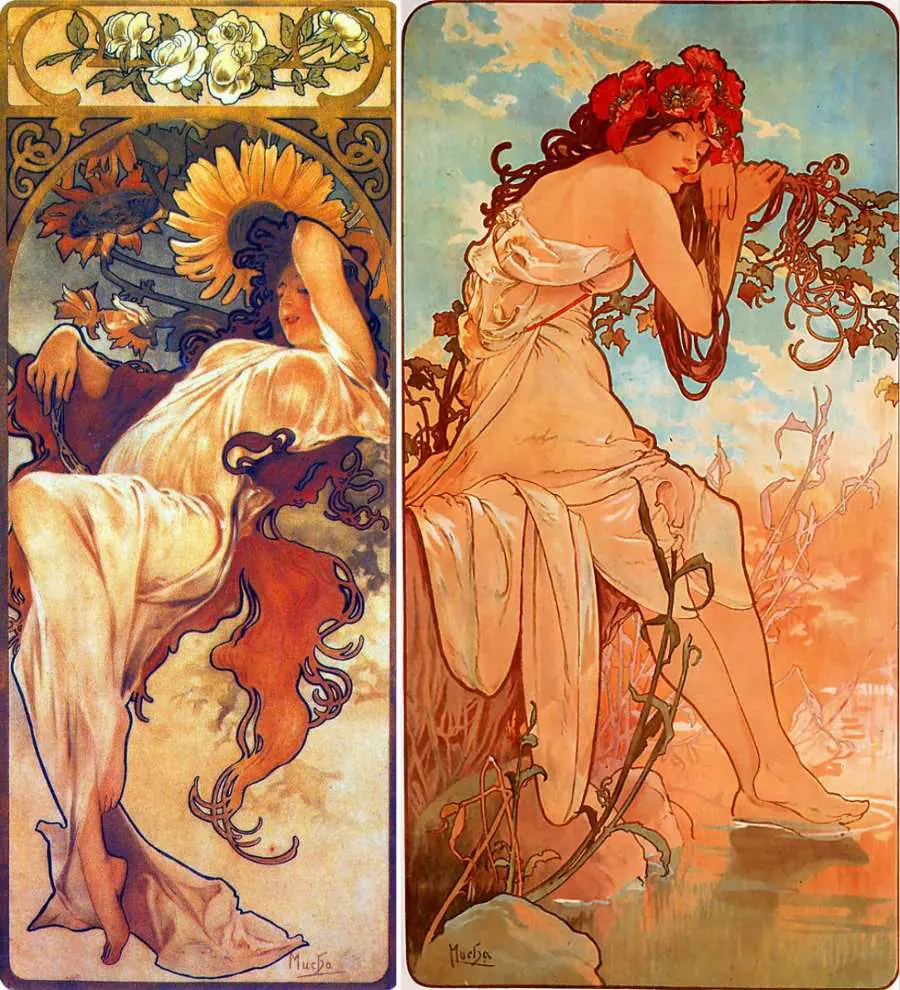 We're overdue for a resurrection of the Divine Feminine, and Le Pater explores and celebrates the alchemical vision of moving completely beyond the idea of a gendered deity. It inspires the reader to not think about spiritual improvement as being part of the absurd and globally common patriarchal hierarchy.
What was the first Art Nouveau art object that you purchased? Do you still have that piece today?
The first legitimate piece of Art Nouveau that I bought was when I was 24 years old, and yes, I still have it today. It's a candelabra bearing the flowing tresses of a woman, each tendril moving outward to form the decorative cups that hold a pair of candles.
Does your home look like an Art Nouveau museum? Are you the kind of avid collector who has a list of 'must haves' that you actively seek out?
My eight-year-old son chastised me at the dinner table the other day for "spending money willy-nilly on unconventional pottery." That's a direct quote. I never laughed so hard in my life.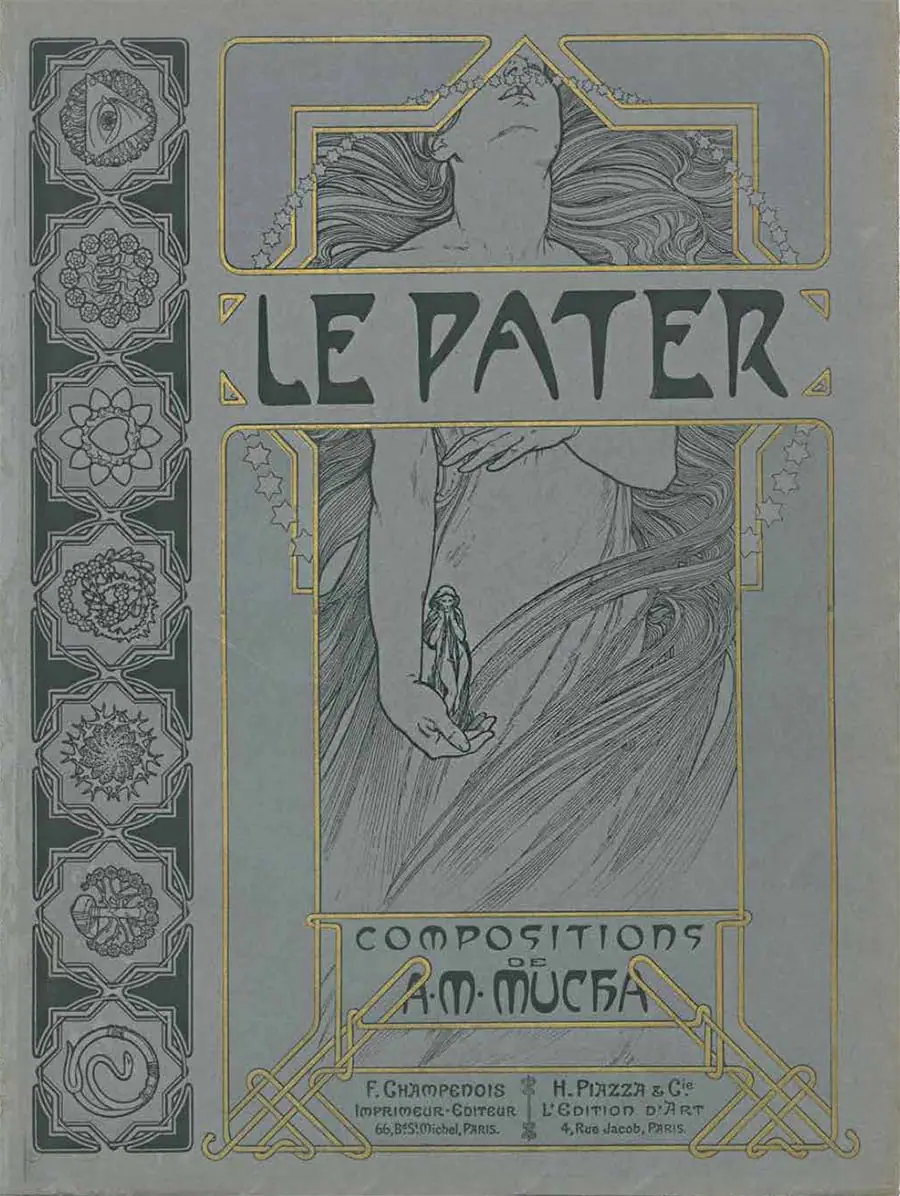 Le Pater – originally published in Paris at the end of 1899 in an extremely limited run of 510 copies – is Alphonse Mucha's illustrated version of The Lord's Prayer. It was reflective of his desire to leave a relic of higher purpose and philosophical substance to future generations. Why is his book – which he regarded as an extension of his soul – just as relevant to contemporary audiences?
At the time, those ideas – which were in opposition to the widely accepted patriarchal hierarchy – were quite avant-garde, especially for the traditional Parisian art lover. Today, however, they fit beautifully into the modern amalgamation of metaphysical thinking that is less strict in its borders. We're overdue for a resurrection of the Divine Feminine, and Le Pater explores and celebrates the alchemical vision of moving completely beyond the idea of a gendered deity. It inspires the reader to not think about spiritual improvement as being part of the absurd and globally common patriarchal hierarchy.
Your version of Le Pater – which features high-resolution images of Alphonse Mucha's original 1899 art paired with thoughtfully researched insight – is an incredibly impressive undertaking. As a self-described literary archaeologist, did you really have to excavate every corner of the earth in order to fill the pages of your book with credible information?
So much of what I do requires studying 19th century magazines and brochures and piecing together fragments of information. Researching Le Pater was a perfect example of this. Among the many things I did to fit the puzzle pieces together, I found old promotional materials and even spoke with Alphonse Mucha's descendants.
In order to get a true sense of what he was trying to accomplish spiritually with Le Pater, I looked at Masonic texts from the 19th century and earlier. There are books that mention Le Pater, claiming that Mucha made up certain symbols when – in fact – he didn't. They were part of a coded Masonic dialogue that carried immense weight to Mucha. It was like a massive, locked safe was in the middle of the town square; fully visible, but impossible for someone just passing by to open.
What percentage of this project was a labor of love…and what percentage nearly knocked the wind out of your sails?
Alphonse Mucha was brilliant and really did put his soul into this book, so this project was entirely a labor of love for me. Taking so many years to truly understand what he was trying to offer the reader was well worth it. I included as many tools as I could fit into a single volume, so that the reader can experience Le Pater on whatever level they choose.
For me, seeing this contemporary version of Mucha's book is so rewarding. It's like hearing a piece of music, loving it, learning to play it, and then having a life experience that contextualizes it. Your appreciation ends up being so much deeper, and your life is so much more enriched as a result.
Some say that the original version of anything is better. Is there a part of you, however, that feels as though your book does better justice to Alphonse Mucha's legacy than his original Le Pater ever did?
Mucha's version of Le Pater is an artwork. My version of Le Pater is a facsimile of his art with countless notations, explanations, and historical references that support appreciating it. For those who can afford to own one of the original 510 copies of Alphonse Mucha's Le Pater, my version serves as a companion piece. It also works as a stand-alone piece for anyone who wants to explore 19th century mysticism and symbolism in art.
Some may read this and think, "Alphonse Mucha illustrated The Lord's Prayer?? No thanks. I'm not into religious stuff!" His artwork seems to transcend religion and spirituality, though. Can you offer skeptics an objective perspective of what they can expect when they explore your book?
I'm an atheist, but I'm a human being first. The only real religions in this book are the self-transforming romances of Art and Alchemy. Le Pater offers inspiration regarding new ways to communicate. It will resonate with any creative individual who wants to improve what they do from a conceptual perspective. If you're not interested in the ways that symbols can be truer than a word, and in the ways that art can express things more powerfully than a thousand words, then this book is probably not for you.
For those whose curiosity about the Art Nouveau aesthetic is newly piqued, would you please share which top artists – apart from Alphonse Mucha, of course – are worth learning more about?
I included a number of other artists within the pages of Le Pater who share Alphonse Mucha's sensibilities. I also published a book called Flowering Lines that overflows with works that can't be found on the internet or in any other publication. That title focuses on all the best and brightest of the Art Nouveau era.
Was Alphonse Mucha's take on Art Nouveau steeped in a specific ideology that was unique just to him?
Alphonse Mucha's intimacy with sacred geometry and hermetic thinking directly inform how his lines work on the paper. Someone studying his creative efforts without understanding his internal process will never achieve the casual fluidity and power that was obvious in every stroke from his hand. Art Nouveau literally means "new art", so if he were alive today, he'd be creating very different work than what he did in the past.
Are there any contemporary artists of note who have taken Alphonse Mucha's aesthetic in an exciting new direction?
Ideologically, the Matrix films come the closest to Mucha. Freyja Dean's work doesn't look like Mucha's, but she combines hyper-realistic nature with a borderline psychedelic aesthetic. Her art is as magical as what Mucha's art would have felt like to someone in 1895.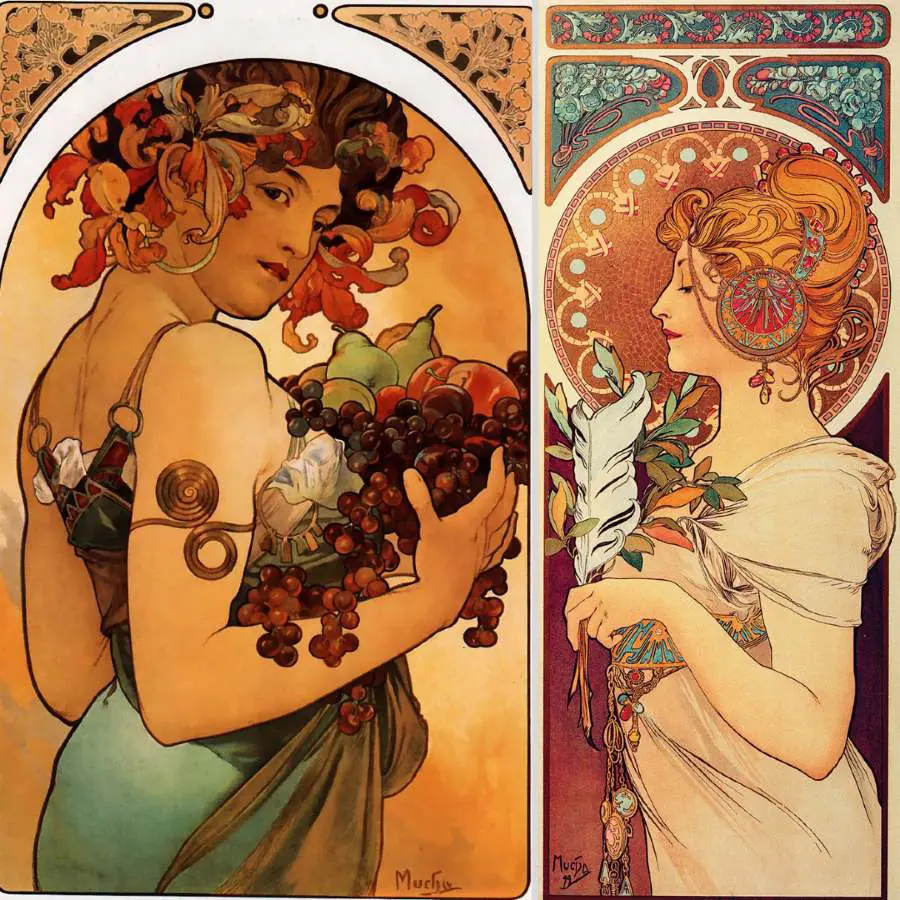 You've published quite a fascinating array of art books since founding Century Guild Museum of Art twenty-three years ago. How can artists team up with you?
We're moving forward with a series of books that examine themes as a collective, such as the forthcoming Temple of Medusa, including artwork from various contemporary creatives that was selected based on concept and execution rather than followings or celebrity. Soon after Temple of Medusa is published, we'll be doing a second book in this format.
We advise all artists who like what we do and want to remain in the loop to follow Century Guild's social media and sign up for our mailings. Additionally, those who want to become a part of our community might be interested in the art discussion that we do on YouTube the first Thursday of every month.
It seems like you willingly tackle complicated projects. Are you already knee-deep in the archeological art excavation for your next book?
We're preparing a book of Gail Potocki's art, and another very special Alphonse Mucha-themed volume. Additionally, I'm nearing the end of two other books with very long research paths.
Century Guild Social Media Accounts
Website | Instagram | Facebook | Twitter | YouTube
Thomas Negovan Social Media Accounts