A spectacle for mind and vision, Musonium Gallery's inaugural group exhibition – appropriately titled Initiation – will officially be unveiled when they open their doors for the very first time on Friday, November 11! Colourful flights of sculptural and painterly fancy – some whimsical, others contemplative – mingle with darker, edgier narratives in their eclectically curated grand opening affair, delivering piquant pleasures for one and all. Join us in offering a hearty congratulations to Tampa, Florida's premier art gallery for their inaugural show featuring 22 innovative emerging and established artists working in the Lowbrow, Pop Surrealism, Magical Realism, New Figurative, and Urban Art genres. A grand entrance into the art world, indeed!   
The origin story of Musonium Gallery – founded in 2022 – begins with the ambition of its owners to provide today's inspiring creatives with a fabulous new venue in which to shine. Upon setting their sites on a pre-existing, circa 1990s Bank of Tampa structure, they chose to preserve its mid-century architectural elegance and glass pyramid atrium, breathing new life into the 5,100 square foot building through various visually dynamic upgrades. Their extensive remodeling project included interior aesthetic flourishes via modernized design elements, exhibition space spotlighting, and expansive granite flooring, resulting in an artfully immersive environment that fuels the creative soul.
Musonium Gallery's crown jewel could easily be its central atrium, through which the ambiance of the celestial sphere filters down into the exhibition space, further sweeping art aficionados away on a cloud of fanciful reverie. In fact, that stunning architectural feature served as the partial inspiration for their very meaningful name. Musonium is a hybridized word combining museum, which references the interior elegance and artistic underpinnings of their business, plus atrium! Furthermore, in an already thriving Gulf Coast arts scene that includes the Tampa Museum of Art, the Florida Museum of Photographic Arts, the John and Mable Ringling Museum of Art, the Dali Museum, and the University of South Florida Contemporary Art Museum, Musonium Gallery's presence further galvanizes the region's reputation as a must-visit destination studded with myriad compelling cultural gems.
We are very pleased to offer Musonium Gallery a warm welcome into our much beloved international art community. On behalf of the countless creatives we've championed throughout the years, we applaud the desire of Tampa's latest art venue – which contains four separate exhibition spaces! – to elevate the profile of innovative and inspiring global artists through their many exciting solo and group show opportunities. We wish them the very best in their noble pursuit to shine a spotlight on artistic excellence that stirs the intellect and emotions!
Press Release //
Initiation celebrates Musonium Gallery's ambitious intentions for the art scene – including challenging art enthusiasts' perceptions of contemporary art – along with their inaugural induction of numerous first time Tampa exhibitors. Viewers and art enthusiasts who visit this exciting 22 artist group exhibition will be propelled into alternative realities, visions of unparalleled imagination, and curious juxtapositions of radical exploration. The 2D and 3D artworks in this show – crafted with diverse artistic mediums such as metal, clay, acrylics, oils, and egg tempera – demonstrate how centuries-old classical art making tools and techniques continue to be embraced by modern day creatives with endlessly dazzling results.
Among the many intriguing pieces on display, Tim Roosen's elegant yet mysterious sculptures, Cleo and Leonore, showcase welded elements such as copper eyes and elaborately forged metal hair, while Alexandra Manukyan's magically kinetic oil painting Through the Heart of Grace depicts "a living embodiment of elegance and fortitude" where "the very thing that takes our breath away is the air that we breathe". Darwin Leon's The Rubenesque Paradox (inspired by Peter Paul Rubens' The Rape of the Daughters of Leucippus) and Bob Doucette's Musette Takes The Swing (offering a grand hat-tip to Jean-Honoré Fragonard's The Swing) channel the old masters while still bringing uniquely contemporary flair to the forefront.
Mark Mitchell's The Daily Grind and Arturo Garcia de las Heras' People At Night playfully interpret the habitual and mundane characteristics of human behavior. In Franc Kaiser's surreal painting Pelagica, a majestic hybridized feminine sphinx drifts throughout the vast darkness of the open sea while encountering curious lifeforms. Feline and feminine energies align in the equally surreal The Cat by Deirdre Sullivan-Beeman and Don't Grow Up, It's A Trap by Ginger, both summoning metaphorical depictions of women's empowerment. Musonium Gallery invites attendees of Initiation to joyfully succumb to an alluring new world where eccentricity and elegance reign supreme.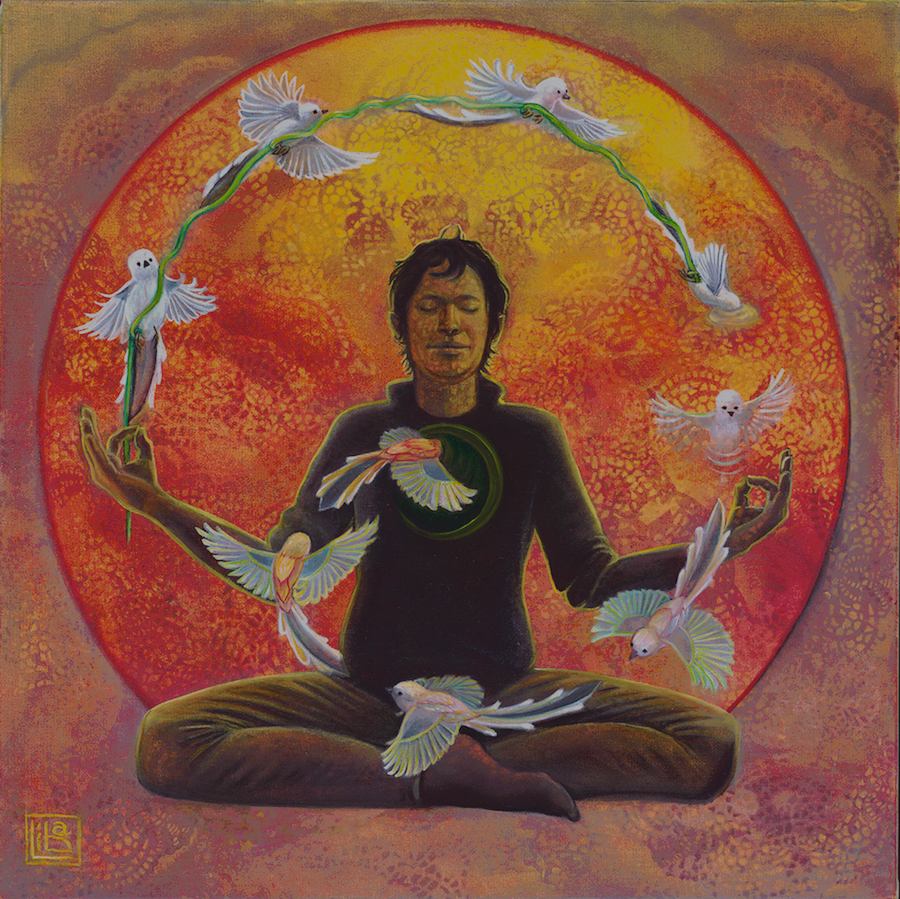 MUSONIUM GALLERY'S GRAND OPENING
Inaugural Group Exhibition, "Initiation"
Opening Reception: Friday, November 11, 2022 | 6:00 pm to 9:00 pm Eastern Standard Time
Exhibition Dates: November 11, 2022 – December 24, 2022
Musonium Gallery
5401 West Waters Avenue Tampa, Florida 33634 | (813) 613-6611
For press inquiries or sales, please contact [email protected]
22 Exhibiting Artists
Carrie-Ann Baade, Catharses, Jasmine Becket-Griffith, Sheri Debow, Salvatore D'Angelo, Bob Doucette, Michael Banks ("Sugar Fueled"), Encarni Diaz ("Ginger"), Arturo Garcia de las Heras, Franc Kaiser, Darwin Leon, Alexandra Manukyan, Mark Mitchell, Kathie Olivas, Tim Roosen, Liba Waring Stambollion, David van Gough, Yoko d'Holbachie, Mark Garro, Deirdre Sullivan-Beeman, Froilan Calayag, Enrique Alfonso Rodríguez
About the Gallery //
Established in 2022, Musonium Gallery is the Florida Gulf Coast's premier art gallery situated within the booming Tampa Bay Area with a clear focus on exhibiting and promoting compelling artworks from exceptional contemporary artists. Musonium exists as an institution within the art world's traditional art sectors, where innovation and new rising talent constantly influence the ever evolving art scene. With an ambitious exhibition program, the gallery welcomes both established and emerging artists, each of whom present opportunities for seasoned as well as aspiring collectors to engage with and immerse themselves in the illustrious world of highly collectible contemporary art.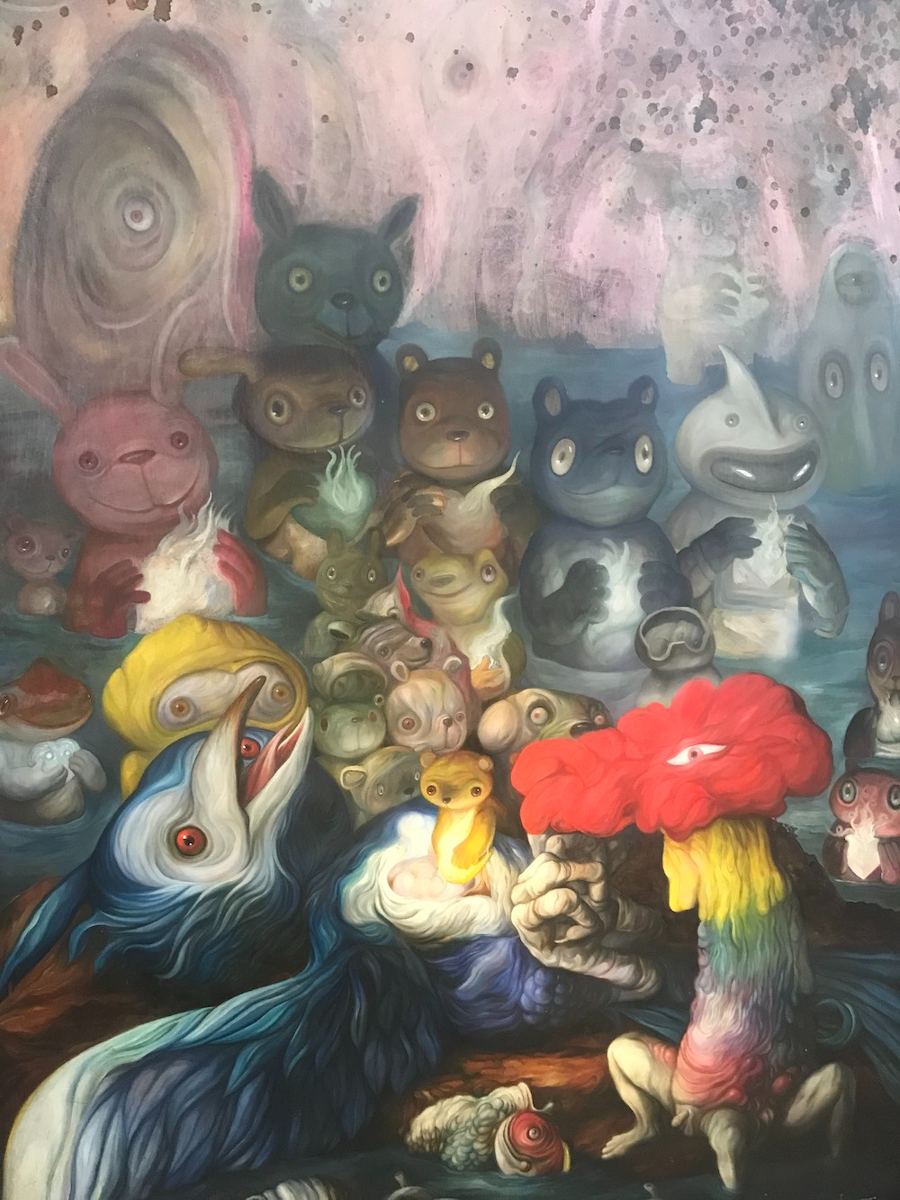 Musonium Gallery's expansive group exhibitions and solo shows – which are unveiled approximately every 6 weeks – revolve around thought-provoking, aesthetically diverse artistic expression. Their curators aim to present polarizing art that is influenced by important topics such as philosophy, science, history, culture, and conceptual notions of prominent individuality. The gallery is dedicated to managing and building private collections, placing artwork in public institutions, and enhancing exhibiting artists' careers.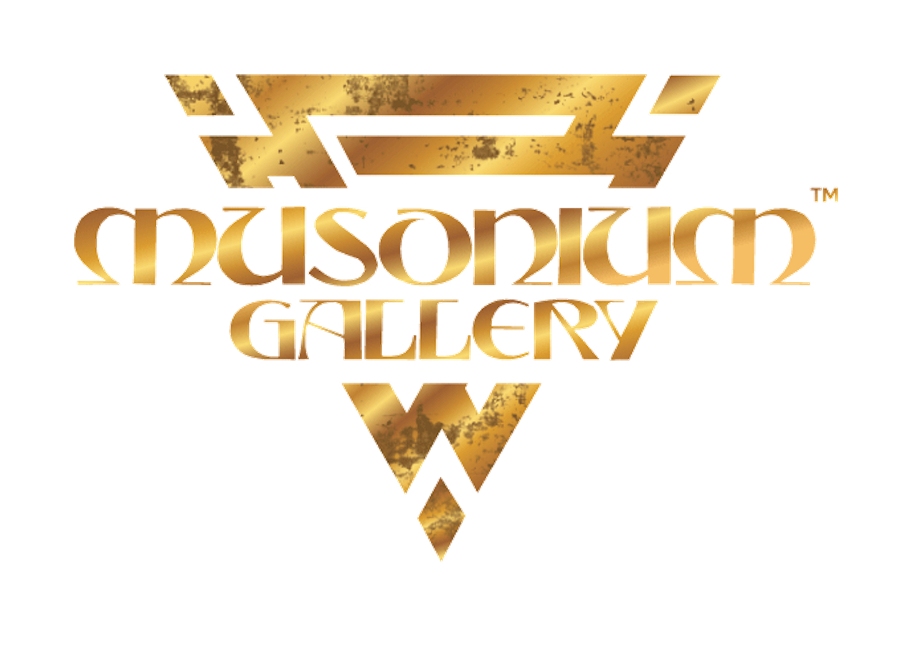 Musonium Gallery Social Media Accounts