Excerpt from Issue 30 (September 2020) of Beautiful Bizarre Magazine // Marianna Harutunian is a self-taught jewelry designer who started working at her craft at just 5 years of age. She initially experimented with beads before moving onto Swarovski Crystals among other materials. Her unusual crowns, arm pieces, and body ornaments are entirely handmade using the highest quality materials. Over-the-top opulence is the designer's signature aesthetic.
Not surprisingly, many major celebrities are fond of her intricate wearable art. Madonna is one of Marianna Harutunian's greatest fans. Gwen Stefani, Lady Gaga, Jennifer Lopez, PINK, and Cara Delevigne have also proudly worn her adornments. The designer has also created accessories for TV shows such as Pretty Little Liars, True Blood, and Gossip Girls. Additionally, her unique accessories have been showcased in various Disney movies.
While ogling the jaw-dropping creations splashed across this page, you'll likely feel a surge of electricity supercharging your synapses. It almost seems as though the key to releasing the supreme being within is simply just to don one or more of Marianna Harutunian's next-level glamazon goodies. What does it take to manifest imaginatively ostentatious wearable art that bestows a seemly transformative power upon the wearer? In the case of the Armenian-American jewelry designer, her entire creative practice was born out of the unassuming magic of the beads that she gleaned from a pair of her mother's worn out slippers, coupled with the unwavering support of her family.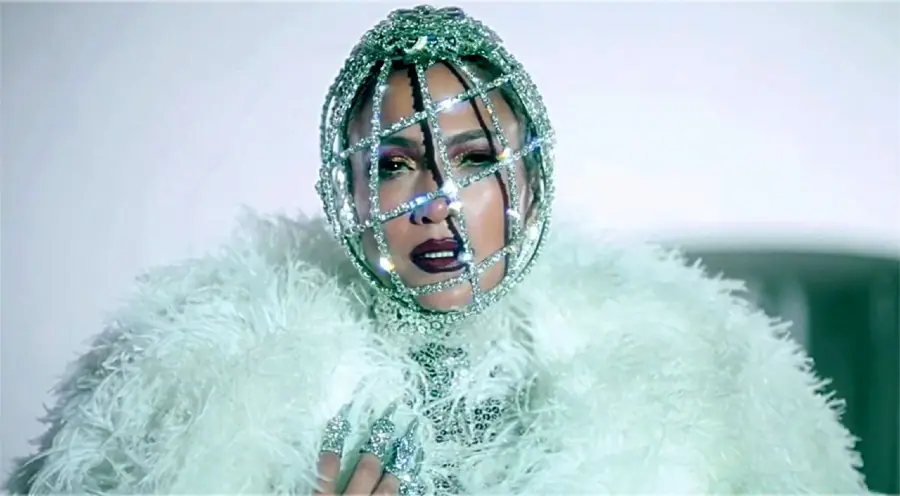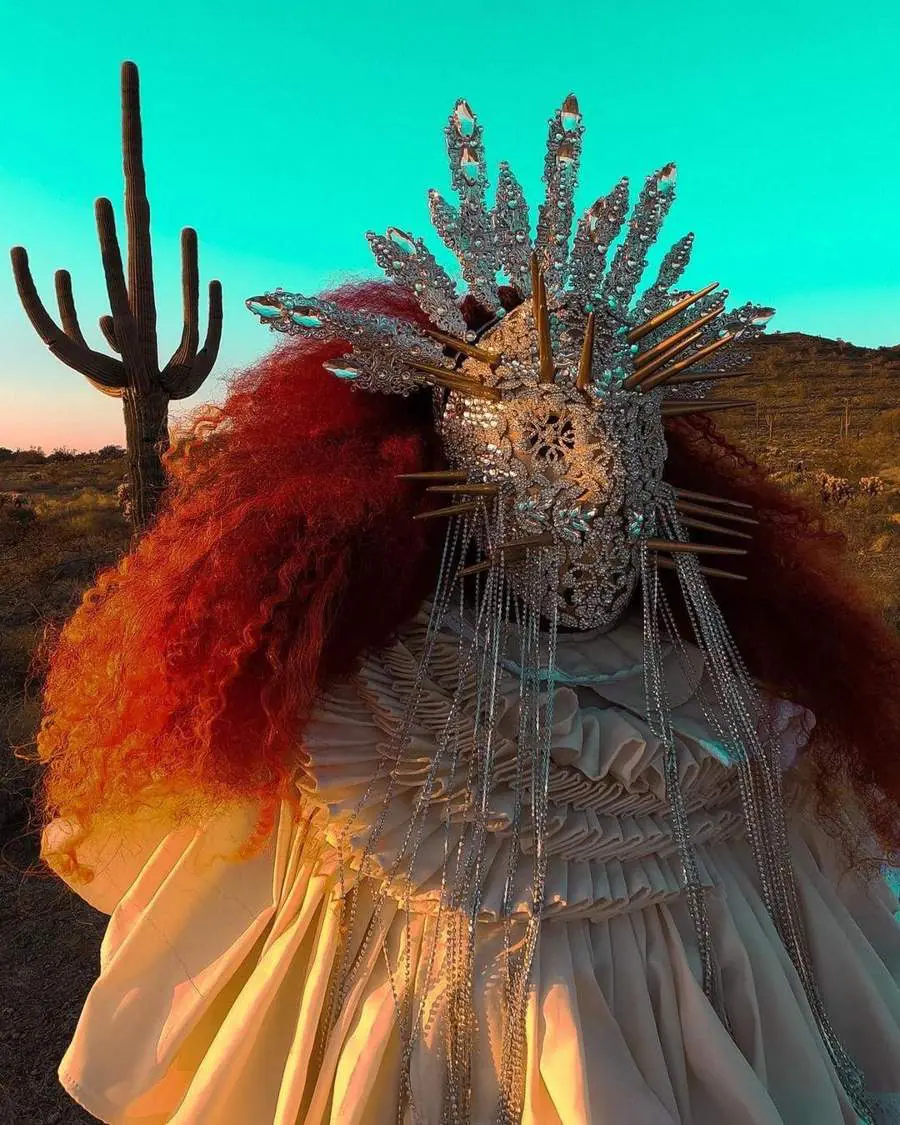 In her earlier years, Marianna Harutunian realized that beads were the artistic medium that resonated with her the most, inspiring her to design ever more elaborate finery. Her father became so impressed with her unique creations that he hit the streets of Los Angeles in hot pursuit of a buyer. Despite receiving a fair amount of rejection, he ultimately secured a sizable order; he even sold his truck so that he could provide his daughter with seed capital for her own jewelry enterprise. That remarkable vote of confidence enabled Marianna to set up her own Downtown LA storefront in 1999, where she quickly established her reputation as a creator of traffic-stopping personal adornments for mortals and celebrities alike.
Marianna Harutunian is still the sole designer and artisan of her bespoke avant-garde baubles, all of which benefit from her exacting creative standards, unwavering commitment to quality, and sheer passion for the jewelry-making process. It's hardly surprising that her opulently edgy form of art is in extremely high demand, especially by the music and fashion industry. Being a celebrity is not a prerequisite for getting swept away by the Swarovski crystal-studded allure of her masks, headpieces, nail tip rings, spiked boots, and other head-turning bling, though. That's because Marianna isn't just selling glitz and glamour. She is the purveyor of the aesthetic tools that coax one's divine internal power to bubble up to the surface.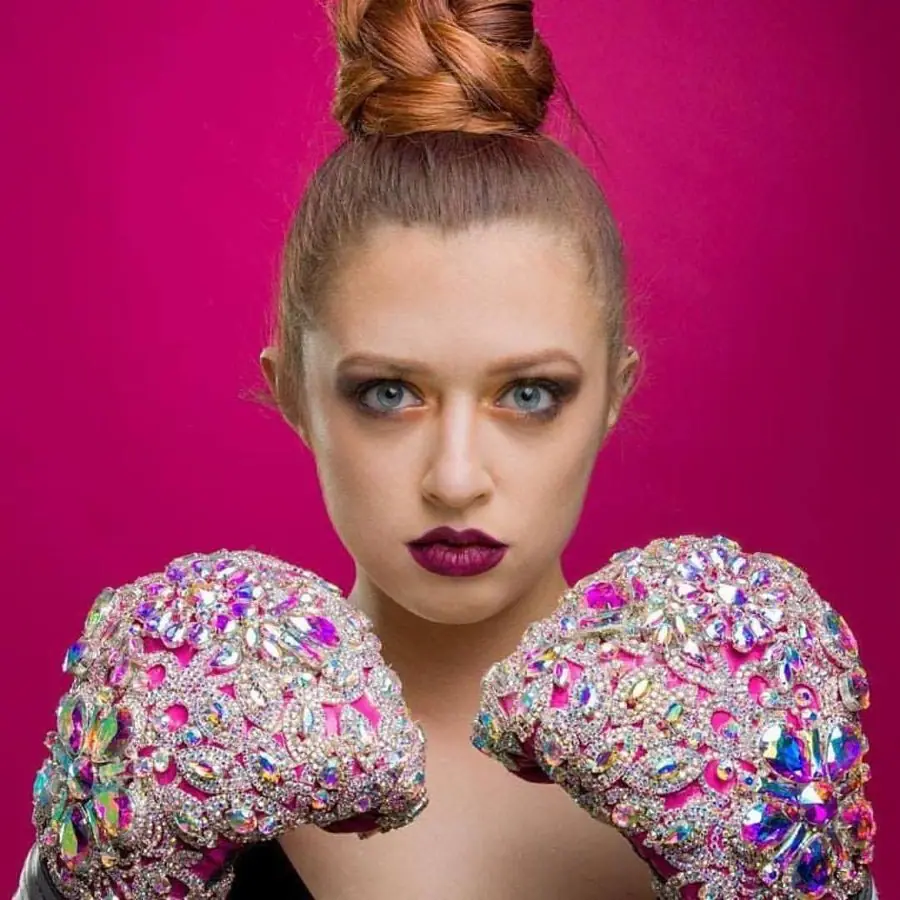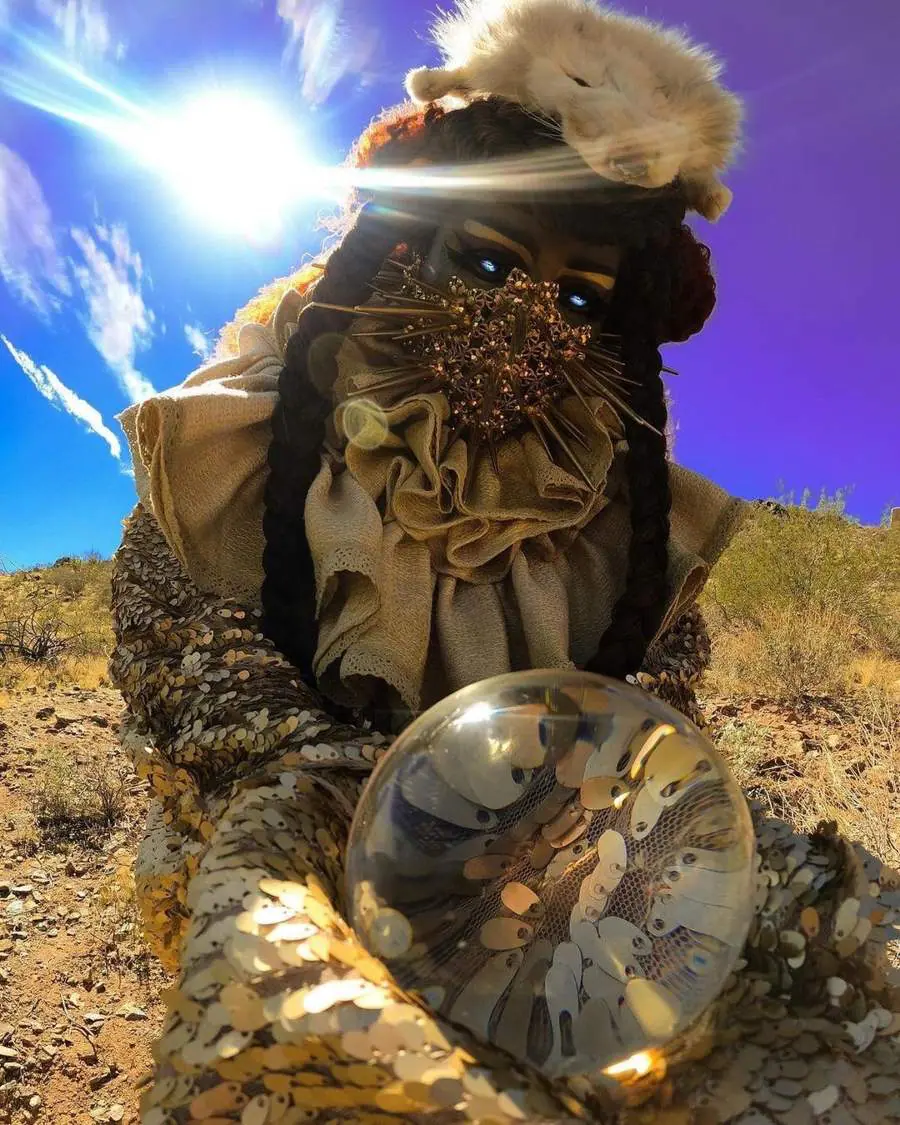 Credits: @mariannaharutunian, @madonna, @lacroixeva, @iamshwayehbeylin, @jessicarowell, @ladygaga, @ginaharrison, @moodfabrics, @bbychakra92, @organiccottonplus, @gotham_taxidermy, @holyfirewater, @caradelevingne, @bbychakra, @maiwa_naturaldyes, @domonique_echeverria, @jlo, @bellapoarchsource, @doraowusu, @pink, @joyannepanton, @vextraterrestrial, @shphotografia, @andreasamuels_.
Marianna Harutunian Social Media Accounts