Excerpt from Issue 28 (March 2020) of Beautiful Bizarre Magazine // Material Memorie is the crystallized eyewear brand of Victor Hugo, a queer multi-disciplinary artist based in New York City. In 2010, he initially established Material Memorie as an art blog featuring his digital designs, handmade masks, and paper dresses. His artistic endeavor evolved into a genderless avant-garde eyewear and accessories line that embraces dark edgy style. Victor's digitally laser-cut and hand-sculpted acrylic plastic sunglasses – accented with meticulously arranged Swarovski crystals – are an extension of his creativity and individuality. His artfully designed couture-caliber pieces have resulted in myriad collaborations with artists, fashion designers and musicians such as Nicki Minaj, Iggy Azalea, Lady Gaga, Alicia Keys, and Miley Cyrus.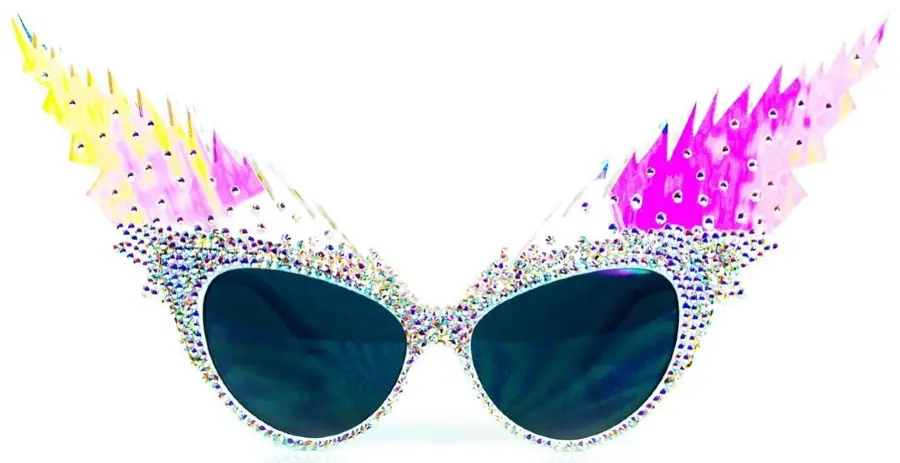 On the heels of Victor Hugo's Catholic school upbringing and closeted adolescence, he launched Material Memorie. His motivation was twofold. He wanted to dabble in a more experimental creative outlet, but at the same time, he was also eager to embrace a far more authentic personal identity. The Fashion Institute of Technology student initially produced handcrafted props, collages, window displays, and masks that he recognized were an extension of his personal identity. It occurred to him that his creative exploration could become a fabulously fierce tool for self-expression and authenticity, which is how he ended up pivoting into the design of avant-garde sunglasses.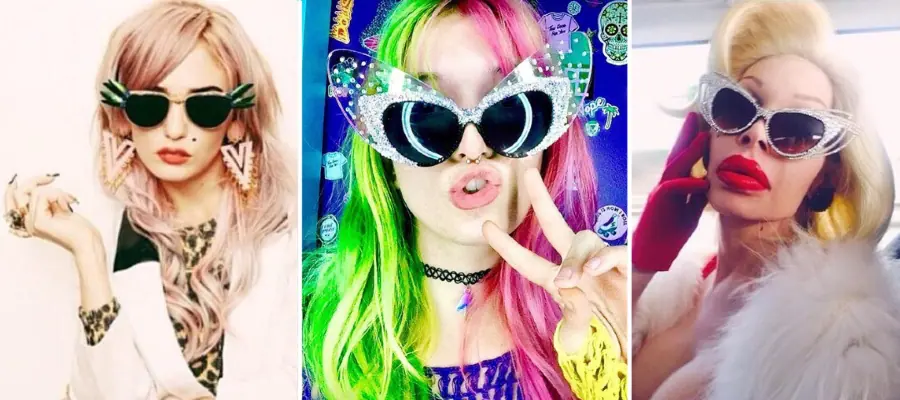 Victor Hugo's self-described macabre-luxe eyewear – grounded in the idea of helping people to face the world with their heads held up high – really began to take flight in 2014. He believes that Material Memorie's popularity is likely due to the heart and positive energy that he channels into each genderless, handcrafted piece. Every aspect of his passion project is conceived and executed entirely by himself (aside from particularly busy times when his cousin has offered bedazzling assistance). Victor creates the initial sketch of each frame, converts his concept into a digital design, selects the color palette for his acrylic material, laser cuts each frame, and finally accents his physical designs with hundreds (oftentimes thousands) of hand-placed crystals.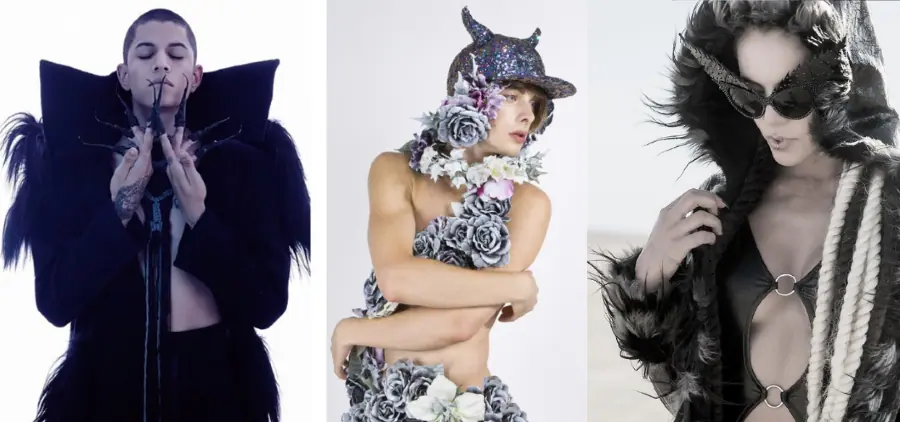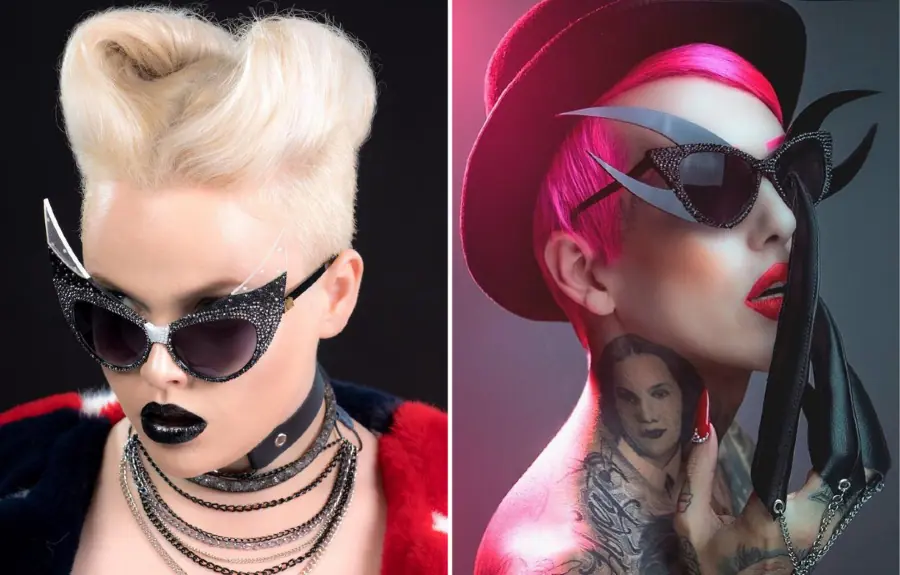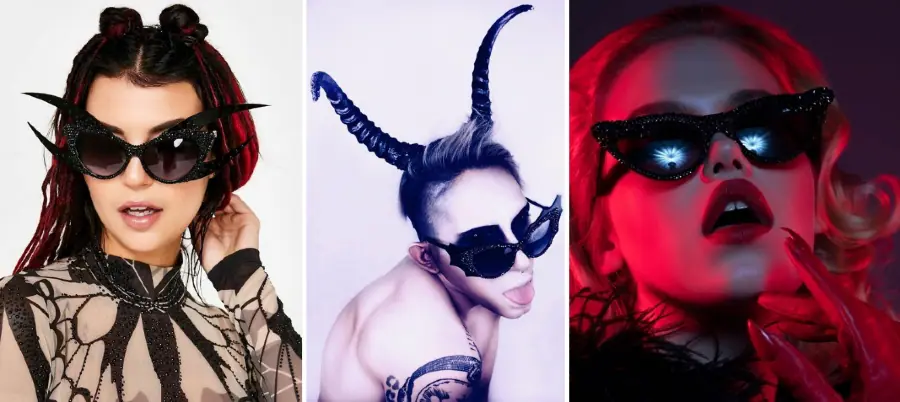 Material Memorie certainly provides fashionistas with edgy, imaginatively designed accessories, but Victor Hugo's vision goes well beyond aesthetics. While fostering personal authenticity is an essential aspect of the New York City-based designer's craft, he is just as committed to embracing diversity, inclusivity, and working with others who share similar values. One thing that makes his ongoing project particularly meaningful is the transformational effect that his accessories have upon the wearer to spark joy and boost confidence. Victor feels as though the true beauty in his art is seeing how a pair of Material Memorie sunglasses can amplify one's inner brilliance and personal truth, causing it to radiate with celestial resplendence.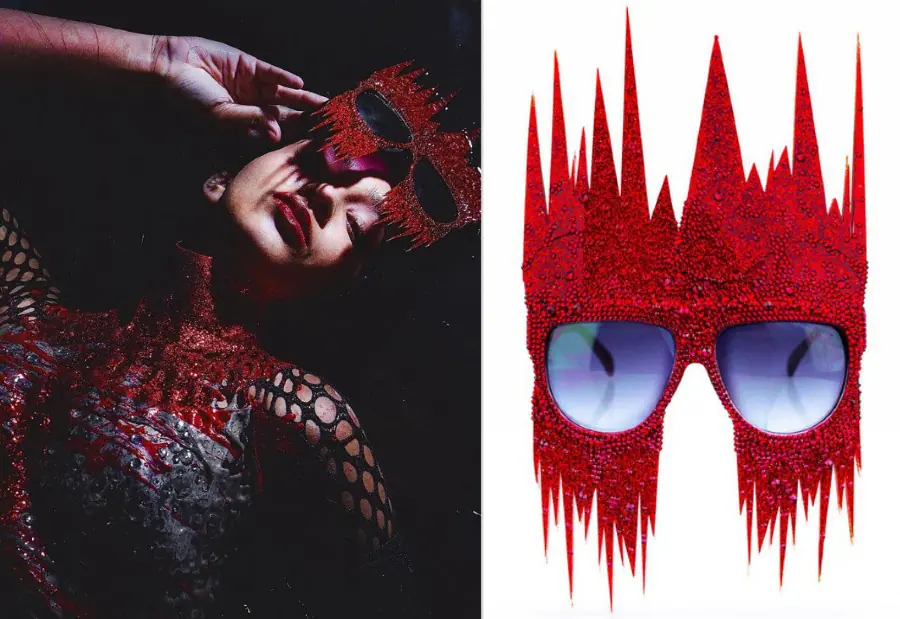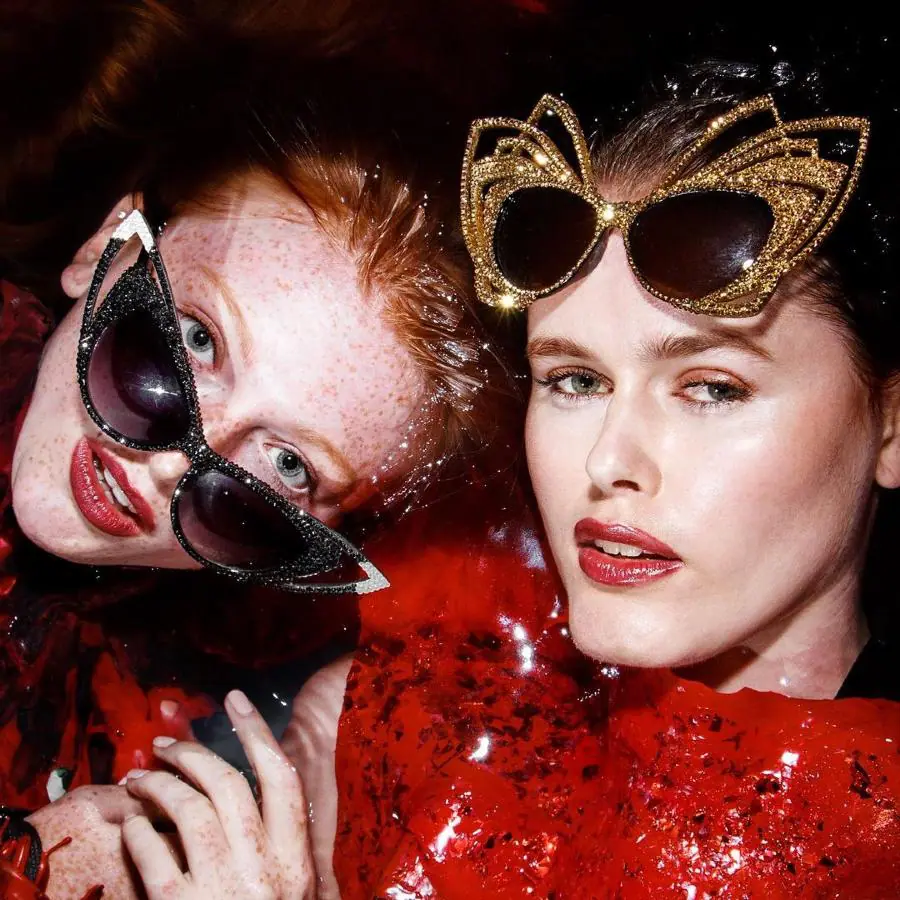 Credits: @susanna.emi, @sequoiaemmanuelle, @melvinstyles, @rosharofficial, @pavyartist, @berezhnaia.retouch, @majestyblac, @ohyesceleste, @indiahayleebarton, @phantomphotographic, @susanna.emi, @hex_des, @dani_thorne, @rosharofficial, @fcvkhugo, @melvinstyles, @dannyblu, @evanclayton, @majestyblack, @indiahayleebarton, @gigdias, @szrovrcmb, @josiahcracraft, @dannyblu, @innapittza, @jakepittsbvb, @innapittz, @jakepittsbvb, @sutanamrull, @jeffreestar, @jakesimp, @ageofaquaria, @roshar.
Material Memorie Social Media Accounts