Ivan Alifan caught my attention years ago with his sensual artwork that still managed to make me feel comfortable looking at. Sometimes erotic art causes me to have a feeling of discomfort yet Ivan's drew me in with his many layers of texture that I actually forget the subject matter at times.  In my opinion, Ivan's work often depicts ambiguous subject matter yet there is always an underlying sexual subtext. He shares his painting process on social media and I was hooked after watching his videos of hand drawings and his use of cake frosting bags to create such unusual texture within his paintings.
Ivan works in New York City and it is always a pleasure to see him in person rather than watching him on Instagram!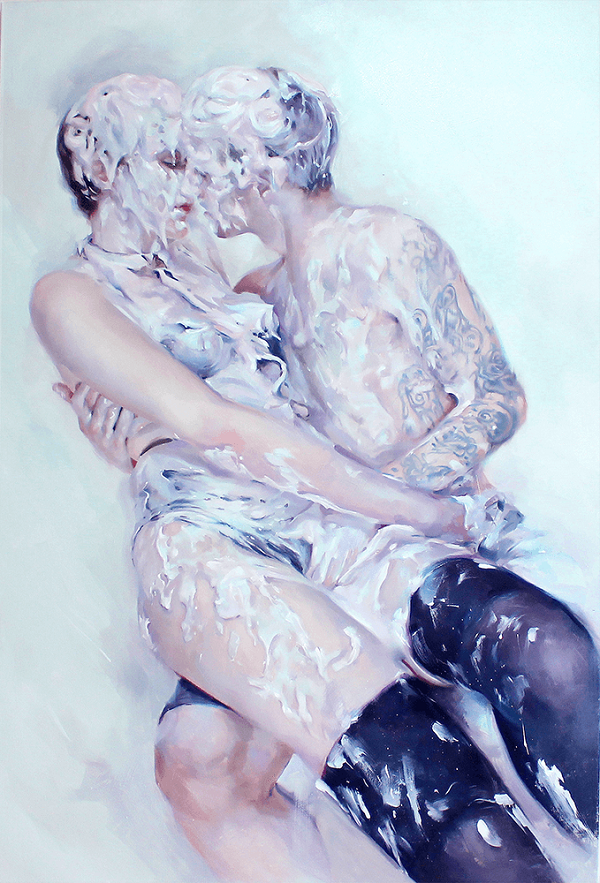 Let's talk about your textural work! What is your process when beginning a piece? How long does a piece take on average to create? What is your preferred medium of choice?
My process usually starts with "Staging." I ask friends, who also happen to be artists of some kind, to participate in a photo shoot. The shoots are often messy and sticky because of the varieties of sweet and dripping substances that are used. Sometimes from start to finish, (from the concept idea, to the photo shoot, to actually painting the work), it can take from 2 weeks to 6 weeks to complete. I tend to work only in oils. Maybe because throughout history oils have been viewed as the material to best replicate the human flesh. This is due to its ability to mimic translucent skin and create beautiful mud tones. In addition, it ages like the human flesh, as opposed to acrylic, which I associate with being too plasticky.
How do you choose your subject matter? What about the subject matter do you find to be of interest to you?
There is a variety of different ways I choose my subject matter. My choice ranges from having a fascination with a particular subject, like mushrooms, or trying to challenge myself with a new technique, such as heavy texture. I'm attracted to certain aspects of the painting, whether it's the color scheme, finding new perspectives of the human body, or the way light comes into play. I'm also turned off by certain things, such as painting a lot of skin or the use of muddy colors.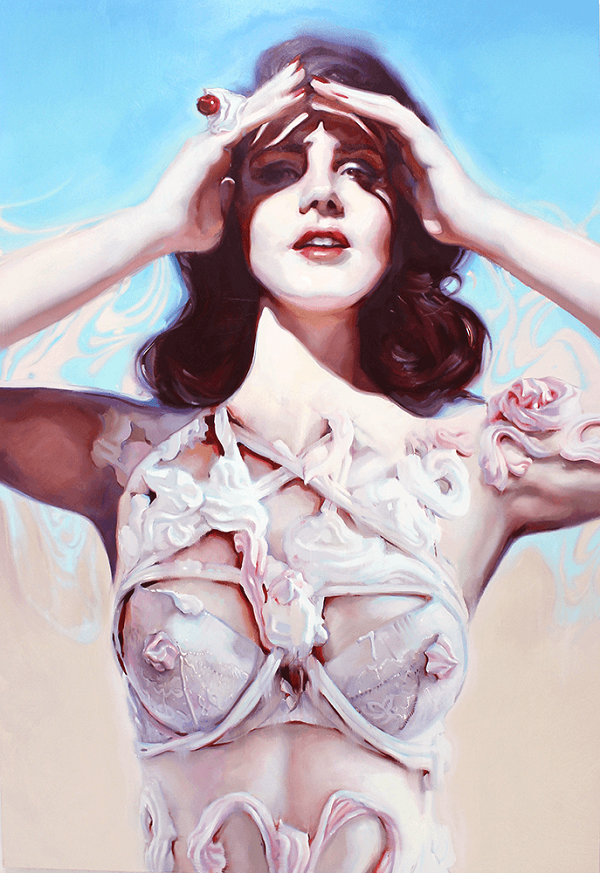 Please tell our audience about the Bombay Sapphire Artisan Series and what doors that has opened for you?
The Bombay Sapphire Artisan Series is a wonderful yearly art competition that supports up and coming artists. As a result of participating in that competition and winning one of the top 3 positions, I was exhibited in 2 location at Art Scope during Art Basel. They also took my relationship with a NYC gallery that I worked with before to another level. The company has an amazing PR team which also opened many editorial opportunities for me, one of which being Elle magazine. They are also a constant support team that I can reach out to in the future.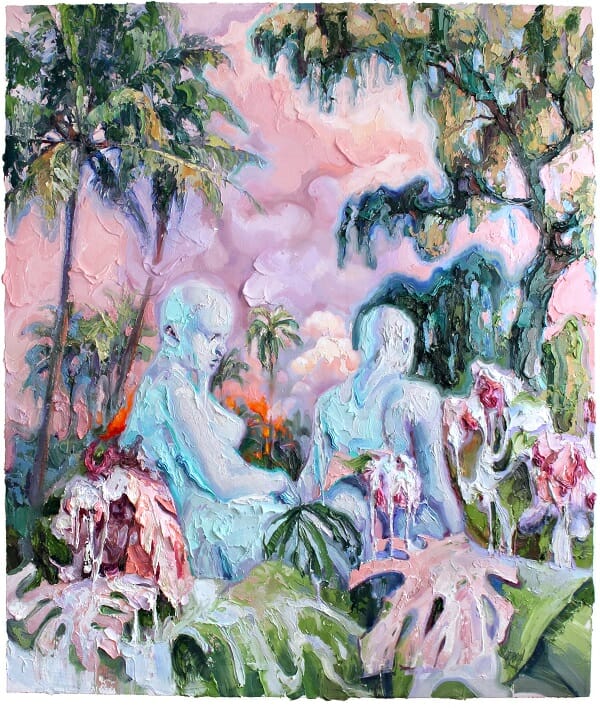 I find most of your work to be overtly erotic and sensual. Was it always so sexy?
In the beginning when I first started painting there were glimpses of it. But as I matured the sexuality became more prominent in my work. I was inspired by artist like Lisa Yuskavage. It's still not blatant, there is still some sense of ambiguity.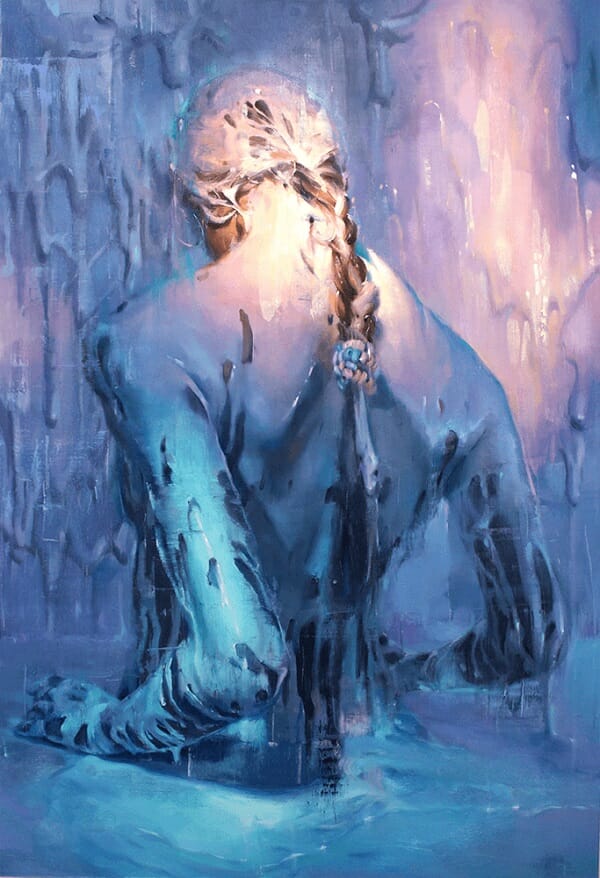 What is next for you?
Working more with local galleries in New York such as Alouche Gallery, as well as attending and participating in art fairs.
Is there something you can share with me that you have never told another journalist before regarding your art?
I have never told anyone how I jumped from painting flat paintings to textural paintings. For some of my followers they felt it was a big change, but from my perspective I felt it was a natural progression. Instead of replicating icing from a photo, I realized that painting in a textural format already embodied the glossy oozing icing sensibility. Another positive part of doing textural work is I'm able to give up my control of constantly over blending and making comparisons to my source material. Once I realized textural work may never be as realistic as a flat painting can be, it liberated me and gave me freedom to play, knowing that "realistic" looking matter was not my end goal.  
Where do you see yourself in 5 years from now?
I see myself owning my own studio and creating even larger works with more risks.