2018 Beautiful Bizarre Magazine Art Prize
Before I announce the winners of the Inaugural Beautiful Bizarre Magazine Art Prize I would like to to take a moment to thank all of the artists who entered, sharing their work and their artistic passion with us. It was such a pleasure to immerse myself in the work of so many creatives from all corners of the globe and read their inspirational stories. As Beautiful Bizarre Magazine's Editor-in-Chief I have the pleasure and honour of curating each issue of the magazine, and the many wonderful and talented Art Prize entries we received have given me a plethora of new ideas and choices to pursue in future issues.  I will also be taking the opportunity to share many of the amazing entries submitted over the coming months on our social media platforms, as I truly believe that all of these artists deserve more recognition and promotion of their work.  So thank you again for your interest in the Beautiful Bizarre Magazine Art Prize, I very much hope to see how your work has grown and developed in next year's Prize.
I would also like to sincerely thank the 2018 Jury Panel: artists Audrey Kawasaki, Jeremy Mann and Marie Larkin, Modern Eden Gallery Directors, Kim Larson and Bradley Platz, plus of course my husband and Beautiful Bizarre Magazine Co-Founder Richard.  I deeply appreciate the efforts of my fellow Jury Panel members in taking the time out of their extremely busy schedules to assist in what was a very difficult selection process, and I am certain that the entrants very much appreciate having had their experience and artistic judgement on the panel.
Finally I would like to once again extend my thanks to this year's sponsor, Trekell Art Supplies for their generous donation to the prize pool. It is through their quality suite of products that artists from all over the world are able to bring their dreams into the world. A full list of of the prizes is shown here.
With so many excellent entries, we have decided to also award Honourable Mentions chosen from the entire field of artworks submitted.  Modern Eden Gallery Director's Kim and Bradley took on this extremely difficult task!
It is with great pleasure that I announce the Winners and Honourable Mentions of the Inaugural Beautiful Bizarre Magazine Art Prize. Click on Winners images for more information about each artist.
WINNERS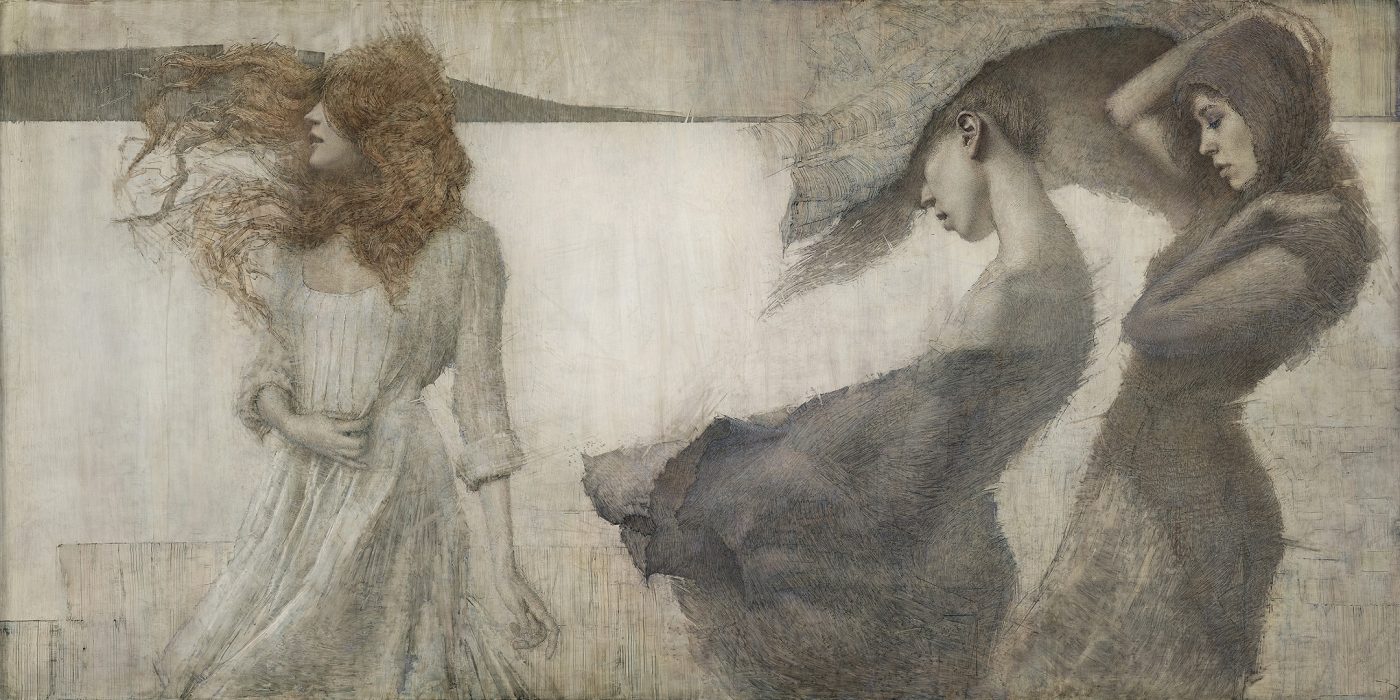 1ST PRIZE
for
"Caught In The Current " [Oil On Wood, 36 x 72″]
.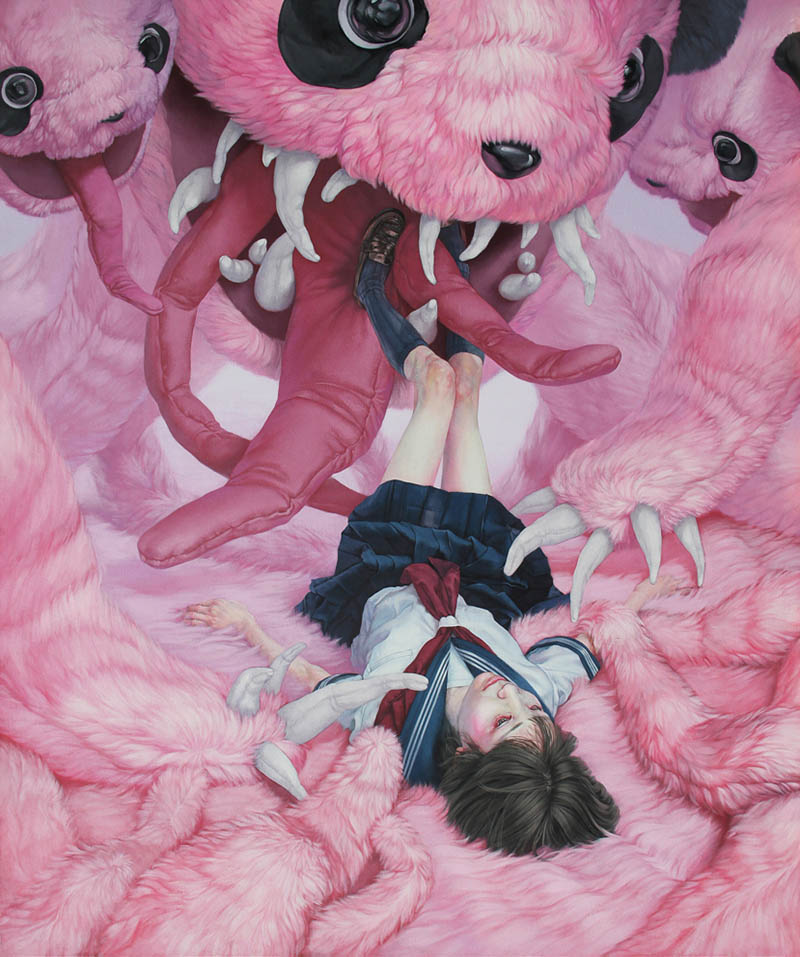 2ND PRIZE
for
"Relief" [Acrylic and oil on canvas, 194 × 162cm]
..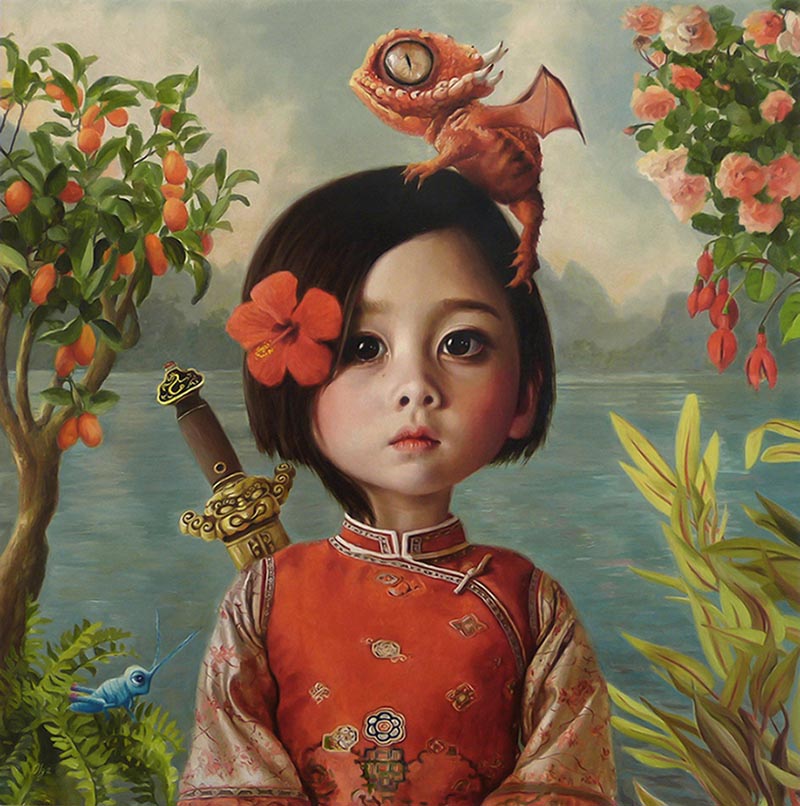 3RD PRIZE
for
"Mulan" [Oil on panel, 20 x 20″]
---
.
HONOURABLE MENTIONS
Lorren Lowrey // "Horn of Plenty: [Porcelain, 20″ x 20″ x 20"]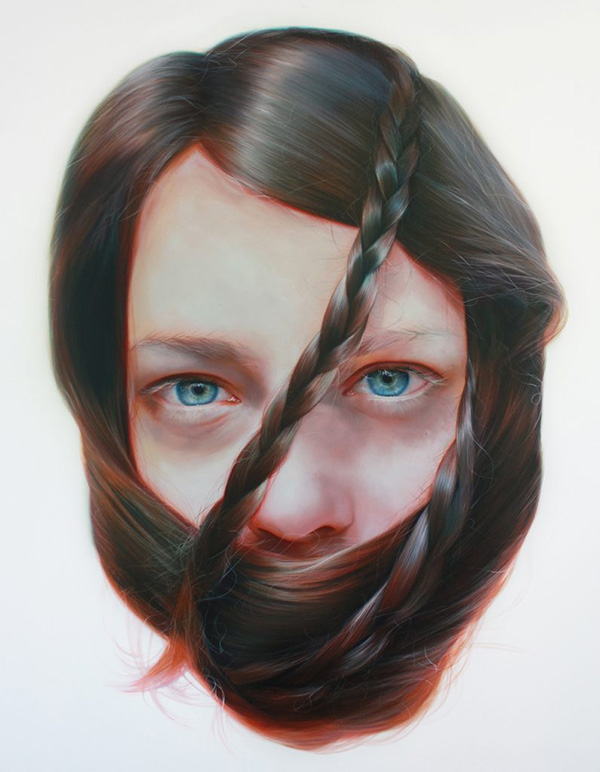 Roos van der Vliet // "Storytellers XVII" [Acrylics on canvas, 35.43″ x 27.55″]
Steve Chmilar // "Ephemeral Fugue" [Oil on wood panel, 58 x 58″]
---
.
2018 Beautiful Bizarre Magazine Art Prize
As a leader and advocate for the arts, Beautiful Bizarre Magazine champions emerging and mid career artists. In the 5 years since our launch, Beautiful Bizarre Magazine has proudly become – a voice, a tribe, and a platform – for creatives whose work doesn't always fit neatly into the traditional fine art "box". In keeping with our mission, the Beautiful Bizarre Magazine Art Prize seeks to inspire creatives from around the world to pursue a life and career in the arts, and to help careers grow through our exposure of their work to our tribe of creatives, curators, gallerists and collectors.
The Beautiful Bizarre Magazine Art Prize is a non-acquisitive art prize which provides an opportunity for traditional 2D + 3D artists to participate in the prestigious annual Beautiful Bizarre Magazine curated exhibition along side 70+ of the worlds best contemporary artists, win cash prizes, magazine editorial, advertising packages, amazing Trekell prize packs, and most importantly receive worldwide exposure!
Winners
Honourable Mentions
If you have any questions about the Beautiful Bizarre Magazine Art Prize, please don't hesitate to contact us at [email protected]