beautifully bizarre, exquisitely evocative, viscerally passionate, cutting edge art to pique your senses
beautiful.bizarre magazine is a taste of the sublime, the bizarre and the strikingly beautiful.  Our never ending and all consuming passion for art leads us down the rabbit hole and into a world of heightened sensory experience…..   join us in wonderland.
beautiful.bizarre magazine is a quarterly boutique publication which showcases the work of prominent and upcoming contemporary artists, in all mediums including traditional, digital, sculpture and photography, providing them with a beautifully designed and published digital and print publication to promote their talent to both galleries and the wider community.
Each issue of beautiful.bizarre magazine exhibits selected works from 8 – 10 unique and talented artists providing them with an opportunity to speak directly to the audience about their work, inspiration and process. The coffee table book style of the publication is one of elegant glamour: beautiful large format images in amazingly vivid colour & detail, making the artwork the focus.
The final pages of beautiful.bizarre magazine details upcoming exhibitions from various galleries and festivals around the world, matching the style and tone of the publication.
We are very proud to announce the launch of beautiful.bizarre magazine!
Inside Issue One ~
[column size=one_half position=first ]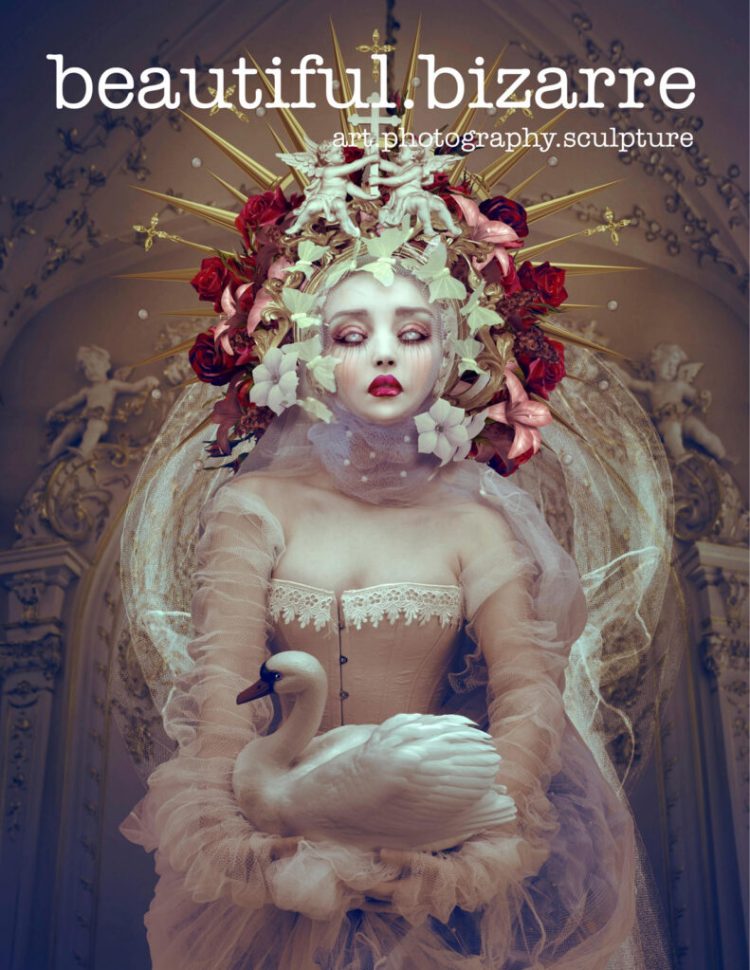 [/column] [column size=one_half position=last ]
FEATURED ARTISTS:
Natalie Shau
Saturno Butto
Popovy Sisters
Mira Nedyalkova
Marco Mazzoni
Tomohide Ikeya
Erik Jones
Lori Earley
Young Chun
Tokwa Penaflorida
ARTISTS SPACE:
GALLERY EXHIBITION LISTING:
List of upcoming exhibitions: July – August 2013.
[/column] [button color="white" size="normal" alignment="none" rel="follow" openin="newwindow" url="http://www.magcloud.com/browse/issue/591453″]Buy Print[/button]  [button color="white" size="normal" alignment="none" rel="follow" openin="newwindow" url="http://www.magcloud.com/browse/issue/591453″]Buy Digital[/button]
July 2013 Issue : Teaser
Save